MG B GT stolen in Holland
A desperate member's appeal – please be vigilant!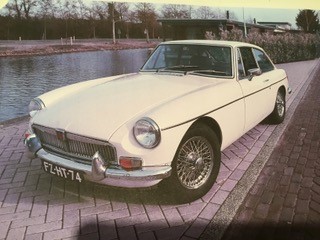 A member of the Dutch MG Car Club Holland was the proud owner of a 1974 MG B GT as pictured above. We were sad to hear that the car was stolen in the city of Leiderdorp, Netherlands between the night of August 24th and August 30th 2020. We urge all MG Car Club members to spread the word and to supply Dutch authorities with any information that may come to light.
The car has an identification number on the sill of the left door GHD5UE3229968 G and a manufacture date of 09/1973.
The car is creamy white with navy blue leder interior, dark blue carpeting and a milage of approx. 28,870 miles and has wire wheels and only one fixed mirror at the left side.
The steering wheel is at the left side. The original colour the car was delivered in in 1974 was Aconite.
If you have any information, please contact the MG Car Club via email: office@mgcc.co.uk