MG and Triumph 100 tickets now on sale with early bird savings!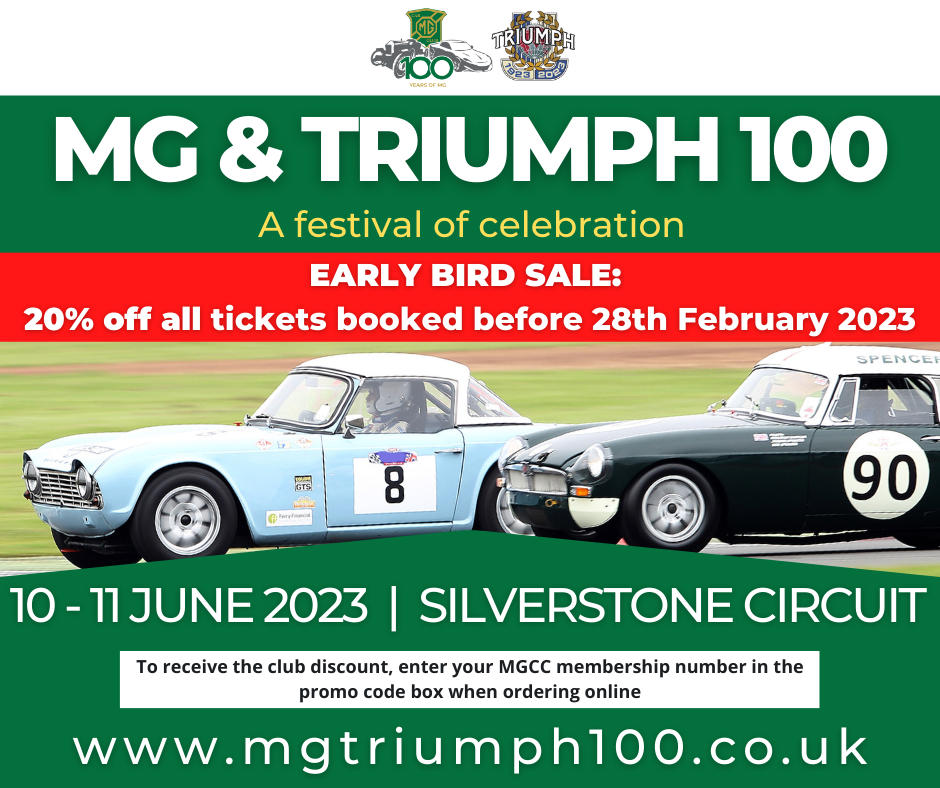 Excitement is building for the start of the centenary celebrations that will last a full year for the MG Car Club.
Join us to celebrate the centenary of MG and Triumph at this event hosted by the MG Car Club at Silverstone, the home of British motorsport and of course, MG Live!
This weekend festival will feature displays, trade stands and motorsport action from all eras of these two iconic marques.
Tickets are now on sale and what's more is that you can get a further 20% off if you order during our super early-bird sale ending on the 28th February 2023. Camping is available and there will be plenty of evening entertainment and food laid on for those staying in site from Friday evening as well.
We will be announcing the schedule for the live arena, our full programme of motorsport and other exciting features soon in early 2023.
So, what are you waiting for? Get booking your tickets now via www.mgtriumph100.co.uk – see you there!
To claim your club members's discount – just enter your MGCC membership number in the promo code box when you buy tickets.