MG and Blue Lights Brigade assist with vaccine roll-out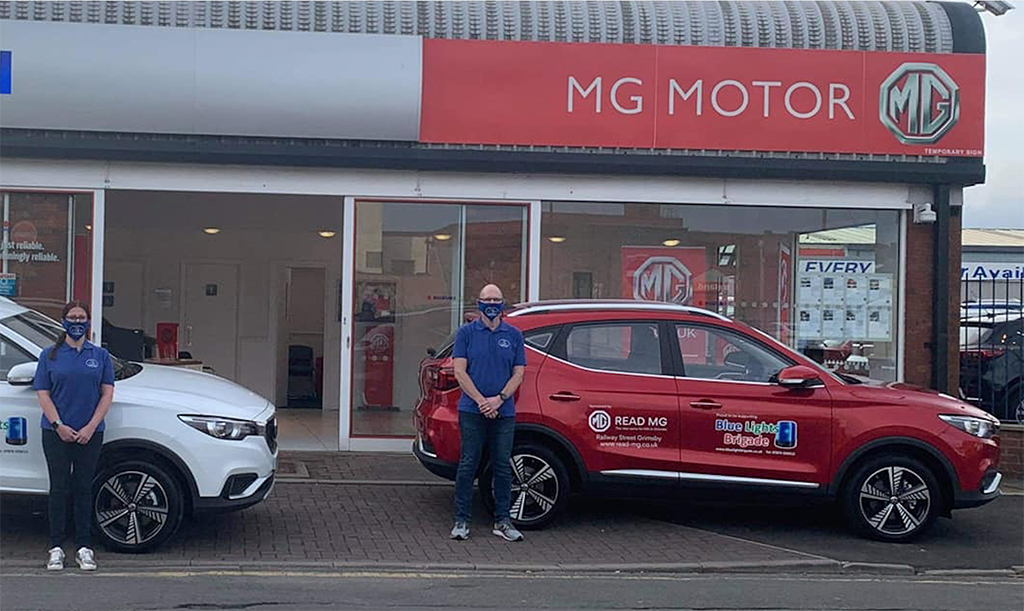 An MG dealer in North Lincolnshire is helping support the local Covid-19 vaccine roll-out by providing two of its all-electric ZS EV cars free of charge to the Blue Lights Brigade charity – a Community Emergency Response Team made up of retired and ex-emergency services personnel.
The Grimsby Blue Lights Brigade will use the two cars, provided by Read MG, to support the local coronavirus vaccination programme as well to ensure its volunteers can get to critical situations when needed.
"The Blue Lights Brigade are doing an amazing job supporting the vaccination programme," said Mike Read, Owner and Managing Director of Read MG. "Their support is invaluable for the NHS and the local community, so in turn we're only too pleased to be supporting them."
The cars are being supplied as part of MG's Good Causes programme, where the company is providing 100 of its ground-breaking electric ZS EV models to be used by charities, support groups and volunteers free-of-charge.
The company supported the NHS, its partners and its agencies during the first UK lockdown in 2020 with an offer of free cars to help them with transport.
It is now offering a further 100 cars through its 120-strong dealer network, which will be given to local good causes that are supporting their communities during the coronavirus pandemic.
MG Motor's Commercial Director, Guy Pigounakis, said: "Our dealers achieved some terrific things within their local communities in 2020 and were delighted to help support the NHS and its partners through times of crisis.
"We're delighted to be supporting Read in its initiative to provide support and make a difference in its local area."
MG currently offers three plug-in models in the UK – the established MG ZS EV, the game-changing All New MG5 EV and MG HS Plug-in, all backed up by MG's incredible 7 year warranty and fast-developing dealer network.
To find your local dealer, or to discover the high-tech, value-for-money range of cars on offer, please visit the MG Motor UK website.