International Youth Week: Celebrating young MG people like, Gaurav S Pandey
In celebration of International Youth Day this week, we are sharing stories each day, over the next week, from some of the young people in the MG community.
In part fifteen, we meet Gaurav S Pandey. Gaurav is a Junior Engineer at MG Motor India, here is his story.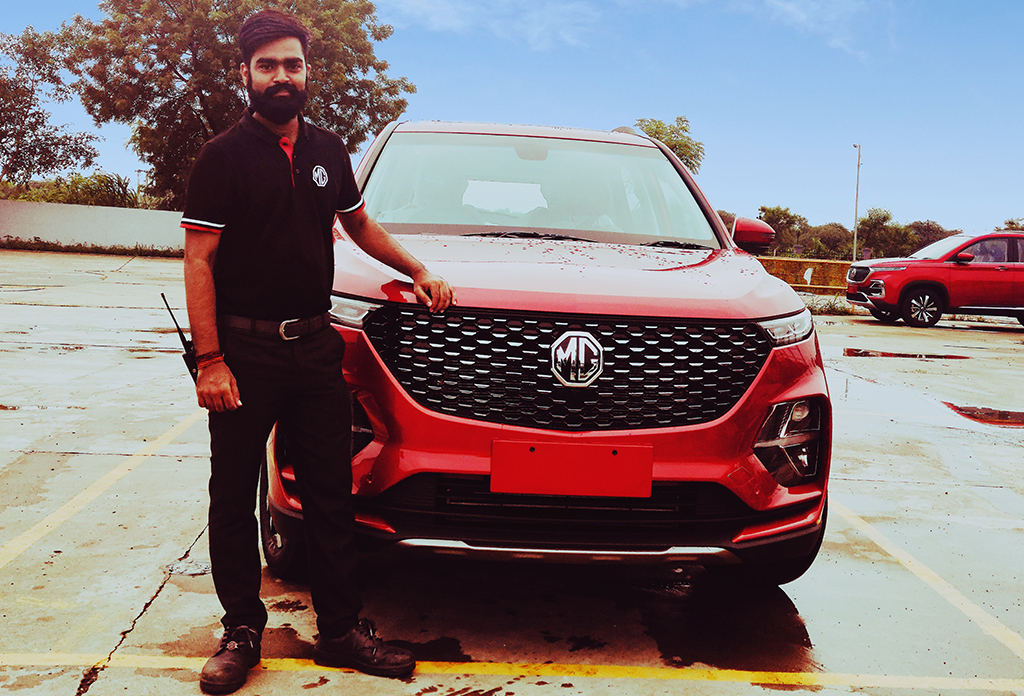 What does working at MG Motor India mean to you?
MG Motor India is the best workplace to work as it gives fair chances to every single person to show their skill and develop themselves in all fields. Working experience at MG Motor India has been very much interesting. The management has been trustworthy taking all possible steps to make a better working atmosphere.
Culture and Core values of MG India has been outstanding. It teaches us to learn new things and increase our skills with a passion to achieve our targets easily. It teaches us to take ownership of our work and the most important thing it gives a fair chance to everyone.
What is your favourite thing about your job?
Here everyone shares the same vision and is dedicated to the mission. This truly creates a family environment where everybody is there for each other. The diversity of the work that I do ensure that no day is like any other and I am always focused on bettering the quality and productivity. I am always backed by my seniors in any situation, and it helps to get the best results. MG Motor India offers a wide variety of opportunities. This brings varied work and challenging projects. But a strong and cohesive team makes it possible to tackle each challenge.
How did you start your MG career?
I completed my engineering and my dream was to be a part of an automobile manufacturing company and then I joined Tata Motors achieving my dream job. I worked there for 2 years and it was a great learning experience.
And then MG happened in my life. I joined MG India in May 2018 and after that got the chance to visit the SGMW plant in China where I learned a lot of things that helped me to clear the pictures of responsibility that I was going to get. I received so many learning experiences here to enhance my skills and experience. Then in MG India as a junior engineer, got the opportunity to work in the production department. The systems of working here were totally different from what I have been always used to work but it was very easy to understand. With the help of my team and my seniors I took the responsibility and worked hard to prove myself and as a result, I got promoted and this was first promotion of my working career.
What is one piece of advice you'd tell your younger self?
The single most important thing that I have learned – and that I share with younger self – is that you always need to be thinking about the next step when you take the current step. You don't need to think about the entire future, but you need to be aware that ideally there will be a progression to your career.