International Youth Week: Celebrating young MG owners like, Melissa Farrow
In celebration of International Youth Day this week, we are sharing stories each day, over the next week, from some of the young people in the MG Car Club community.
In part two, we meet Melissa Farrow. Melissa is an MG Car Club member, here is her story.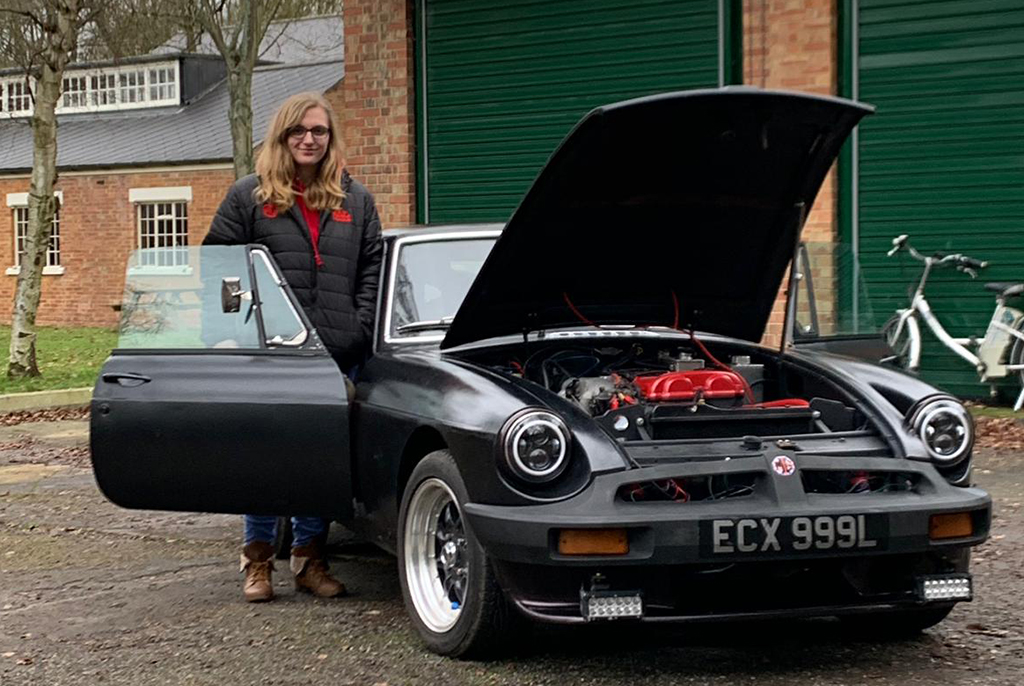 "I got Morris, the MGB GT, in 2017 out of a field, it had been sat there for many years. Morris was not my first MG, after watching the MG ZR racing, I went and got an MG ZR, I named him Donald. That's when I joined the MG Car Club, they have always been very welcoming, and the Zed Register always said how nice Donald was.
"When I got Morris, I did not have many plans for him just to get him back on the road. It took me a few months and a lot of welding, which I taught myself how to do and after a sill and floors, it was done. I drove around with it slightly standard compared to what it is now, just lowered wheels and exhaust.
"After feeling it was too slow, I put a Mazda MX5 engine in it. With full custom exhaust and management system with a custom roll cage for safety. I have carried out a lot of the work myself with my friends. Once I have finished all the modifications, such as wider wheels and throttle bodies, the plan is to take it to track day once I have finished all the other modifications."