International Youth Week: Celebrating young MG owners like, Josh Langstaff
In celebration of International Youth Day next week, we are sharing stories each day, over the next week, from some of the young people in the MG Car Club community.
In part one, we meet Josh Langstaff. Josh is an MG Car Club member and social media manager for MGCC Yorkshire Centre, here is his story.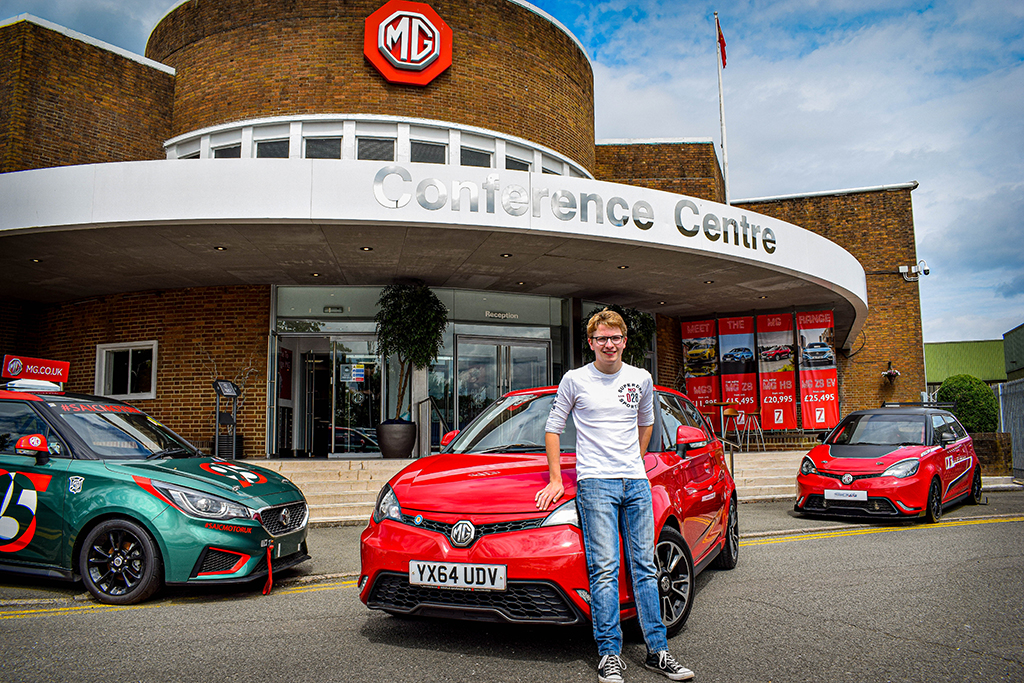 "Ever since I was a child, I've always been fascinated by cars. Even at the age of 5, I would wander down the drive with my Mum's car keys in hand, just so I could sit in her Citroen BX. That was until I started the engine one day and my Dad caught wind of what I was doing. Since passing my driving test, I've become more and more involved with the car community and more recently, British marques such as British Leyland, Rover and MG.
"In the early months of 2018, I had a 2003 MG ZR 1.4 'Atomix' which I drove for as long as it would let me. Alas, one day the head gasket went and along with the mounting rust issues, I had to move on. Despite the issues though, I still loved every moment in my ZR, and I was hooked on the MG brand. This led me to swap the tired old ZR for a 2014 MG3. I've owned the MG3 for over 2 years now and it has been the best car I've ever owned! It's taken me all over the country and yet, with over 70000 miles on the clock, it still looks as good as the day it left Longbridge.
"Being part of the MG Car Club, the Young Members Branch, and being on the committee for the Yorkshire Centre for the past two years has been fantastic. I've been doing things such as running the Yorkshire Centre Facebook page and recently, I've started to write articles for the club's magazine, Safety Fast. I've met tonnes of great people who have become great friends. I'm looking forward to having many more memories in my MG and with the MG Car Club."