International Youth Week: Celebrating young MG owners like, Grace Pease
In celebration of International Youth Day this week, we are sharing stories each day, over the next week, from some of the young people in the MG Car Club community.
In part fourteen, we meet Grace Pease. Grace is an MG Car Club member, here is her story.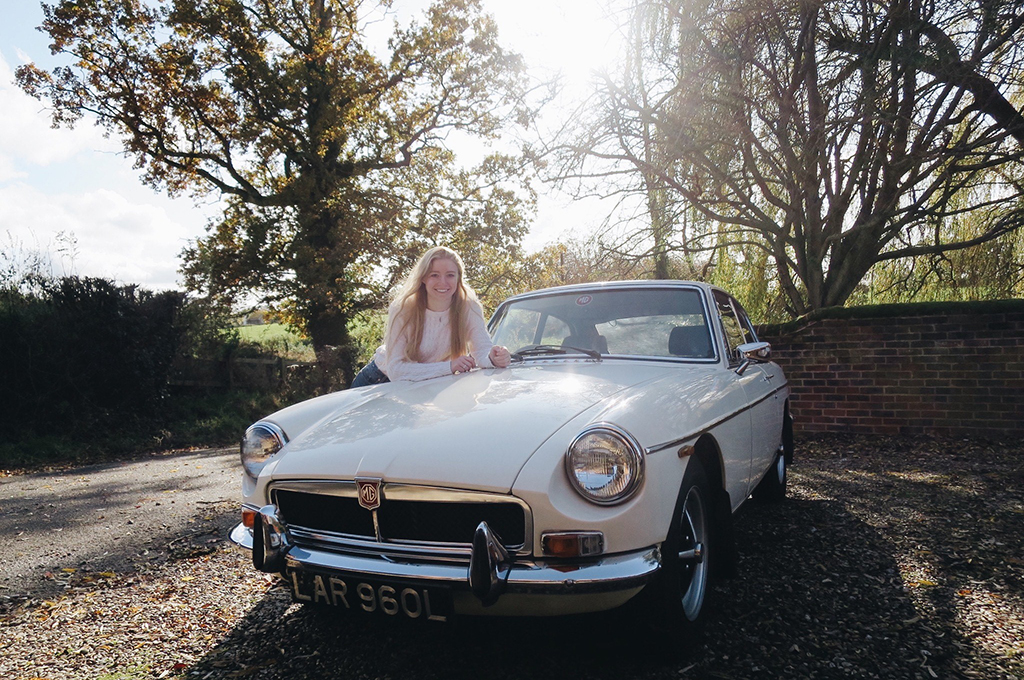 "All my life I have loved cars, specifically classic cars. I worked for a summer and saved all the money I could toward buying my first classic. When I was at last able to buy myself a classic car, I knew it had to be an MGB GT. I loved the British-ness of it, coupled with the Italian exterior styling. It seemed to tick all the boxes of the perfect classic car.
"I bought Bertie, and it was and still is the best decision I have made to date. Luckily for me he was significantly undervalued, he's an automatic, one of only 1285, most of which went to the US. I love the auto gearbox, it's rare and intriguing. When I take Bertie to shows as I did this weekend just gone, people walk over thinking he's just another MGB GT, but then are surprised to learn he's automatic, and most say they have never seen one before. I love having these kinds of discussions with people.
"Since owning Bertie I've put a new engine in, a reconditioned B series engine, I've re-sprayed his valances, re-dyed the interior carpets and done a couple other small things. I love working on him and will continue to slowly restore him to perfection. I never plan on selling him. I love the MG and classic community, it's great being a part of British Leyland history, and continuing its legacy. I hope to branch out into some other classic or retro cars soon, but Bertie will always be my favourite. I have thought of building a Sebring replica, but I'll see where the future takes me."