Have your say on the future of the MG Car Club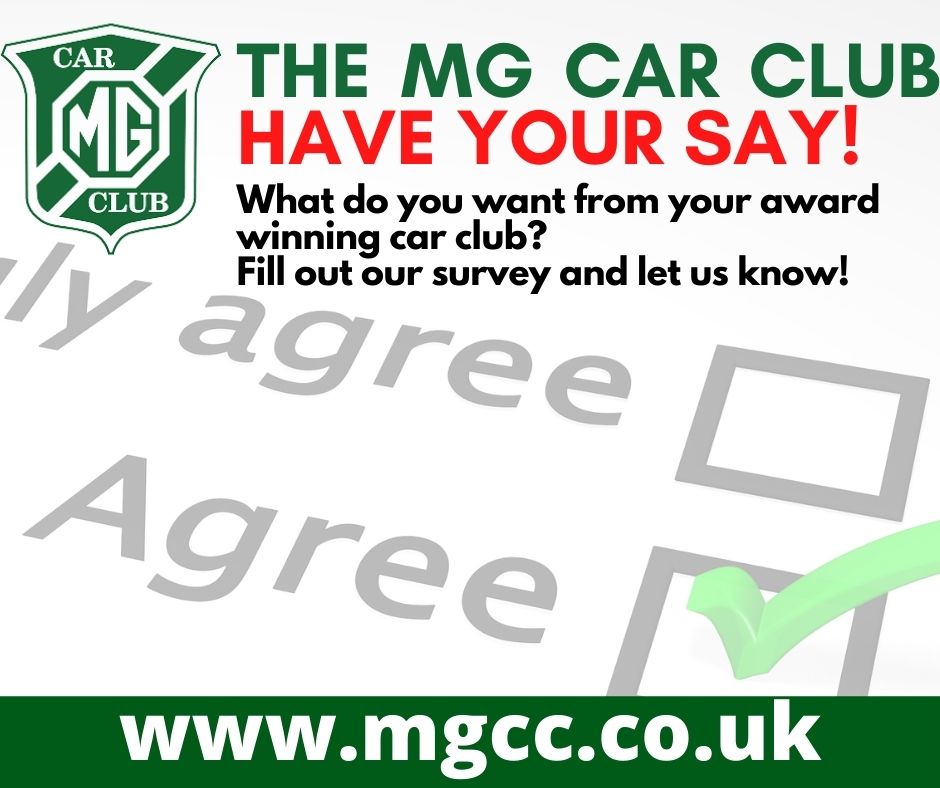 We will be running three short surveys for the MG Car Club's membership. The first, intends to better understand membership demographics, your interests and preferences. This will help guide the MG Car Club's expansion of its benefits.
Completed survey's will be entered into a random draw with the winder receiving £50 to spend at The MG Car Club shop. The first survey will close on April 30th 2022, with the draw made on May 1 2022.
Take the MG Car Club Member Benefits Survey
It's important that members get to have their say on the future of the club in order to instruct future decisions by the club's management. So, don't delay – get filling out the form, it doesn't take very long and will help us to continue to deliver an award-winning car club.