Centenary California Cup AutoTest entries open now!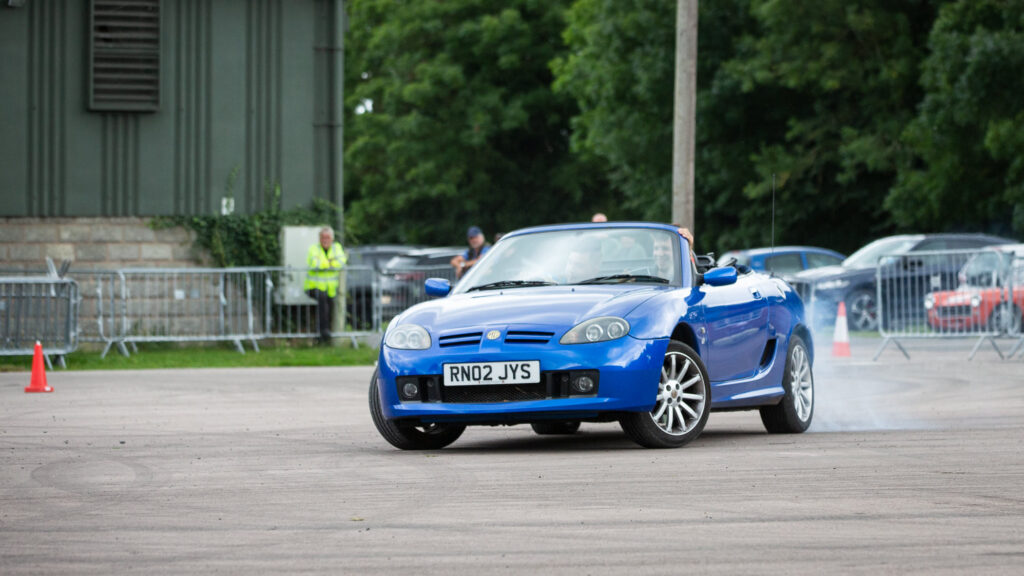 Saturday 10th June 2023
The premier historic MG Car Club Autotest takes place at the centenary event. The California Cup Autotest is open to MG Car Club members and for 2023, invited members of Club Triumph and the TR Register also. It comprises a series of tests laid out on smooth tarmac, initially with two tests run concurrently to avoid waiting time and provide even more of a spectacle for people safely watching the event.
Noel Lindford has once again designed flowing tests that will provide a challenge to the quickest cars but also allow plenty of fair and fun competition for the more sedate cars to battle it out for the trophies on offer. No one should need to end up doing a three-point turn…even in an 18/80. If you do, you've probably taken a wrong turn!
The California Cup (Inter-Centre Challenge Trophy) is awarded to the fastest team of three MGs representing their MGCC geographic Centre.
The Register Trophy is contested by teams of three drivers from any of the MGCC's Vintage, MMM, T Type, SVW and Y-Type Registers.
The BMC Trophy is an expanded competition for 2023 . It can be contested by teams of three drivers from the MGCC's Magnette, MGA, (inc. Twin Cam group), MGB, Midget and V8 Registers. It can also be contested by teams of three drivers from MGCC, Club Triumph and TR Register driving any mix of cars manufactured by BMC, British Leyland, Austin Rover, MG Rover and Standard Triumph.
The Longbridge Trophy is contested by teams of three drivers from the MGCC FWD, MGF, ZR/ZS/ZT, SUV and 6.3.5 Registers entered in the name of the Register and driving MG cars from those Registers.
Eligibility to represent a Register shall be determined by the type of car being driven (i.e. the car does not need to be on the relevant official Register). These cars as a team are not eligible to contest the BMC Trophy.
Centres and Registers may enter more than one team. Teams entered for the Register, BMC and Longbridge Trophies shall also be eligible for the California Cup, if all the drivers represent the same geographical Centre.
There are individual awards for Fastest Time of the Day (FTD)Fastest Lady Driver, and Fastest MGB. There will be 1st in-class awards if three or more drivers contest the class. There are 12 classes in all covering all MGs from 1924 – current models. (excluding electric or hybrid cars), all Triumph cars and all eligible marque cars.
This event is run under a Motorsport UK Clubman's permit. All competitors will need to apply for a 2023 RS Clubman Licence (free issue) from Motorsport UK, in advance.
This event is limited to 50 cars, so a timely entry is recommended.
Come along and watch this incredible spectacle or better still, fill out the forms, download the regulations and come and take part!
or follow the steps below:
Note: With both events, please pay your entry fee alongside your ticket bookings in the tickets purchasing area of the site. Don't forget to apply your member's discount!