Get involved with motorsport at MG Live!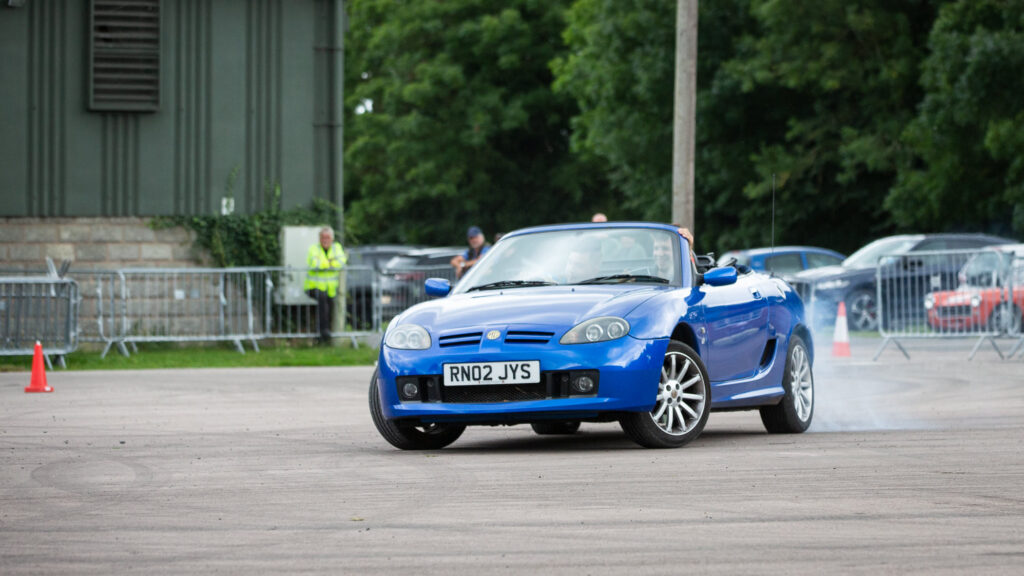 California Cup AutoTest
Saturday 11th June
MG Live! is home to the awe-inspiring and hotly contested California Cup. This event is a time trial, set around a challenging course of cones and demonstrates some of the most amazing driving skills and agility on the planet. Never before, will you have ever seen an MG change direction from forwards to reverse so quickly! The California Cup is open to any MGCC member in any form of MG to enter. You can enter as an individual and as part of a team and you can find all the forms you need here.
AutoSOLO Taster
Sunday 12th June
The MG Live! AutoSolo Taster event is also open to MGCC members, plus invited clubs including: Oxford MC, TR Register, Triumph Sports Six Club, Naylor Car Club, as well as non-club members. It's an ideal competition to build your confidence with and learn the sport and is ideal for a standard road car.
Come along and watch this incredible spectacle or better still, fill out the forms, download the regulations and come and take part!
Note: With both events, please pay your entry fee alongside your ticket bookings in the tickets purchasing area of the site. Don't forget to apply your member's discount!