FWD Chairman Ben Hatton awarded Young Member of the Year
Congratulations to MG Car Club FWD Register chairman Ben Hatton, who collected the trophy for Young Member of the Year during the National Car Club Awards on Saturday 24th March.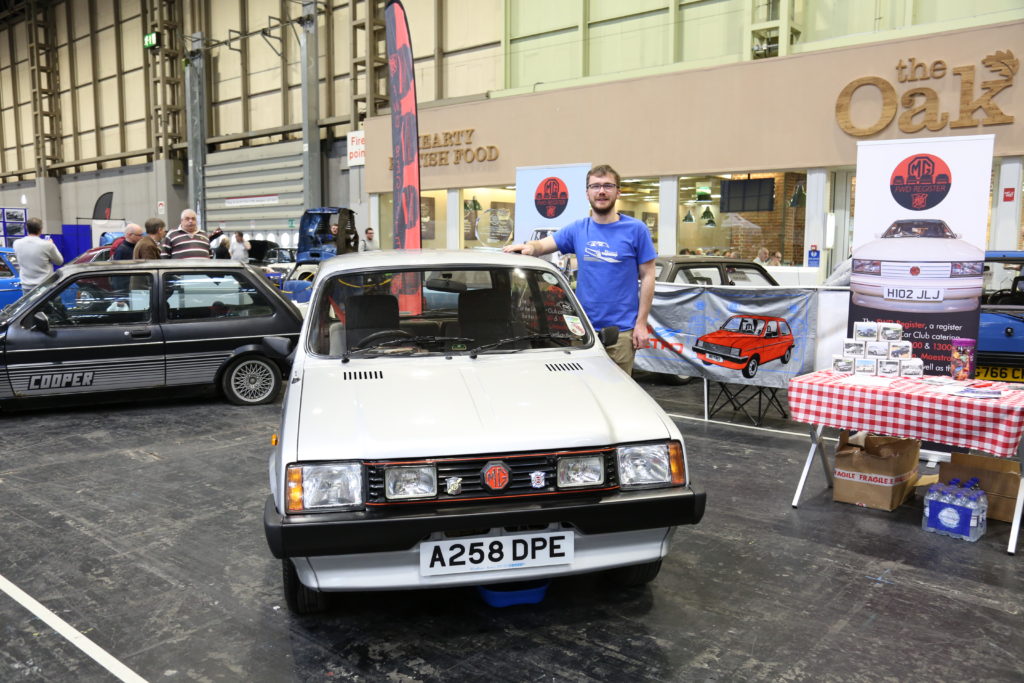 Held in association with Tourism Ireland, Classic Car Weekly and the Federation of British Historic Vehicle Clubs, the 2018 awards took place at Birmingham's NEC as part of the Practical Classics Classic Car and Restoration Show.
A record number of submissions were made for the 17 different categories this year, with the MGCC nominated in five of them. It was Ben who would really flag the flag for the Club though, collecting his award from TV star Mike Brewer.
Ben's restored MkI MG Metro was the centrepiece of the FWD Register stand, having been completed in time for the Classic Motor Show last November, also held at the NEC. You can read the full story the April issue of the Club's Safety Fast! magazine, which will be distributed to members this week.
Adam Sloman, General Manager of the MG Car Club, said: "We're thrilled for Ben and very proud to see his hard work recognised. He's the youngest chair of any Centre, Register or Branch in the Club and he shows just how young people can influence the Club."
Clearly a worthy winner, Ben further demonstrated his selfless attitude by helping fellow MGCC member Louise Allen when a seized bolt turned a five-minute battery swap into a three-hour job – a real demonstration of the marque of friendship in action!