Former Abingdon factory employees reunite for Christmas
The MG Car Club hosted the annual MG ex-workers Christmas reunion party on Wednesday December 6, welcoming over 70 former Abingdon factory to its Kimber House headquarters.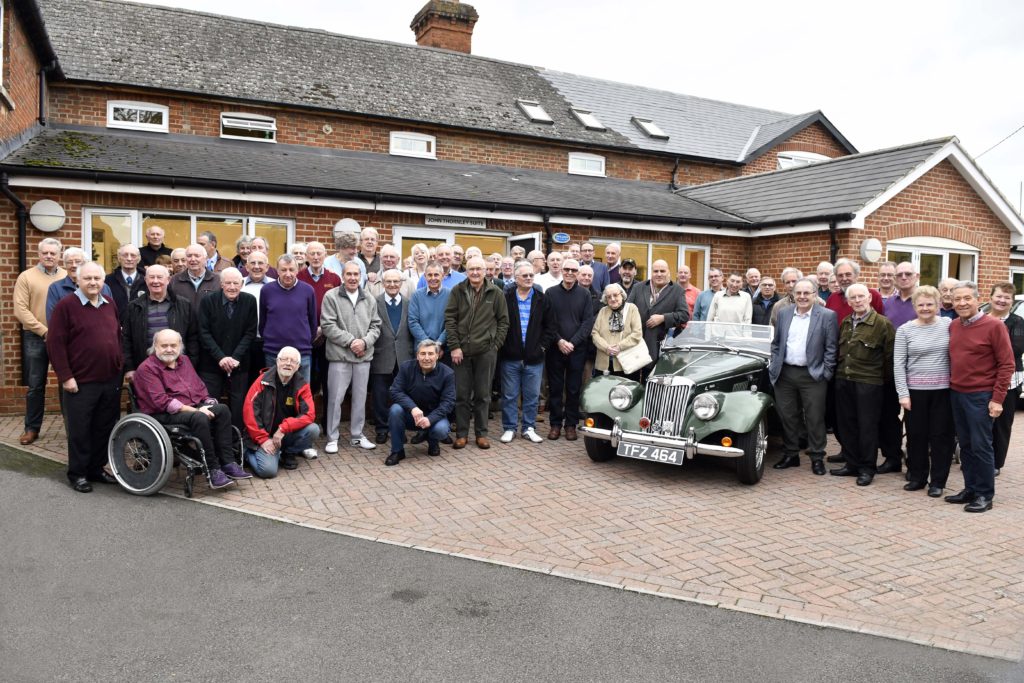 The first reunion took place in 2012, and with the exception of 2015 when the construction of the Club's Bill Wallis wing stopped play, has been a resounding success every year since. Kimber House was adorned with Christmas decorations, with the Club offering complimentary food and drinks throughout.
Organised by Vito Orlando, the reunion attracted several big names from the factory's past, including former BMC Competitions Department and Special Tuning man Bill Price, book author Mike Allison and Jimmy Cox, who was involved with the record-breaking EX cars and Le Mans MGAs via his role in the Experimental Department.
It was great to see so many former employees in one place and fascinating to hear MG-related stories. Many brought photos and regalia with them to share with their former colleagues, while contemporary video footage was shown on the big screen. Each visitor was presented with a group picture from the day, which was taken alongside Bob Matthews' stunning classic TF, plus the obligatory sample of Speckled Hen!
Adam Sloman, MG Car Club General Manager, said: "We're always thrilled to welcome the former factory workers here for their Christmas reunion. It's wonderful to see old friendships rekindled at the reunion and see people rolling back the years. We wouldn't be here if it weren't for their hard work bringing so many beloved sportscars into the world."
Events like this show that the MG flame still burns brightly in Abingdon, even 37 years after the factory closed its gates for the final time. The MG Car Club is delighted to be able to play a major role in celebrating the marque's illustrious history with the people who made it a reality.