For The Love Of Cars – MG TC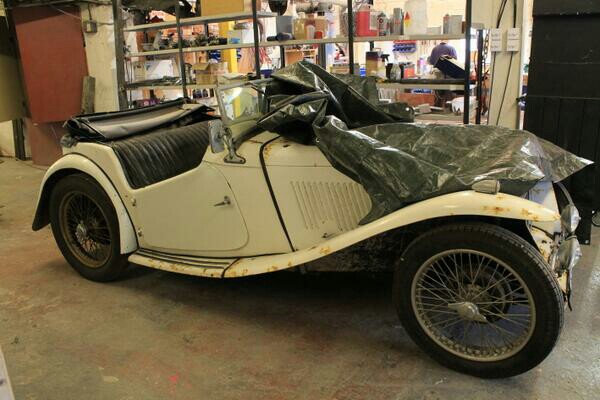 TUNE in to Channel Four at 8pm this Sunday for an hour long show dedicated to the MG TC!
*update* The show is now available to watch on 4OD here.
"Philip and Ant try to rescue and restore a 1945 MG-TC sports car back to its former glory. But can Philip confront his fears of driving a car that feels like a museum piece?
The 1945 MG-TC was the little car that broke America, paving the way for the mass export of British sporty two-seaters for the next 30 years. It was the forerunner of the modern sports car, and the MGs that are universally admired today.
Philip meets a 90-year-old ex-GI, who bought his MGTC in his 20s and still takes it for regular jaunts around the Hollywood Hills.
Philip runs an MG-TC up to almost 70 miles per hour at one of the oldest motor sport venues in the country, as he slowly grows to admire, like and even love this elegant old lady of the motor industry.
And the episode concludes with an MG-TC flash mob, as car owners gather from all over the country to scrutinise Philip and Ant's restored car and witness the glorious moment they take it for an early morning spin around Richmond Park."
The show was made with help and support from the MG Car Club, including the provision of archive material and visits to the T Register Rebuild Day and our Silverstone National Race Meeting.
---