Club breaks ground on archive extension – The Bill Wallis Wing
The MG Car Club has today begun work on the latest development to its Kimber House headquarters– the Bill Wallis Wing.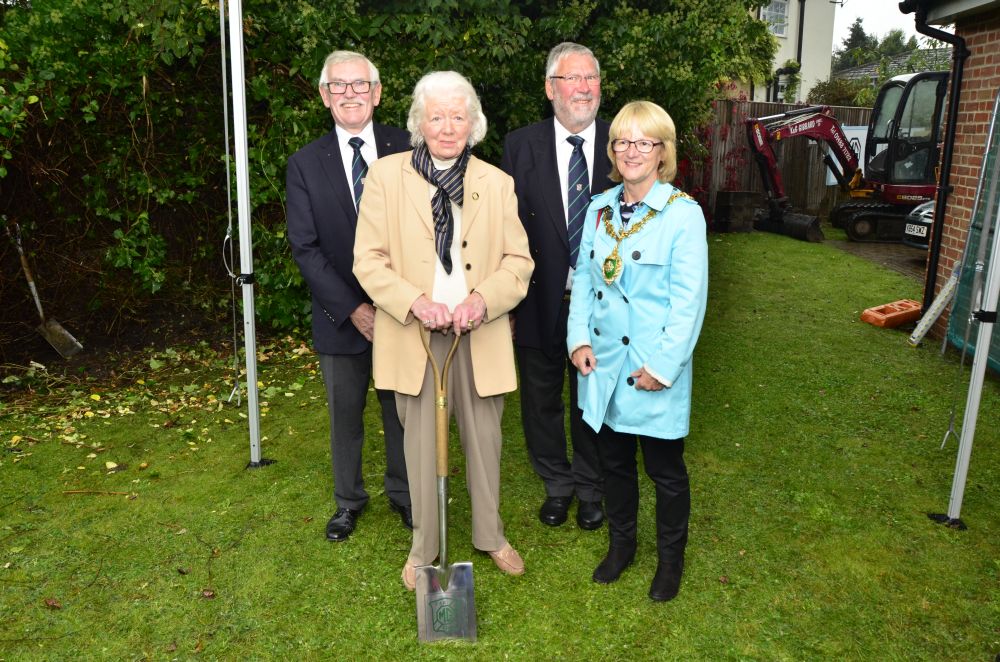 The new wing will house a bespoke archive for the Club, with state of the art storage facilities for the Club's priceless collection of production records, photographs and artifacts.
The Wing is named in honour of former MG Car Club Chairman and President, Bill Wallis. Bill joined the MGCC in the late 1940s and went on to found the Midlands Centre.
Bill dedicated much of his life to the MG Car Club and is warmly remembered by many Club Members for his incredible contribution to the Club and the wider MG community and the new extension will provide a fitting tribute to him.
His widow, June Wallis, was on hand with Club President John Day, Club Chairman Bill Silcock and the Mayor of Abingdon, Helen Pighills, were on hand to break ground.
Adam Sloman, a spokesman for the Club said "It was only natural for us to think of Bill when it came to naming the extension. So many people have fond memories of Bill and I think it's a wonderful way to honour someone who did so much for the Club."
Much has changed at Kimber House since the Club moved in to its iconic home, in the shadow of the MG works, back in 1990. Initially the Club occupied just number 12 Cemetery Road, however as the Club has grown, so has Kimber House – around the turn of the Millenium the Club expanded to occupy number 11, and by 2010 the accommodation had grown further with a new garage block and the addition of the John Thornley Suite, a room which is regularly used by the Club's many Branches, Registers and Centres, as well as hosting an impressive selection of the Club's collection.
The new rooms will be used to store items as various as production records for MGs from the 1930s, through to unique items such as a coat owned by Cecil Kimber himself, the father of MG. With a continually growing collection, the Club's current archive is no longer fit-for-purpose, hence the new extension. Club Archivist Pete Neal said "I'm really excited about the new archive rooms, we have such a massive collection and it's going to be fantastic to have a fitting facility to keep it all in."
Construction on the Bill Wallis Wing is scheduled to be completed in March 2016, and the Club will be issuing further updates, including a full artists impression, via the Club's social media feeds, Safety Fast! magazine and here on the Club's official website.