Cecil Kimber's desk joins our archive collection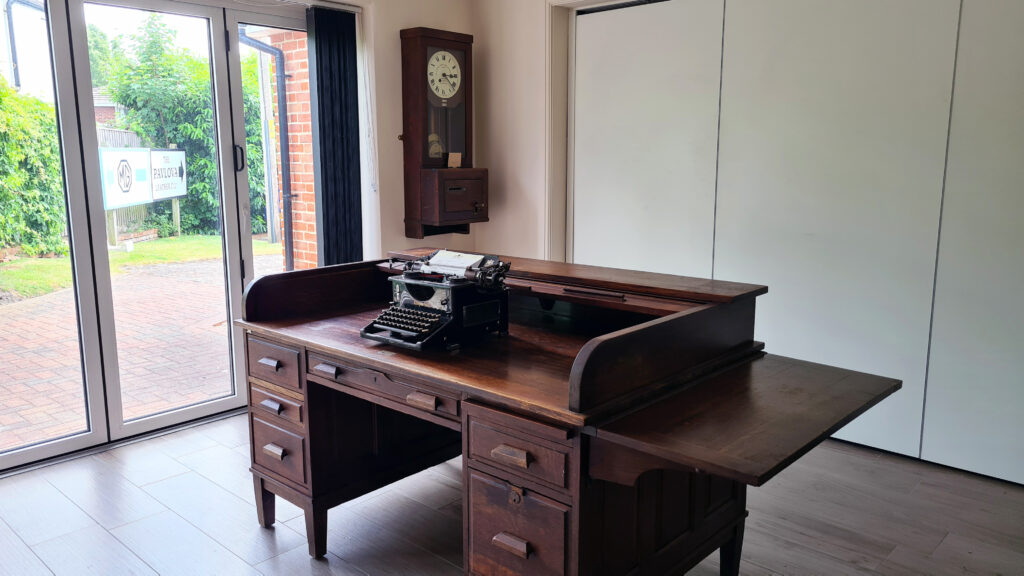 One of our goals at the MG Car Club is to preserve the MG brand's heritage for future generations, especially items of significance to the marque. Our archive, based at our Clubhouse Kimber House, is a perfect example of this.
We've recently had one very special item join our collection, Cecil Kimber's desk. Originally sold in 1981 as part of the MG Abingdon factory closure and clearance, the auction catalogue described it as "the first made item of furniture when the MG Motor Company started".
The desk seems to have been specifically designed for (or perhaps by) Kimber. There is a side panel which extends to allow a second person to sit beside him for a meeting. The drawers have some clever mechanisms to hide compartments.
The desk is in need of some restoration and if any member has the necessary skills and would like to volunteer to undertake this, then please let us know. Rumour had it that Kimber only used green ink… evidence of this can be found inside one of the drawers! If anyone has any more information, stories, or photos of Cecil Kimber and the desk the Club would love to hear from you – office@mgcc.co.uk.