Calling all Longbridge cars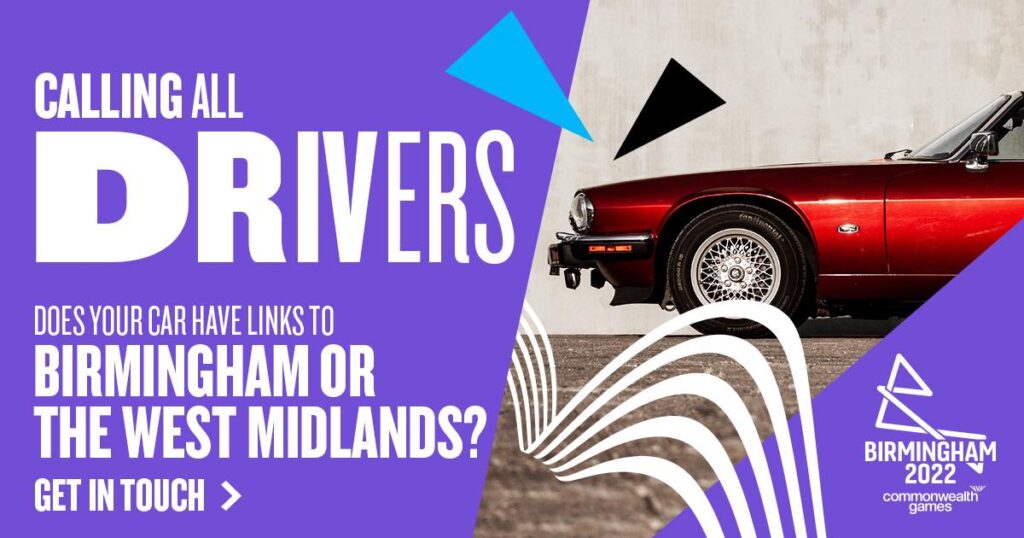 Calling drivers of all Longbridge manufactured MGs! This could be your time to shine and feature in the Commonwealth Games Ceremonies in the Summer.
The organisers are working to create the largest and most spectacular show the city has ever seen for the Opening and Closing Ceremonies of the Birmingham Commonwealth Games 2022. As part of this, we will be paying homage to one of the city's most prominent contributions to the world; cars.
We have a unique opportunity for vehicle owners to be a part of the show. The experience would include performing in the newly renovated Alexander Stadium in front of an audience of 30,000, with 1 million watching from their homes.
We are looking for 72 confident drivers to take part in this once in a lifetime opportunity.
To achieve the desired visual effect, ideally we would like vehicles to meet the following criteria:
Vehicle model: Longbridge manufactured MG
Colour: Red, White, Blue (preferred but not essential)
Road worthy
Vehicle owner
Car that is taxed and insured
Car and driver, available on the dates below
As part of your involvement, participating individuals will be expected to attend a few rehearsals with their vehicles. These will take place in Birmingham at our rehearsal site, as well as at the main venue itself, Alexander Stadium. There will be 12 rehearsal dates over the June and July months. Please see the below dates where attendance is essential:
Date – Venue
Sunday 12th June – TBA
Saturday 2nd July – TBA
Sunday 10th July – Stadium
Thursday 14th July – Stadium
Saturday 16th July – Stadium
Friday 22nd July – Stadium
Saturday 23rd July – Stadium Sunday 24th July – Stadium
Monday 25th July – Stadium Tuesday 26th July – Stadium
Wednesday 27th July – Stadium Thursday 28th July – Stadium
There will be a mileage rate which we will cover for all drivers as well food and drink provided on all rehearsal dates.
Should this be of interest, please contact:
Adanna.davis-waite@birminghamceremonies.com with your personal and vehicle details.
DOWNLOAD ENTRY FORM TO INCLUDE WITH YOUR SUBMISSION: