Touring Runs
Pre-1969, when the middle and working classes were beginning to be able to afford motorised transport with four wheels, it was fun for various organisations – Car Clubs, Works Social Clubs, and any other group wishing to make a few quid – to organise a Treasure Hunt.
These varied from a simple tour around the local countryside with a few questions, to timed map reference runs with awards for those with least mileage or most accurate timings.
After a while those residents with something of interest in their front garden got a bit fed up with all the cars stopping to admire and decided to complain.
Although the government at the time was Labour, they decided that they shouldn't have the working classes enjoying themselves at the expense of others, so enacted some legislation – a statutory Instrument no less, Number 1969 414, entitled Road Traffic 'The Motor Vehicles (Competitions and Trials) Regulations 1969'.
This meant that overnight any competitive event held on the public highway had to be approved by an authorised body, one of which was the RAC.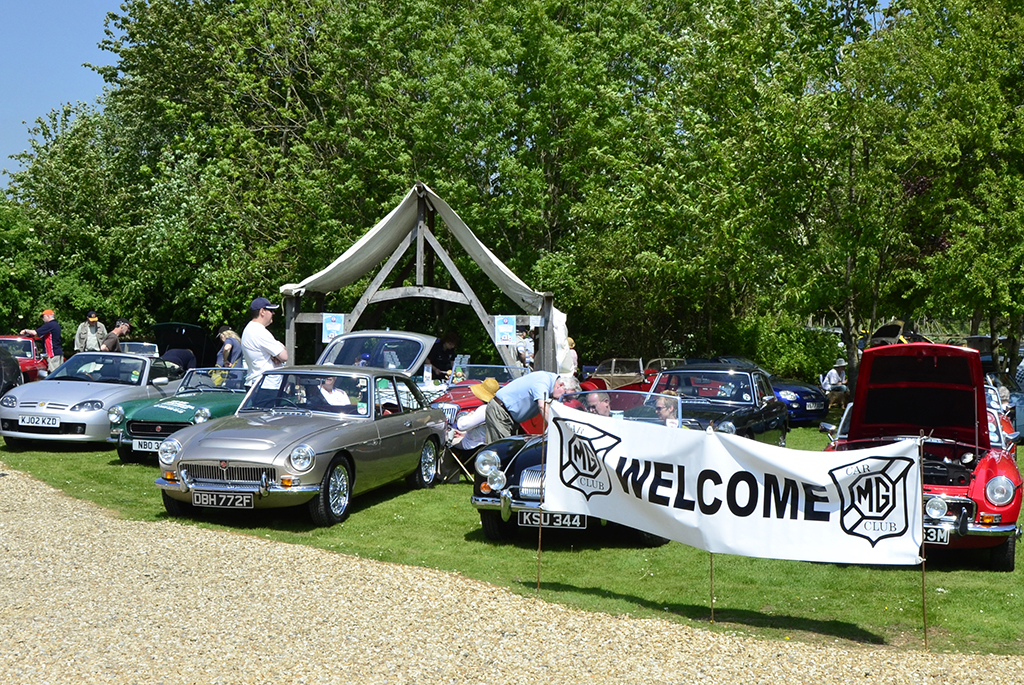 Well 1969 No. 414 is still current and the same today as then, apart from some updates on costs in line with inflation.
I am not a lawyer, but some wording sounds pretty straightforward. Like the following:
In Interpretation 4 it says that the following have meanings assigned to them thus:
'Event' means a Competition or Trial (other than a race or trial of speed) of vehicles on a public highway.
Therefore any following references to 'Events' surely apply only if the 'Event' is competitive!
Even if it is, there are certain Events that are automatically authorised (they do not use the word exempt), such as: (a) 12 Car Events; (b) An Event with no merit for completing with lowest mileage, no performance tests, no route, no timing and/or not required to visit the same places except to finish at the same place by a specified time; (c) An Event with merit only for good road behaviour and compliance with the Highway Code; (d) An event for training of the Armed Forces.
This could be viewed as slightly ambiguous as I'm not sure how the second of these (b) could be made to be 'competitive' since it rules almost everything out. This is probably why a variation of this has since become the MSA's Touring Assembly, see later.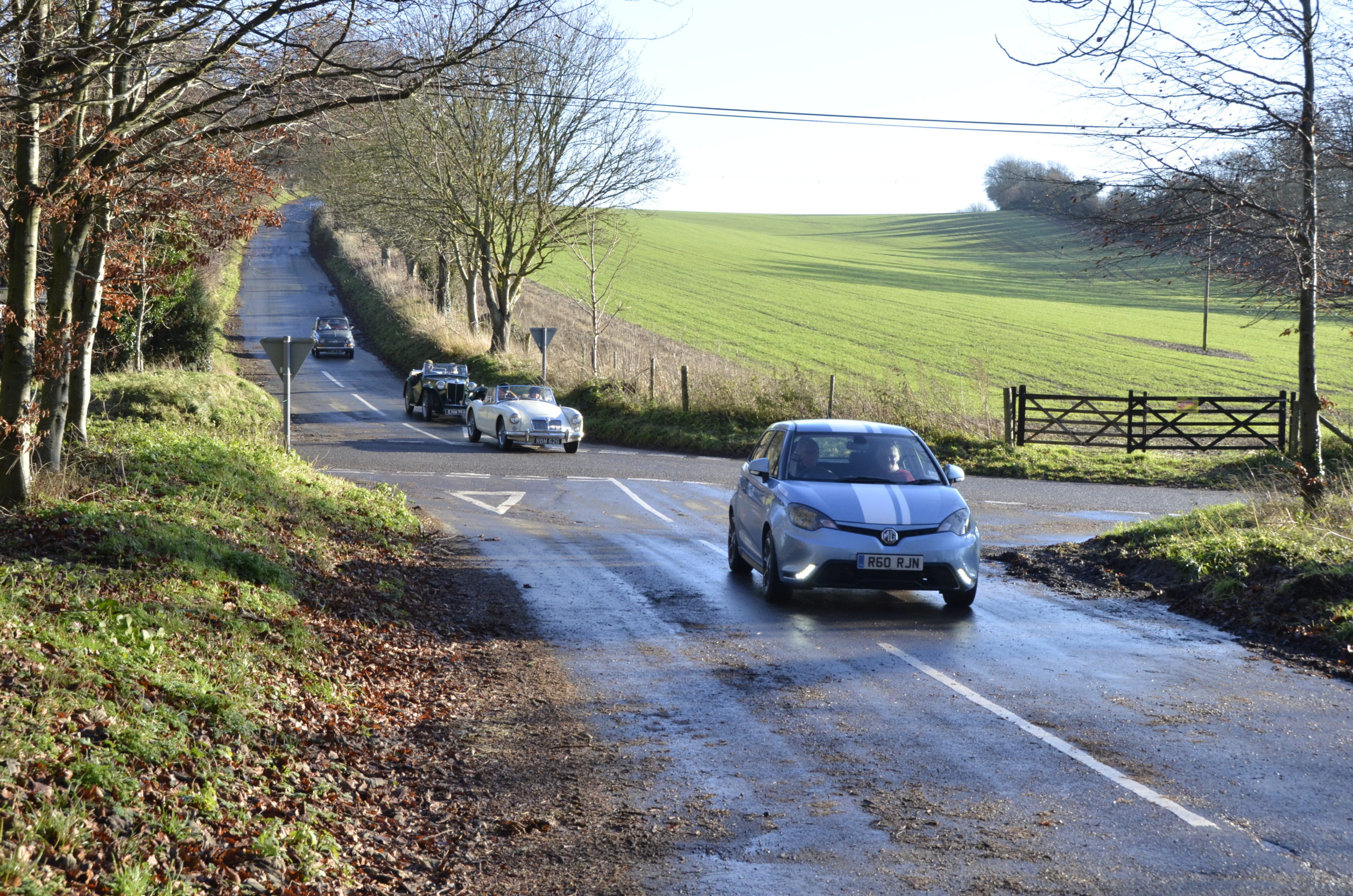 This surely means that anyone can hold a non-competitive 'event' on a public highway without authorisation. (I can't think of an alternative to the word event, so as we all hold events of some sort, non-comp = event, comp = Event).
In the 1960s I was involved with some competitive Treasurer Hunts, so was familiar with the legislation. After 1969 we tried to run some 12 Car Events, but soon decided it was not worth the effort or expense in organising such an Event, so we jacked it in. I then went abroad for a few years and joined the San Diego MG Club where they did other sorts of events, returned home, had children, built extensions and generally was out of the motorsport picture until 1990. In the meantime things had moved on.
Now for the contentious bit. Sometime between 1969 and 1990 our Authorising Body, by now referred to as the RAC MSA, decided that it would be a good idea for their recognised clubs to apply for a Certificate or permit that would exempt them from the above regulations. I am not sure why, but things had changed a bit since 1969 as in those days probably nobody foresaw the current fashion of driving Classic or Historic Cars on what we now call a Touring Run for fun. Some of these runs can attract large entries and having some control over them could be desirable.
For example Geoff Shirt used to organise the annual Kimber Run that attracted some 200 plus cars to run around the sensitive area of the Derbyshire Peak District in April to celebrate Cecil Kimber's Birthday. He didn't bother with any certification, whether he had any sort of insurance I have no idea as all the entrants were covered by their own whilst on the road. This event is now run by the MGOC who are not MSA recognised and likewise not required to apply for an exemption. They can still do so, as the MSA is obliged to offer such to non-affiliated organisers and maybe they do.
This led to the situation where MSA clubs had to or were supposed to, apply for a Certificate of Exemption for certain events like: D.5.1 (a) a Touring Assembly; (b) a Gymkhana; (c) a Treasure Hunt; (d) a Charitable or historic procession; (e) a Concours d'Elegance; (f) a Road Safety event; (g) an Approved Drivers Training day; (h) a Cross Country Promotional event; (i) an Economy Run.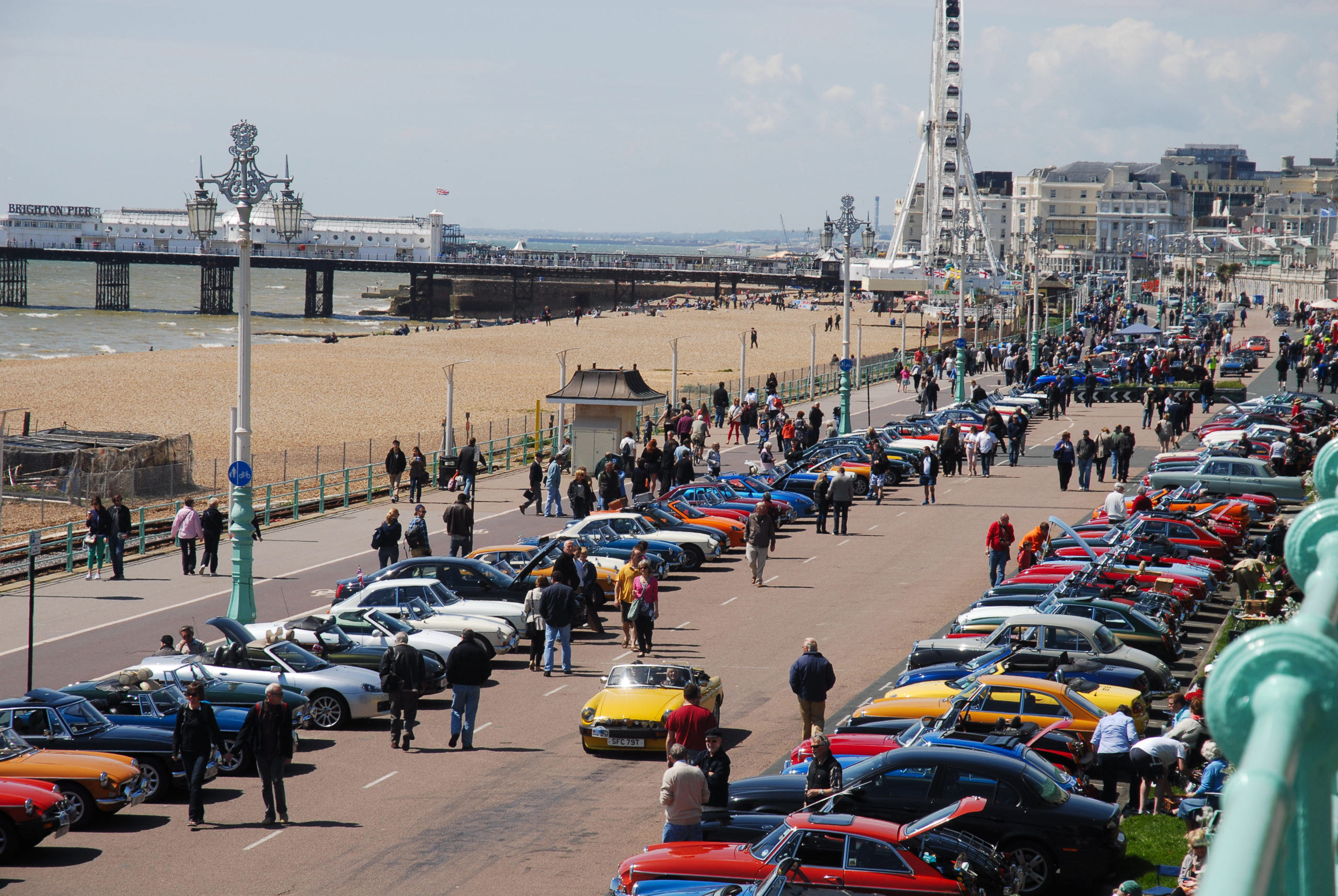 Hence as the MGCC – Midland Centre is a recognised club, if and when we have held a Touring Run we have interpreted this as a Touring Assembly and applied for a Certificate.
Now – to backtrack to Instrument 1969 No. 414, under 5 (b) it said that there may be a requirement to 'finish at the same place'. This appears to be where the term Assembly comes from, as if you all have to finish at the same place that is a point of Assembly, although that word does not actually appear in the legislation. But – it also says 'no route' and that is where there could be a problem as we like to suggest a route for our entrants or tourists to follow.
As we said things are a bit different now to when the legislation was enacted and it really needs updating, but apparently this is very unlikely, as although a democracy may be the best form of government it is hardly the most efficient and everyone shies clear of asking for such. The MSA may have tried to address some of this by adding the reference to a Route in their current definition for a Touring Assembly, as follows:
The MSA, in the 2015 Blue Book, now defines a Touring Assembly as:
An activity organised with the primary object of assembling tourists at a point determined beforehand.
In a Touring Assembly:
a) A prescribed route may have to be followed.
b) Pre-arranged points may be provided for in the itinerary.
c) No limits of speed may be laid down.
d) No requirements to visit pre-arranged points, other than a requirement to report at a final point not later than a specified time, are permitted.
e) No awards of any description, other than those in relation to activities arranged at the finishing point may be made or given. No prize money.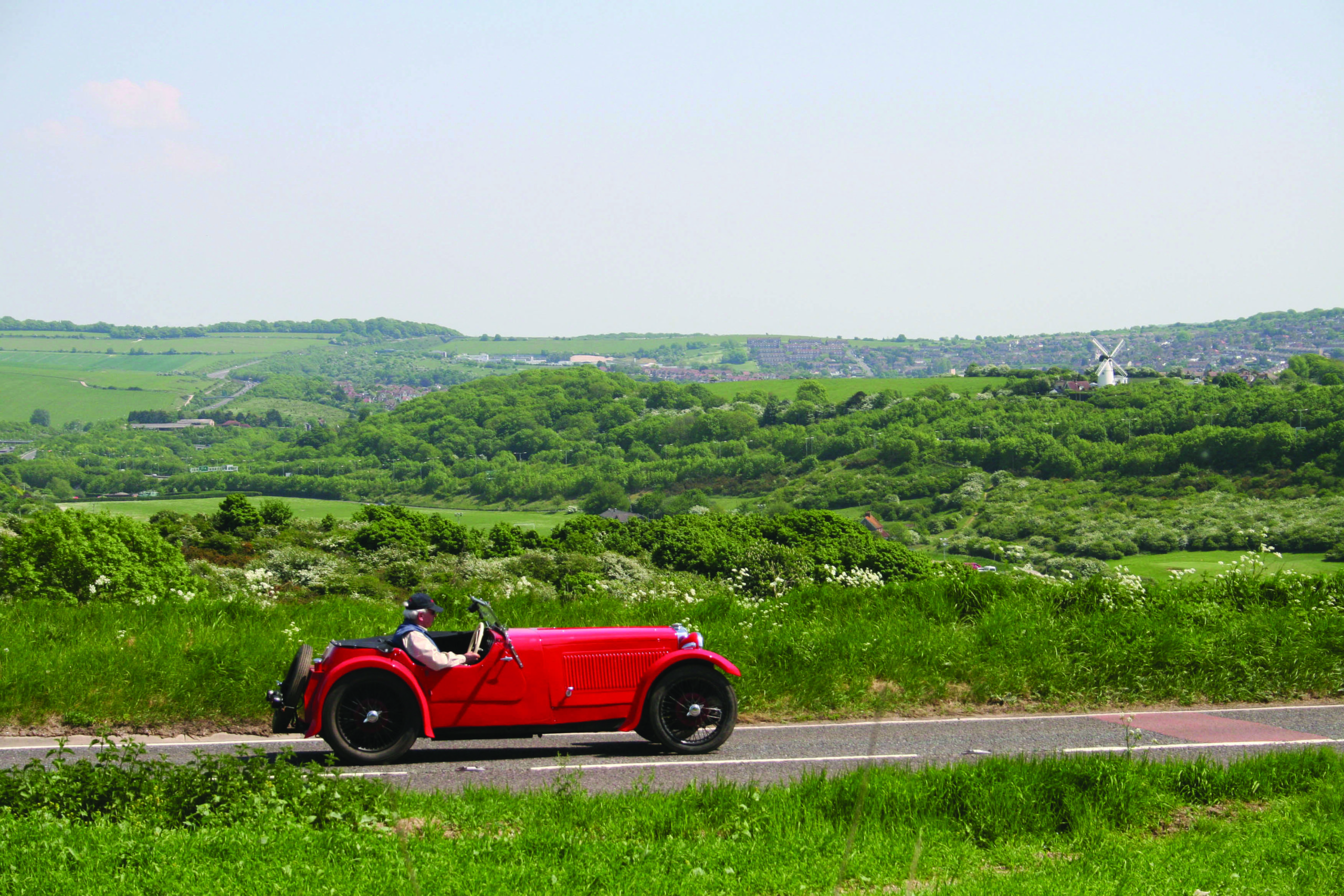 It goes on to basically say that if any or all of the above become mandatory, the Event will be subject to the rules of a competitive Event (with a full permit). If not, it must be approved by the MSA and a Certificate of Exemption obtained. Additional activities/events may be included (other than speed) but only at the place of final assembly.
In my opinion, not very well worded since surely c, d and e must already be mandatory (ie. a double negative) but presumably you get the gist of what they mean.
The MSA in their role as the authorising body can be pretty officious, but they do listen and apparently they have had some recent queries on why some bodies do not need authorisation for a non-competitive Touring Run and we do. So for 2015 apart from revising their definition for a Touring Assembly (as above) they have also added another definition to the Blue Book for a Social Run. It says (Section B, page 60):
Social Run. A non-competitive run for likeminded participants where there is no other purpose than the camaraderie of motoring in company to a predetermined point and which is not within the jurisdiction of the MSA.
My interpretation of this is that if you or your group or club advertise a non-competitive Touring Run with a Route (suggested or otherwise) for more than 12 cars, I suggest that you apply for a Certificate of Exemption. You will need to submit the proposed route to an MSA RLO (Route Liaison Officer) who can advise of any potential sensitive or trouble spots and/or clashes with other events. It has the big advantage of offering MSA clubs insurance cover for the organisers in case things go wrong, which I think is well worth the cost (£23 for 2015). Most of the Centres or the main Club can do this for you online. This insurance cover is the same as for the proper competitive permitted Events with regards to Public Liability and Personal Accident for Officials who have signed on and really a must for any organiser.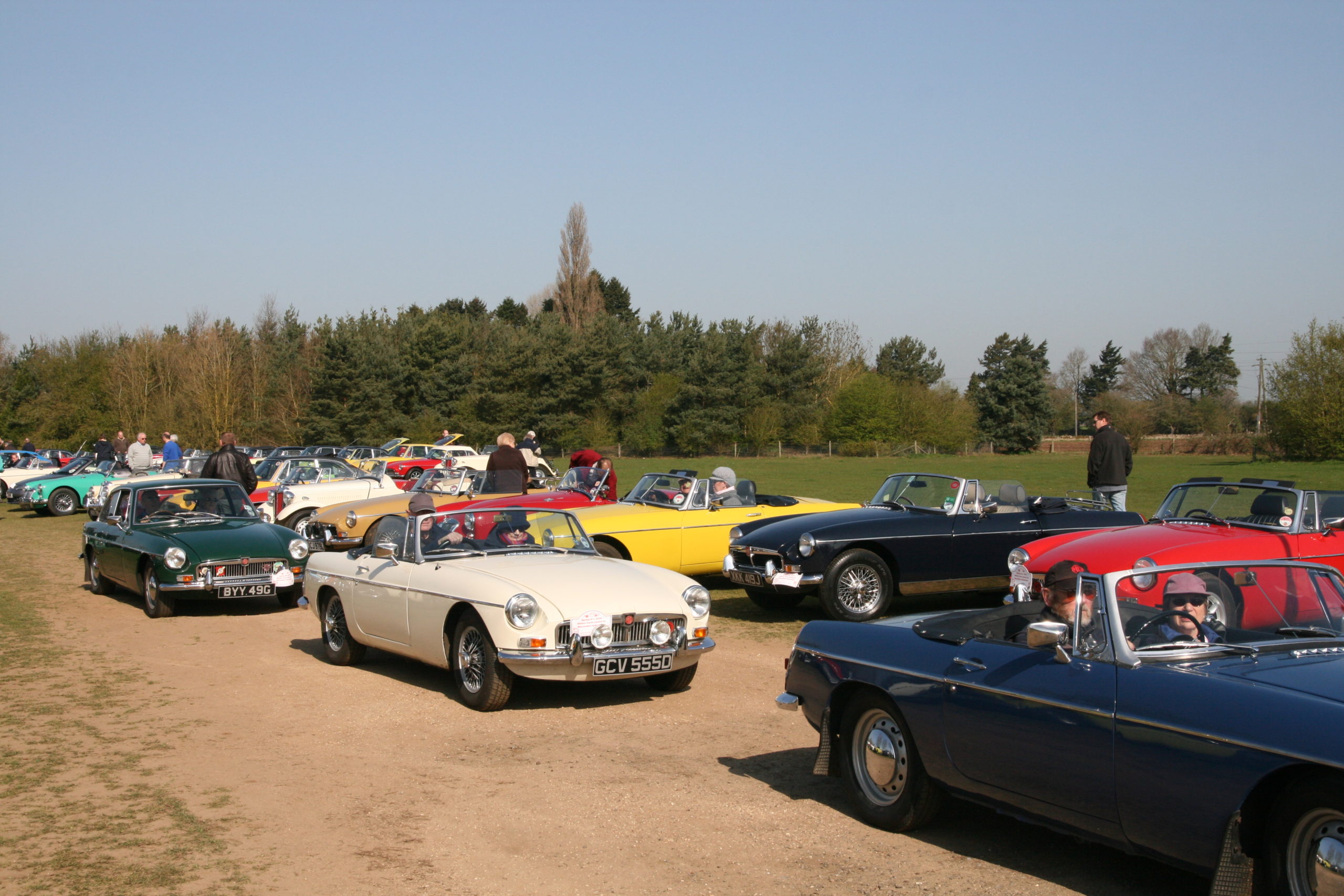 If it is just a Run for a small number of cars from one pub or starting point to another, call it a Social Run, but make sure any reference to it does likewise.
Since drafting this and putting it out to a few knowledgeable folk, I have been sent an FBHVC document entitled 'Required Permits/Certificate of Exemption & Route Authorisation Chart'.
Wherein they say – That for Touring Assemblies – non MSA do not need a certificate of exemption, but MSA clubs do. That for Route Authorisation of more than 12 vehicles – non MSA do need to apply, but MSA do not. That the need to contact the RLO – non MSA is no, MSA is yes. Which sort of goes along with what I have recommended above.