MG6 Buyers Guide: MG's Best Kept Secret?
Reproduction in whole or in part of any article published on this website is prohibited without written permission of The MG Car Club.
The MG6 caused a stir when it arrived in the UK back in 2011 – praised for its impressive chassis dynamics, space and levels of kit, here's your guide to picking up a second-hand MG6.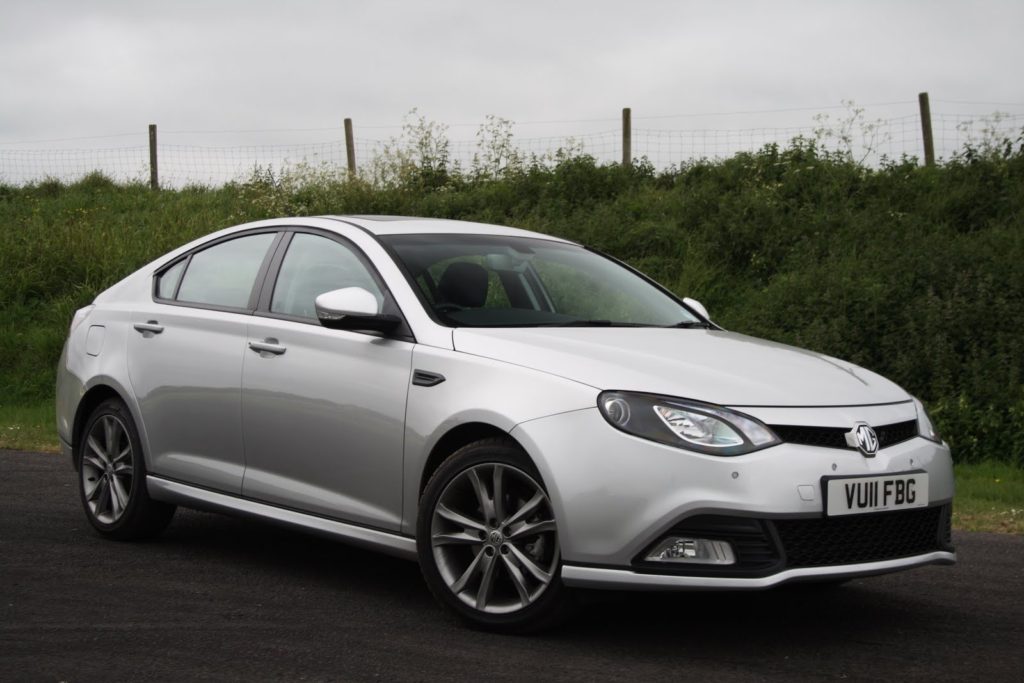 What is it?
The MG6 arrived in the UK in 2011, becoming the first all-new car from MG since the marque became part of SAIC.
Based heavily on the Chinese market Roewe 550 saloon, the 6 was designed by Anthony Williams-Kenny and engineered by the team in Birmingham and would be built at MG's plant in Lingang, near Shanghai, with final assembly, initially, at Longbridge.
Available as a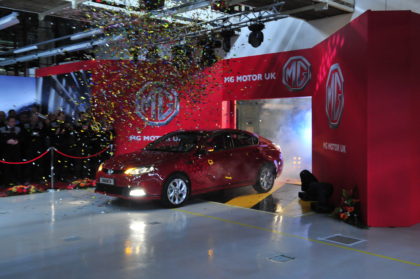 5-door hatchback at launch, the 6 was offered in three variants, the base-spec 'S' costing £15,495, with the top-of-the-range TSE priced at £18,995. 'S' and 'SE' models were equipped with 17″ "Twist" alloy wheels, with the TSE being fitted with 18″ five-spoke wheels.
MG would look to its history when the four-door saloon arrived in summer 2011. Christened the MG6 Magnette, the saloon offered extras not available on the hatch, such as an exclusive 'Champagne Gold' paint and a sunroof. Pitched as a sports saloon, a 6 Magnette with all the options ticked, would command a £1,000 premium over the five-door, costing £19,995.
To differentiate it from the saloon, the 6 would be dubbed the MG6 GT. Some Magnette models received a tailgate badge showing the name, though no GT would ever be badged as that from the factory.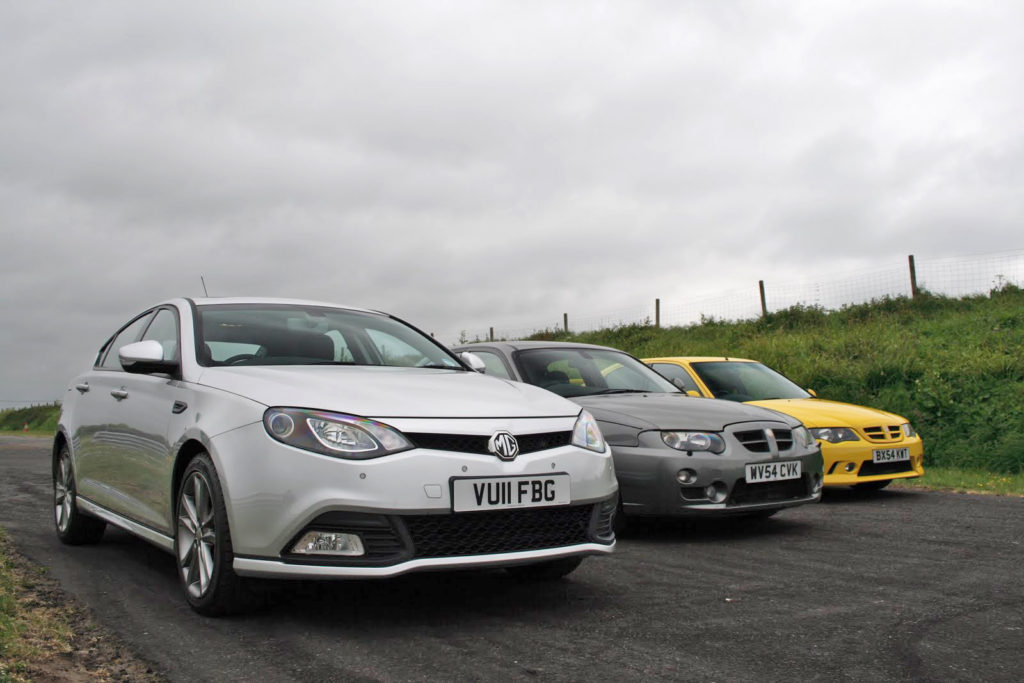 Both models would initially be restricted to a single powertrain option in the shape of a 1.8 turbo – essentially a revised K-series – developing 158bhp and 159ft lb of torque.
An automatic 'box would never arrive on the UK market, but an additional engine, in the form of a 1.9 turbo diesel, would arrive at the end of 2012. Mated to a six-speed 'box, the MG6 DTi would offer 148bhp and 258ft lbs of torque.
Inside, the MG6 GT and Magnette are largely identical. Top-spec models feature a seven-inch screen that displays the radio station or track info as well as the satnav and reversing camera. 'S' models feature a simpler dot-matrix display showing radio station and track information.
Leather trim was avail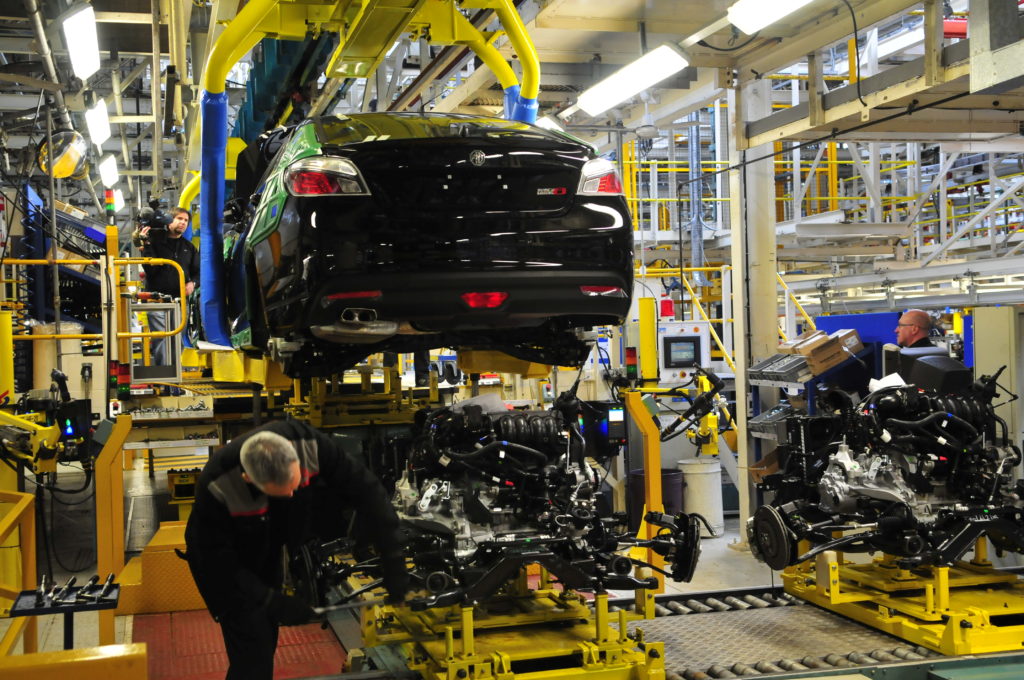 able on the TSE model, with heated seats standard' SE and TSE models also enjoy dual-zone climate control. The cabin of the 6 is quite a dark place to be, with a lot of black and grey plastic.
The most infamous item is the 6's handbrake. It does not feature a traditional button release and has developed a reputation over the years for eating thumbs – once you're accustomed to it (or you've lost your thumb!) it is easy to use.
The diesel would start at £16,995, topping out at a fiver under £20,000 for the hatchback TSE.
A revised 6 would make it to the UK in 2015, bidding farewell to its petrol engine, ending the evolution of the K-series engine after almost 28 years.
Improvements included new front and rear bumpers, head and tail lamps and a greatly revised interior that now featured an electronic parking brake and DAB radio with Bluetooth phone and media streaming.
The choice of exterior colours was greatly simplified with the Mk2 as Burnt Orange, Union Blue and Platinum Silver were all dropped, while the Magnette saloon was withdrawn completely.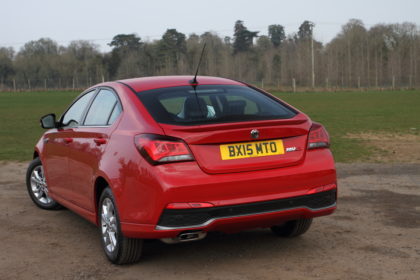 Both 17″ and 18″ wheel options would be deleted, with a new 16″ item becoming standard across all models. The rear wiper was also deleted from the car.
The 6 would also mark MG's return to the top-flight of British motorsport, as MG Motor partnered with 888 Race Engineering to launch a works-backed team in 2012. Driven by drivers such as Jason Plato, Ash Sutton, Andrew Jordan, Josh Cook and former MG Trophy racer Jack Goff, the MG6 would scoop the Constructor's Championship in 2014, with Jason Plato coming closest to winning the Championship, finishing third in 2012 and 2013.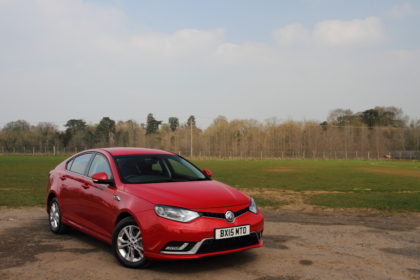 Two special edition MG6s would be sold during the car's lifetime, the MG6 90th in 2014, and the MG6 BTCC Edition in 2012. Both are considered incredibly rare, with a handful of each thought to have been sold.
The 6 won the What Car? 2012 Security Award, while in 2014 it won the Auto Express Driver Power Survey's Best Handling Award, and came sixth overall in the 'Best Car to Own' category. Two years later it collected three further awards, the MG6 won two more Auto Express Drive Power awards, Best Family Car Bronze Winner, and Road Handling: Silver Winner. It would also be recognised by The Caravan Club at its 'Tow Car of the Year', taking a class win in the under £17,500 category.
MG Motor would withdraw the MG6 from sale in the UK in early 2016.
Buying One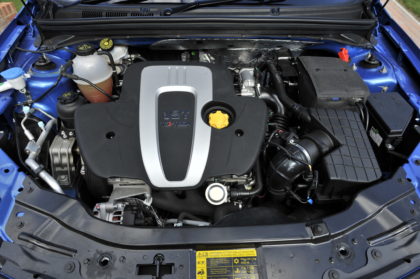 Perhaps the biggest barrier to MG6 ownership is finding one. During its five-year lifespan, it's fair to say it did not live up to MG's expectations, suffering from poor marketing and a lack of exposure to the public. A search of Auto Trader's website shows less than 40 available, with 22 of those being petrol.
Those low sales figures meant that the 6 was hit hard by depreciation, which for second-hand buyers means the car represents a terrific used car proposition.
Prices for early cars start as low as £2,500, while a last-of-the-line 2016 MG6 diesel tends to retail for up to £8-9,000, for sub-30,000 mile cars.
Look out for…
Overall, MG6s tend to wear the mileage well, with one or two exceptions. Paint is particularly thin, however, so expect a decent selection of stone chips across the car's nose.
Interior plastics on early cars can wear, particularly on high-mileage examples, and the leather trim can look tired on older cars.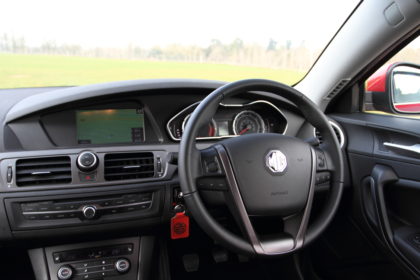 Early 6s can suffer from a selection of electrical gremlins – gremlins that will throw up error warning lights, such as "Traction Control Fail" or "Stability Control Fail" – these are usually traceable to a faulty earth and can normally be resolved.
CD players on early cars are renowned for failing to read discs – a problem largely negated if you opt for the Mk2 model with its ability to stream music via Bluetooth.
Worries about head gasket failure are all but a thing of the past with the 6 – the revised engine having benefited from significant re-engineering to cure the one blight to the otherwise-excellent K Series engine. The petrol 6 is fitted with a coolant warning sensor and these can sometimes stick, giving a false low-coolant warning. Cambelts on the petrol should be changed every five years, or 75,000 miles, whichever comes first.
If it's a diesel you're viewing, listen for a rattle from cold – this could indicate a faulty timing chain tensioner, something MG will tackle under warranty.
Mechanical parts availability for the petrol 6 is good, thanks to its similarity to the K Series, while some parts for the diesel are more challenging to source, down to the limited production run of the vehicle. Other items such as brake discs and pads share an ancestry with the MG ZT and Rover 75, so supply is plentiful.
Most panels are available through MG, or independent specialists such as College Motors, or Martin Smith.
Owning one
If you put your cash down on a 6, you're joining something of an exclusive club. Less than 2,000 are currently registered in the UK, so it's rare to see another 'in the wild' – that said, the MG 635 Register do a fantastic job supporting the car, and you'll be warmly welcomed by the Register. It stands out in the crowd, but be prepared to explain to non-MG fans exactly what your car is!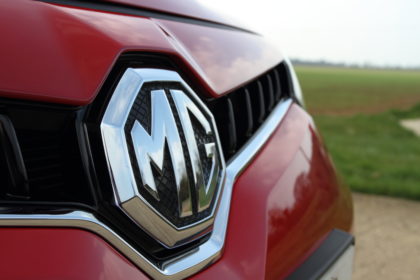 Despite being a relatively recent MG, the 6 is decidedly old-school on the road – UK models had the chassis dynamics expertly tuned by the engineers at Longbridge, meaning it's a genuinely engaging car to drive and will not fail to bring a smile to your face down a winding B-road. The gearshift is good, while the steering is responsive and accurate, but the star of the show is the chassis. It's firm, but never to the point of being jarring. Anyone with fond memories of the original ZS or ZT will be immediately at home behind the wheel of a 6.
It also does an excellent job as a motorway car, with most models boasting cruise control. The additional fuel consumption benefits of the diesel are underlined further here. Find a stretch of motorway free of average speed cameras, roadworks or congestion and the 6 will do an admirable job of hustling you from A to B in quick, quiet comfort.
Model Specs
MG6 Petrol
1796cc, 4 cylinder.
157bhp, 159ft lb torque
0-60 8.4 seconds
37mpg
MG6 Diesel
1849cc, 4 cylinder
148bhp, 258ft lb torque
0-60 8.9 seconds
57mpg
Register Info
635 Register and www.facebook.com/groups/MG635Register
Member's View
Steve Haines – Chair of the 635 Register and MG6 Owner
I have owned an MG6 since 2011 when I purchased a petrol TSE GT model from my local dealer at the time, Seddons in Budleigh Salterton.
I was an MG ZT-T diesel owner at the time and liked the look of the new MG6 and given that my ZT-T was getting a bit old, it was time to go for a new GT model.
I was drawn to some really attractive elements of the MG6 package, namely the very competitive price, its sporty handling characteristics, excellent high levels of trim, a plethora of gadgets including reversing camera, heated seats, cruise control and leather.
I had been very impressed on the Devon lanes on the test drive, with the handling being as precise as I had expected. The chassis designers and MG Enthusiasts at SMTC had really done a great job in making sure that this latest MG was true to the heritage.
With a change in job, I was doing more mileage, which tied in with the MG6 DTi being launched.
I placed an order with the Sales centre in Longbridge for one of the last MG6s off the production line there.
The diesel certainly didn't disappoint, in fact I do prefer it to the petrol model. It has very good low-down torque and pulls like a train. The handling characteristics, despite being a heavier vehicle, are just as good and the steering, albeit a little lighter than the petrol model, is very precise. It is an extremely comfortable cruiser on the motorway as well as good fun in the twisty A and B roads.
It returns much the same in MPG as my old diesel ZT-T, about 45. If you're really careful 50-plus is possible, but to be honest I rather enjoy the sporty saloon car mode too much.
The MG6 really is an unsung hero and went very much under the radar from launch to completion of production. I'm proud to drive one and can honestly say it's a truly great value-for-money package.
Trade Support
College Motors – 01993 823560
Martin Smith – 07722 175473
John Woods Motorcare – 01352 750992
MG and AMC Parts – 023 92 220 222