Kim Johnson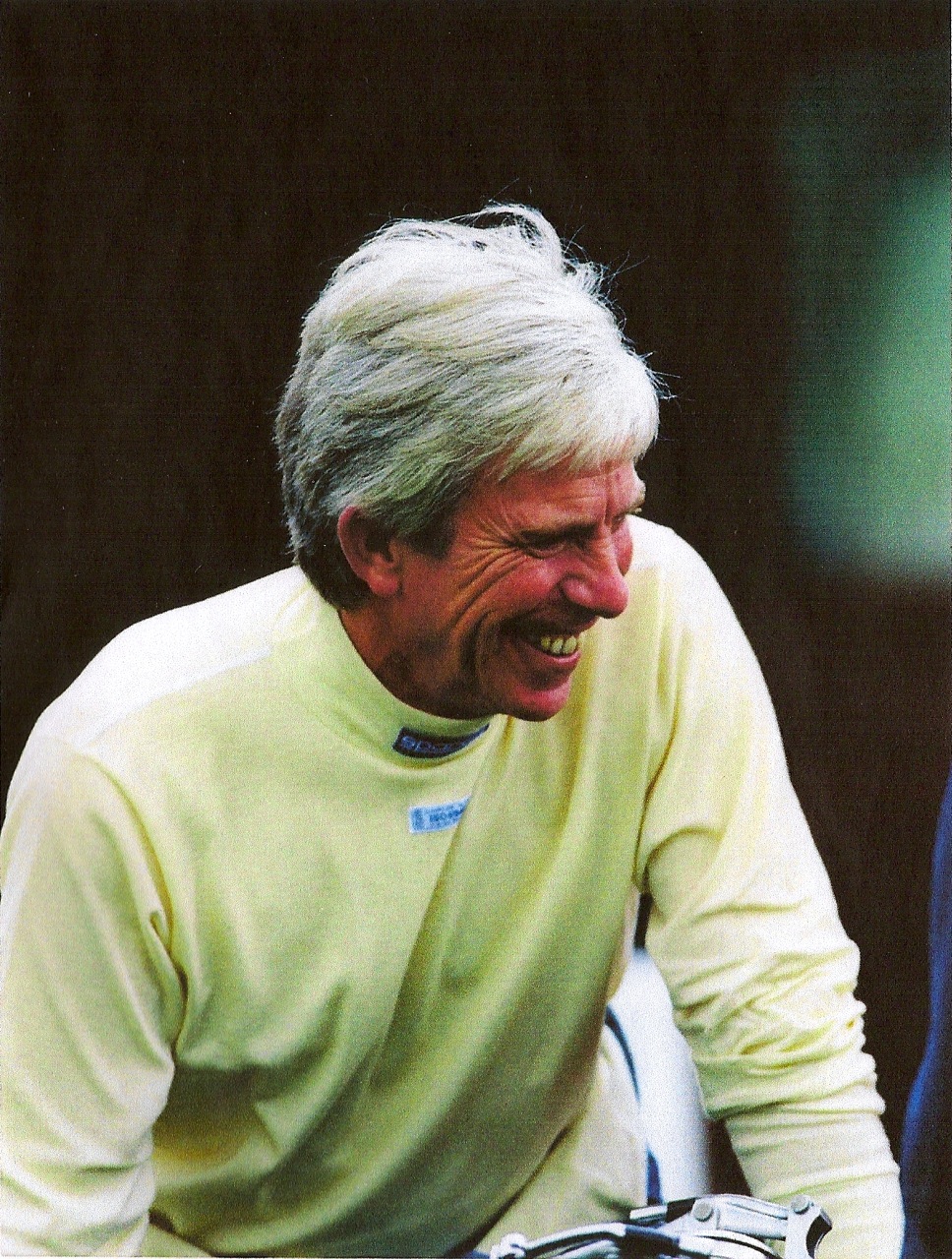 Richard Kim Johnson (to my knowledge not even his parents called him Richard) along with 99 others including myself, started as apprentices at the Austin Motor Company's vast Longbridge works on the same day in September 1965. 55 years later this is my attempt to portray his life as a much loved family man, a highly regarded businessman, work colleague, successful competitor, loyal friend and fellow petrol head.
He was a very private person, never wanted any fuss, enjoyed a good laugh even at his own expense and when eating out usually asked for extra custard! He hated flying and speaking foreign languages, smoked too many cigars and was a thoroughly likeable, decent human being. He enjoyed sailing his Fireball dinghy, painting, jigsaw puzzles and model making. He could turn his hand to repairing the house and contents as easily as he could a car or an old water mill. We competed together in a series of MGs for several decades and our families often holidayed together, he was also best man at my wedding.
In 1965 Kim had already acquired many skills by building a1954 MG TF he bought from a scrap yard for £25 and honed them over the years to those of a qualified craftsman. Years later he rebuilt the TF to a very high standard and kept it for the rest of his life.
Kim worked at Longbridge in its various guises (Austin, BMC, BLMC, BLMH, Austin Rover, MG Rover) for 40 years (1965-2005) starting as a Technical Apprentice at the Austin Motor Company, Longbridge and Bromsgrove college (1965-69) where he first met the love of his life Jenny (nee Hutchins).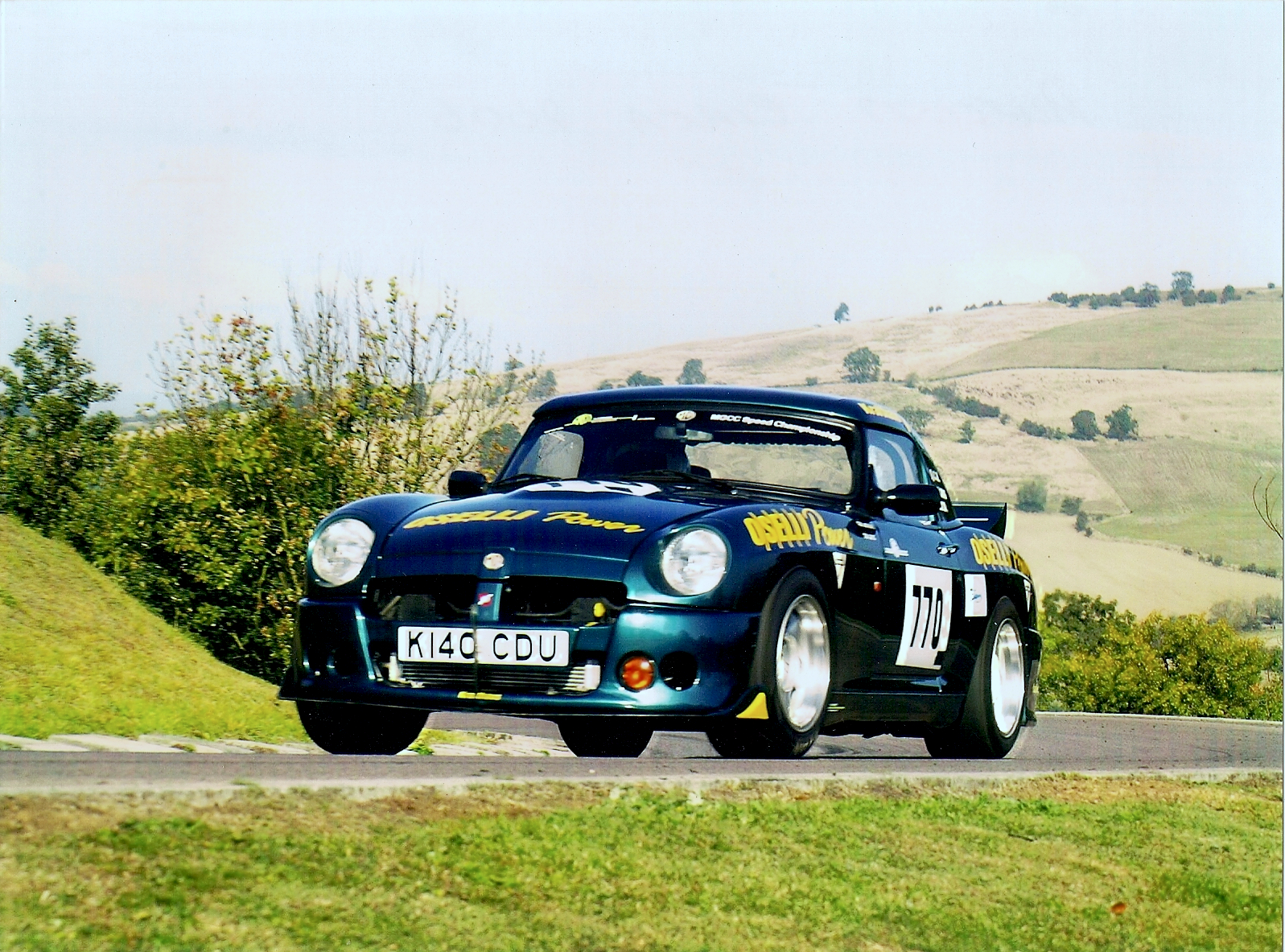 At work he spent most of his early career years in the Planning and Works Engineers departments eventually as team leader installing new facilities at No.1 and No. 2 paint shops during the change to a water-based paint process and as a result taking over as head of all paint activity at Longbridge and later the Rover Group which required him to travel to Cowley and Solihull and in the BMW years, to fly to Germany.
As his managerial and strategic talents became obvious to others over the 40 years he worked at Longbridge he was promoted to senior positions, not by adopting the aggressive approach beloved of most Austin production managers in days of yore, but by an innate ability to get his work colleagues on side using his calm, common sense approach. When I rejoined Longbridge in 2002 I never heard anyone say a bad word about him, a rare accolade in such a competitive business as the mass production of motor cars.
In 2003 Kim was promoted to Director of MG Sport & Racing with responsibility for the Works Rally team of MG ZRs piloted by Gwyndaf Evans and Tony Jardine and also the British Touring Car team of MG ZSs driven by Anthony Reid, Warren Hughes and Colin Turkington (who went on to become a four time BTCC Champion). Sport & Racing also ran the innovative MG Rally Scholarship scheme to find a future rally Champion and he was also charged with bringing the prestigious MG SV sports car into production, whilst fitting out the new build facility next to East works at Longbridge.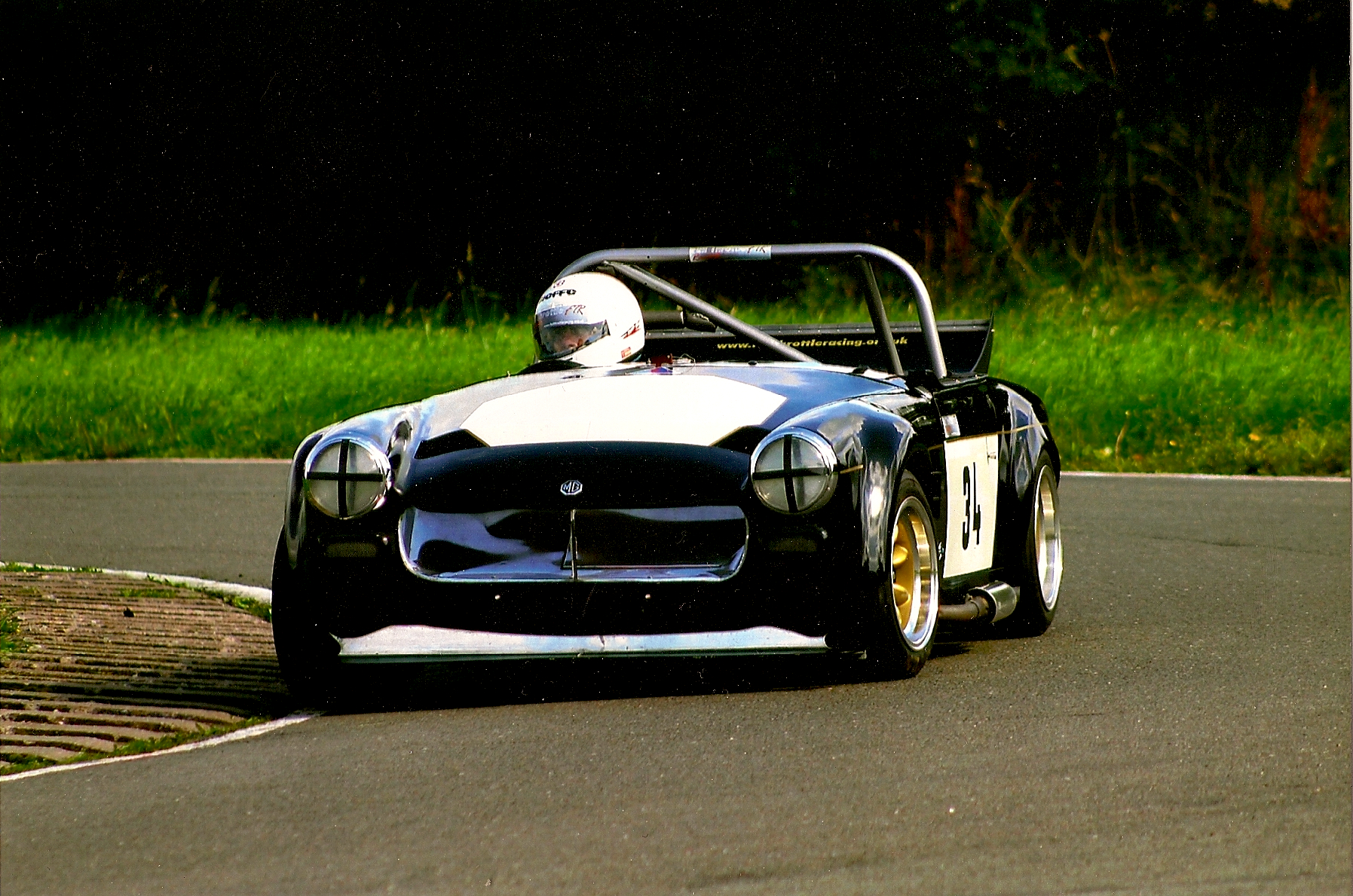 After the demise of MG Rover in 2005 he and I started Full Throttle Racing making and selling specialised parts for MGs, fabricating specialist exhausts, specialist parts for single seat race cars etc. Kim later rebuilt the former Alec Poole one-eyed frogeye Sprite with current owner and good friend James Thacker.
Kim was part of the 100 strong 1965 intake of apprentices 55 years ago to the month and he and I came into contact after joining the Austin Apprentices Association Car Club (AAACC) in that first year. We and several other apprentices joined such luminaries as Don Kettleborough, Denis Osborne, Malcolm Oxborrow, Alan Goodwin cutting our competitive teeth on sprints, rallies, driving tests and autocross, Kim in his 1954 MG TF and the rest of us in a variety of Minis and Morris Minors. There is a video from the 1969 AAA Car Club Autocross of Kim spinning the TF with some panache.
After our apprenticeship ended in 1969 Kim and I decided our current road cars were unsuitable for budding racing drivers so we set out to build an MG Midget for racing based on my 1961 Frogeye Sprite. Unfortunately, the bodyshell was like a colander underneath so when Kim came across an accident damaged, but newish, Midget shell for sale in the local paper for £25 we were off and running. In the end the only parts used from the Frogeye were the door handles and back axle. I was reminded by ex-apprentice Pete Faulkner when I met him in Celbridge near Dublin last year, that we built the Midget in a lock up in Steel Road Longbridge and he let us plug in an extension lead to his nearby digs. Freebies were always very welcome although I suspect it cost us a beer or two.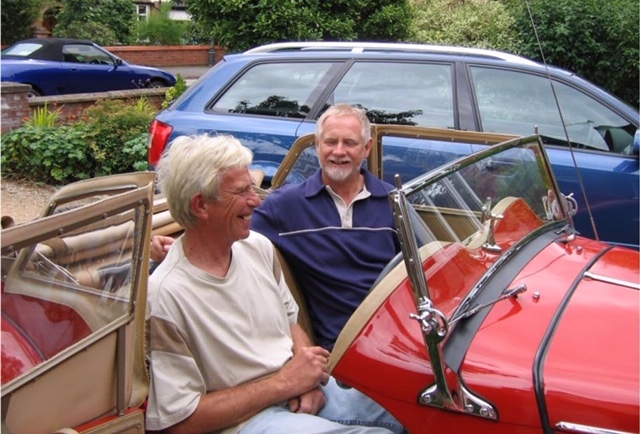 In the early 1970s we took it in turns to enter mixed sports car races at Silverstone, Castle Combe and Mallory Park and discovered we were very quick off the startline, but our expectations were not rewarded by reliability. I don't recall finishing (m)any events. On one occasion there was a large entry for one particular race and Kim was so far back on the startline on Silverstone's club circuit that he started in the middle of Woodcote bend. That would have been ok if there hadn't been oil on the track just in front of his rear tyres causing him to spin before he'd crossed the line, backwards!
Silverstone was also the venue for probably the world's coldest motorsport event, or so it seemed to us as we entered the November sprint on an airfield in Great Britain. The wind howled across the barren land aka Hangar Straight with a venom previously unknown to us. The inexplicable thing was we entered it the following year too and the young ladies who would become our wives in the ensuing years came with us. I expect they fondly thought we would soon tire of this motor racing malarkey.
We finally figured if we went speed hill climbing rather than racing we'd both get to drive on the same day and the car stood a better chance of being reliable, and in time the Midget was to become arguably the fastest in the country. For those familiar with Shelsley Walsh Kim's best time in the Midget was a stellar 33.88 seconds.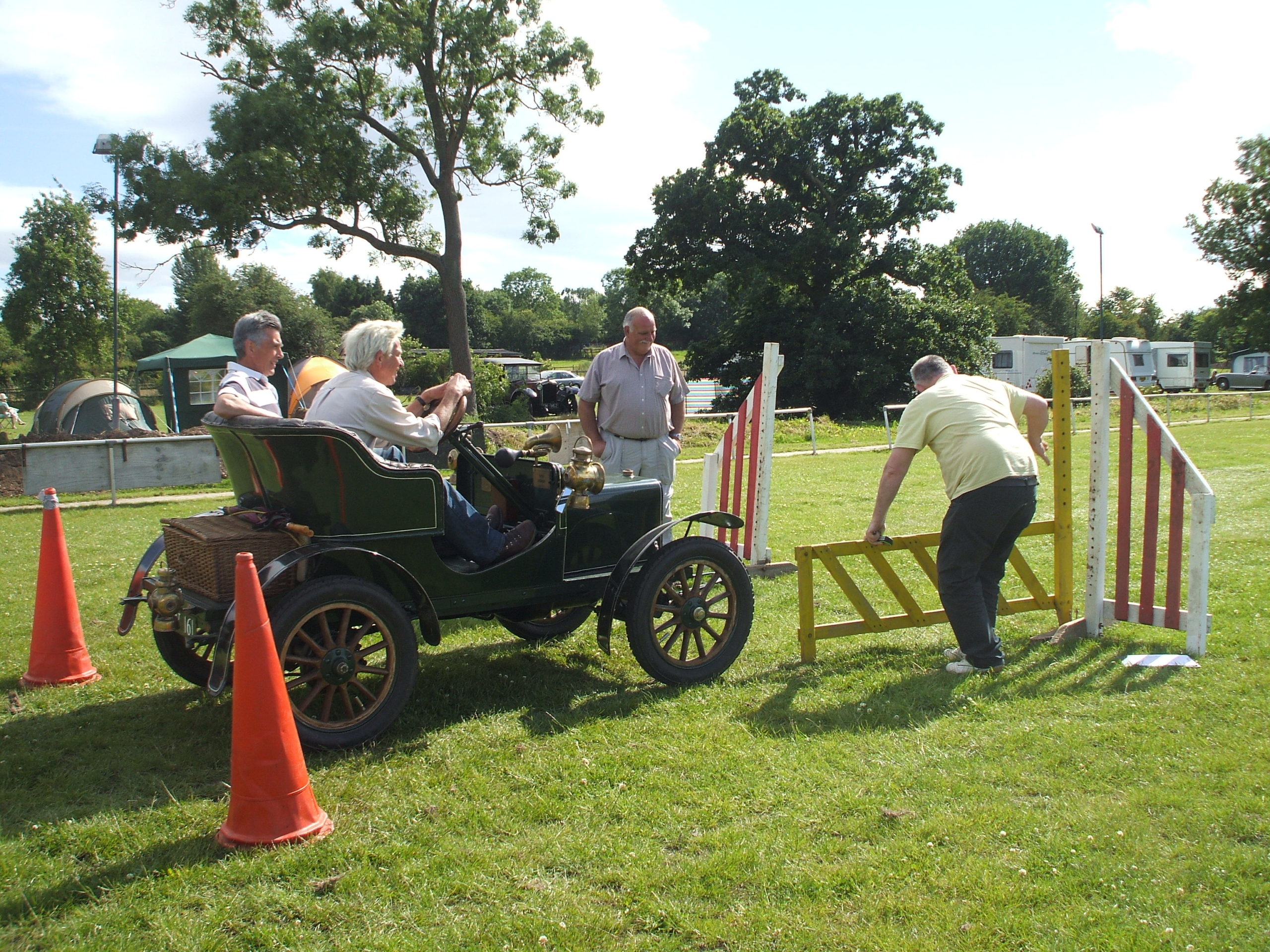 In 1994 Kim rang me at home in Yorkshire to ask if I fancied joining a small team of enthusiasts from Longbridge hill-climbing a pre-production MG RV8 to be engineered by Dave Peers who had rescued the car from being crushed. John Yea (who now runs British Motor Heritage) looked after finances and Oselli provided a very powerful and mellifluous 4.8litre 350bhp engine.
The whole idea of the RV8 was to generate interest in the return of MG as a brand after a 20 year gap before the MGF was introduced in 1995. One slight drawback was MG Rover wanted us to keep the interior of the car fairly standard, chrome and wood mahogany dashboard, which meant it was 200kg heavier than our competitors in MGB V8s and 400kg heavier than Morgan +8s!
It was a big and bold car with its large front splitter and even larger rear wing. We loved it and gave other V8s and some quick Porsches a good run for their money over the next 10 years. We also learned a few basics about aerodynamics such as the time the barn door rear wing literally bent in half down the Hangar straight which caused some head scratching before the light finally dawned. The 'Oselli RV8' gained quite a following on the hills, sprint courses and exhibitions and is now owned by one of Kim's sons university friends, George Hopkins.
One of Kim's best drives took place at an MG Car Club sprint at Curborough near Lichfield. On this occasion we'd persuaded MG superstar Anthony Reid to share a drive in our MG RV8. Anthony was immediately on the pace and eventually won the class, but Kim had posted an even quicker time in practice, half a second faster than he had ever driven the car before.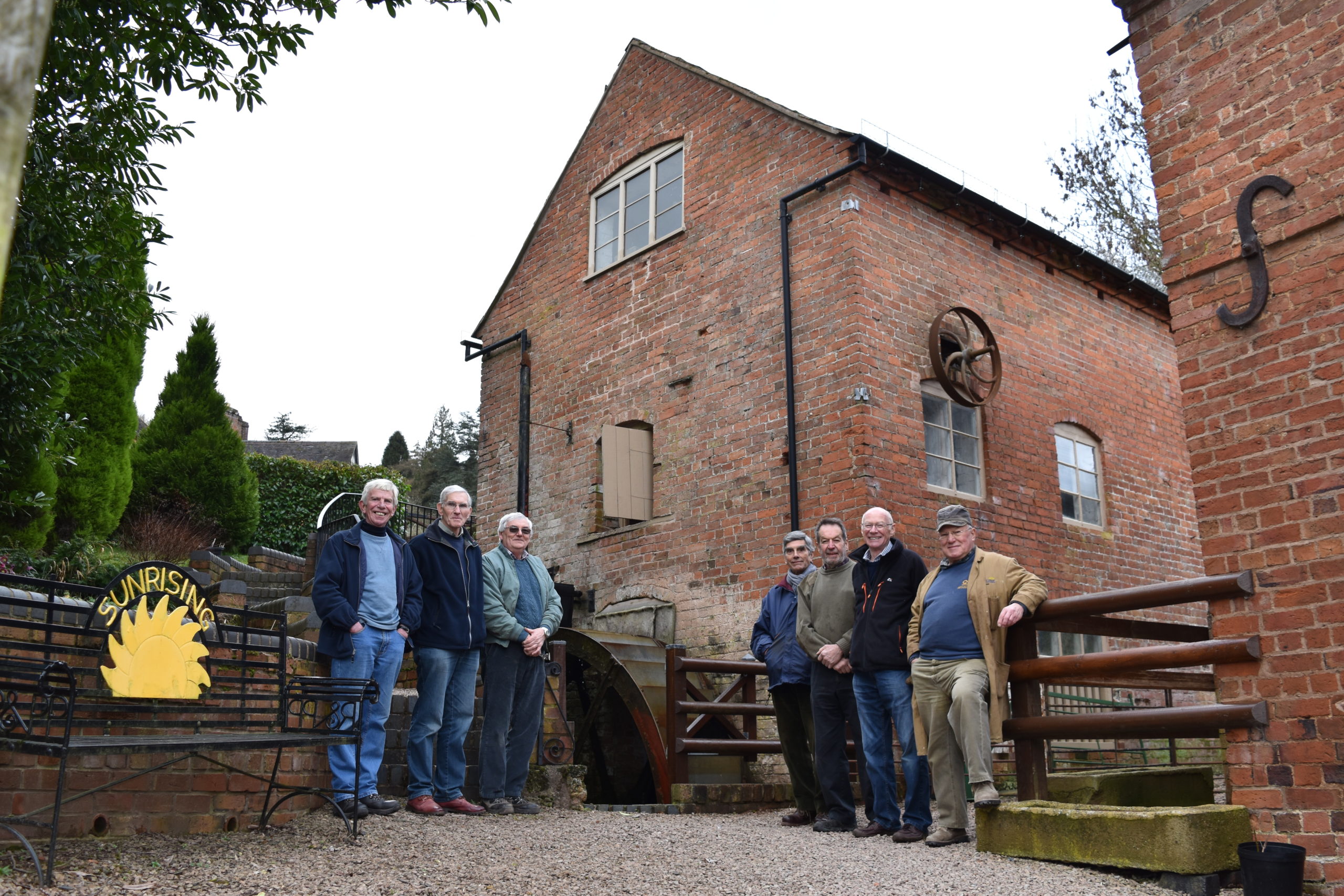 In 2005 I decided I was too old to be pushing cars on and off trailers anymore, so we sold the MGF and RV8 and Kim bought a Mallock Mk20 from Russ Ward which in later years he shared with our good friend Robin Nicholson. They have won awards at MGCC sprints at Curborough and were so close to a sub 30 second climb at Shelsley Walsh.
The MGF which we ran concurrently with the RV8 was the complete opposite being mid-engine with hydrolastic suspension which meant its traction, braking and ability over kerbs and bumps were excellent.  Kim worked wonders with the engine and it became a decent performer, although could never compete power to weight wise with Lotus and Caterham 7s.
In 2005 I decided I was too old to be pushing cars on and off trailers anymore, so we sold the MGF and RV8 and Kim bought a Mallock Mk20 from Russ Ward which in later years he shared with our good friend Robin Nicholson. They have won awards at MGCC sprints at Curborough and were so close to a sub 30 second climb at Shelsley Walsh.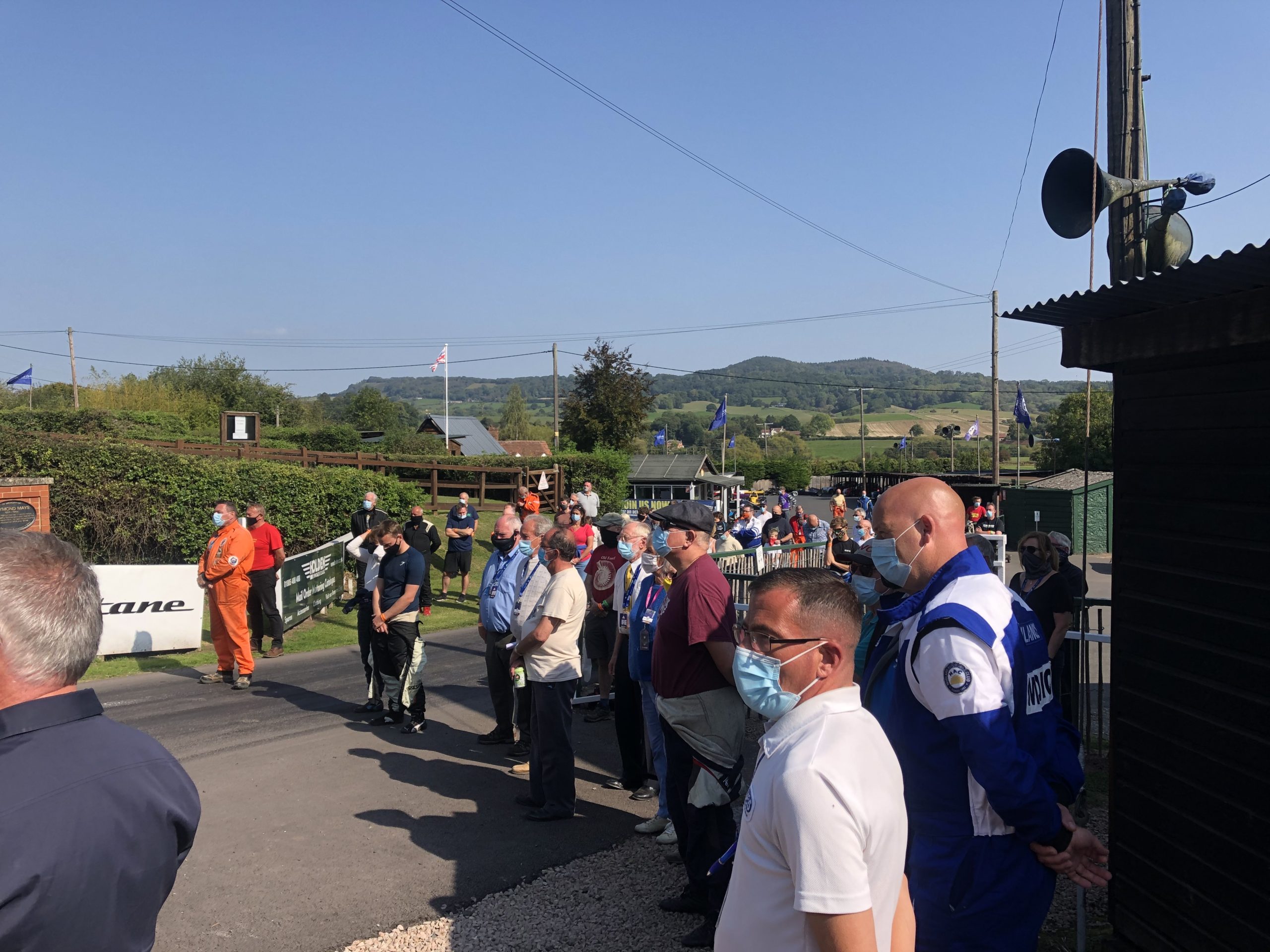 Kim was a strong supporter of the apprentice tradition and particularly the Austin Ex Apprentices Association where he was a very active committee member and Treasurer from 1994 – 2020.
Kim leaves behind his loving wife Jenny, son Ben and his wife Karis and their two daughters; daughter Victoria and husband Tim and their son.
His sudden death came as a huge shock to everyone that knew him.
I was honoured to have known him and to be called his friend.
Tim King