Abingdon Works Centre Display at Wyevale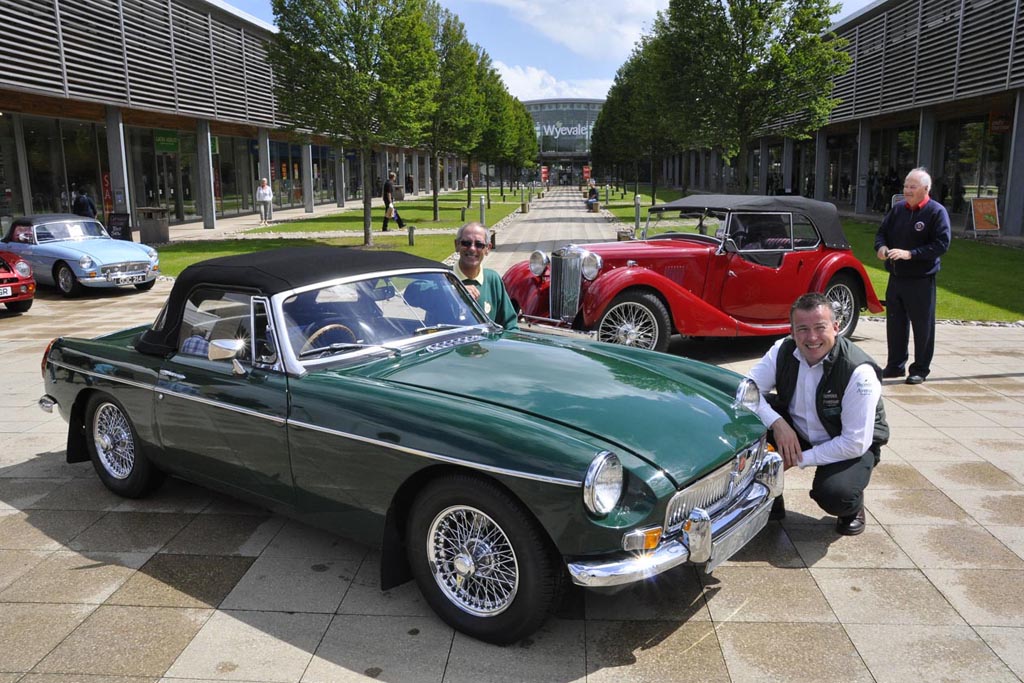 THE ABINGDON WORKS CENTRE have been invited back to Wyevale Garden Centre to display their collection of MGs for an impressive fifth year!
This Sunday, 4th August, the Abingdon Works Centre will be returning to the Bicester Avenue shopping centre, with support from Kimber House and the Aylesbury MG Club.
With the sunshine making a welcome return this is a fantastic opportunity to take your MG for a run and include it in the display. With dedicated MG parking, cars will be arriving between 11am and 3:30pm, however owners are welcome to come and go as they please, and of course to visit the array of shops!
Bicester Avenue
Oxford Road
Bicester
Oxfordshire
OX25 2NY
---