90th anniversary celebrated in style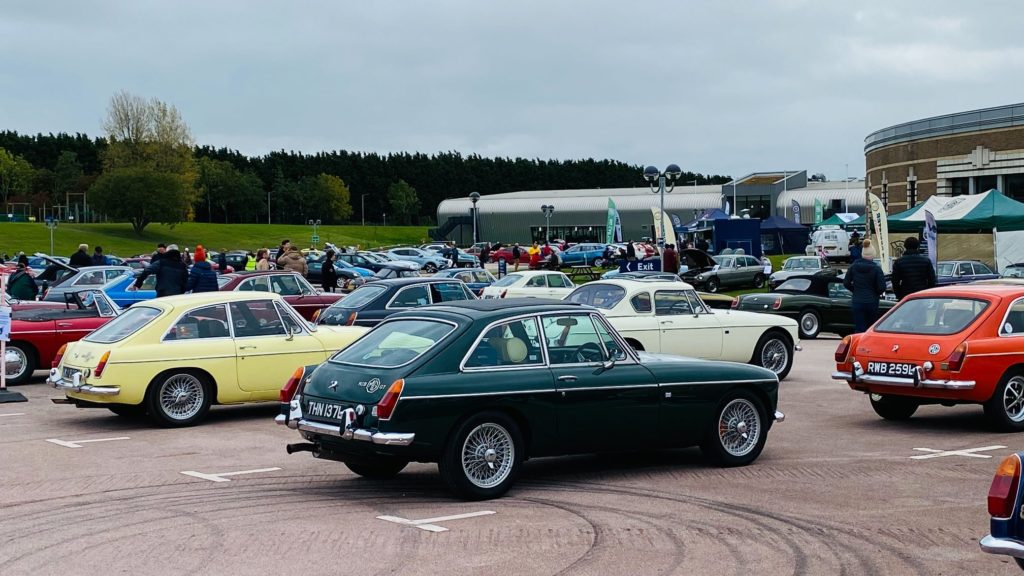 Thank you to all who came and made the MG Car Club Social – AMAZING – for the 90th anniversary of the MG Car Club.
Well, you did it, each and every one of you who braved the chilly wind and squally showers to mark the 90th anniversary of the MG Car Club at the British Motor Museum, Gaydon pulled off a superb and incredibly special day. Thank you from us all at Kimber House for showing up and making it what it was, a superb MG social event.
Nearly 200 MGs representing all eras of the marque assembled, socially distanced, to gather in the grounds of one of the finest motor museums in the UK. Parking up in "every other space" and utilising the museum's strict and well thought out COVID safe infrastructure, your club managed at last to put on an event for MG Car Club members.
There was a huge variety of MGs on display and a diverse mix of owners. Owners of MGBs all parked together in solidarity to mark the sad passing of Don Hayter this week and a number of the Registers put on displays to showcase the expertise and support they give their respective models.
The MGF Register also put on a great showing for their model's 25th anniversary and there was a great showing from the Zeds as well, alongside 60s Midgets and 30s Triple M cars. We had it all covered!
Within the museum, visitors were treated to a display of MG prototypes and also a display of the land speed record breakers from MG throughout the years.
MG Motor UK were in attendance and it was a chance for many to see the all new MG5 EV for the first time, as well and the MG HS Hybrid and MG ZS EV.
More than anything, it was a wonderful, simple but safe event and it was fantastic to see so many MGs in the car park at the museum gathering to mark 90 years of the original and best MG Car Club.
Don't miss the full report in Safety Fast! soon.