50 year members celebrate at Kimber House
Wednesday 7th March saw the Club hold a special days honouring some of the longest-serving members of the MG Car Club – the 50 year members.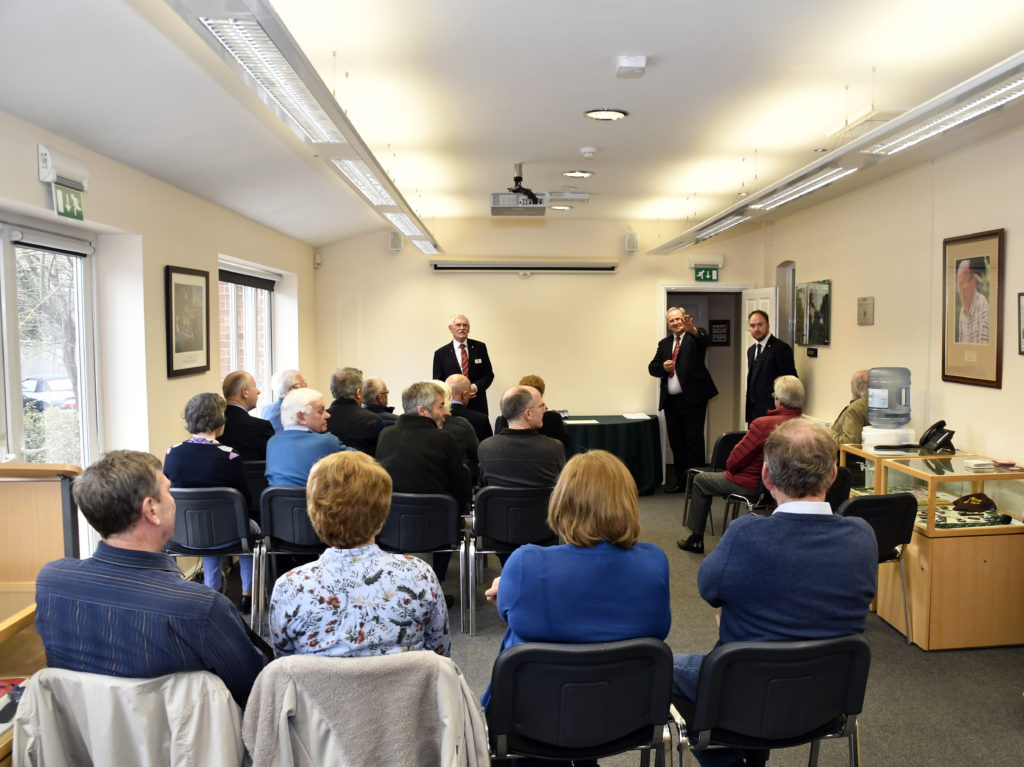 An impressive 24 eligible members visited the Club's Kimber House headquarters to celebrate their golden milestones, with President John Day and Chairman Ian Quarrington both on hand to host proceedings.
Those who attended enjoyed a tour of Kimber House, including the new archive facility that many hadn't previously seen. A speech by the day's hosts was followed by the awards presentation, with each member receiving a certificate with their name and membership number on, plus a 50 year member lapel pin. A buffet lunch was put on in the afternoon, and there was an excellent atmosphere as fellow members shared their experiences.
One particular guest, John Whitsed, spoke of a history with the Club that goes back even further than his own 50 years. Remarkably, his father was one of a select band present at the original 1930 MG Car Club meetings at the Roebuck Hotel in Stevenage!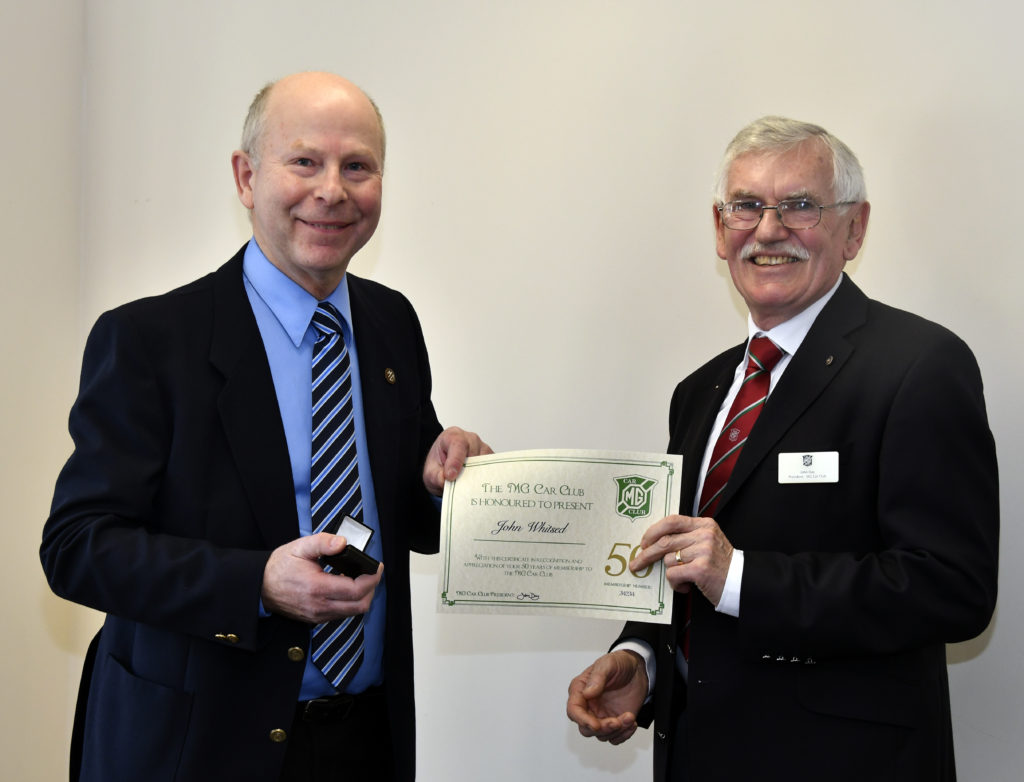 General Manager of the MG Car Club, Adam Sloman, said: "We're tremendously proud of our members who've supported this Club for 50 consecutive years. It's a wonderful display of loyalty, and without these dedicated members there would be no MG Car Club."
It's the fourth time the Club has organised such an event, with the first taking place in October 2017 and a further two celebrations in March last year. A second 50 year members day of 2018 will take place at Kimber House on April 19.