Very first MG SV up for auction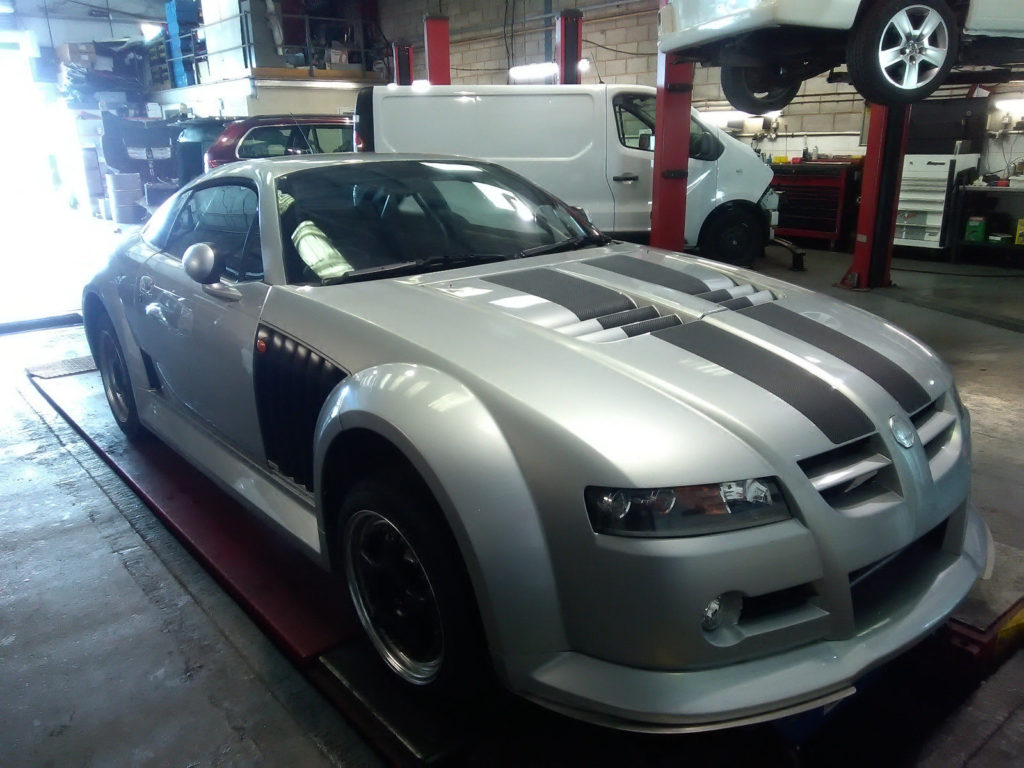 The very first MG SV that came off the MG Rover production line at Longbridge has been placed on eBay Motors and is up for auction.
Originally MG SV 101 was given to Webster Engineering by MG Rover who turned the factory-spec SV into a drag racer. However, with its time on the drag strip now behind it,  it's been listed without an engine or gearbox.
The car has been heavily modified and features a weight-saving space frame front end, an alloy radiator and quick release steering wheel. Click here for the full eBay listing.
The SV is fondly remembered by MG fans as the symbol of a company that had high hopes and plenty of optimism about its future following the divorce from BMW. In 2000, MG Rover bought the assets of the Italian subsidiary of the Qvale Automotive Group – a supercar manufacturer that had tried to break into the lucrative North American market with the Mangusta convertible. Despite the challenges the company had faced, there was much optimism about the tie with MG.
The SV was revealed to the press on 22nd October 2002 at the Birmingham Motor Show to a startling reception who praised the bold design of the car, which was put together by world-renowned car designer Peter Stevens who had previously worked on the McLaren F1. The body of the MG SV was made on a lightweight steel chassis and an advanced carbon fibre body that was built to FIA standards. Parts were measured up in the UK before they were sent to Italy to be pieced together before eventually heading back to Longbridge for final construction.
It wasn't just the exterior that got all the attention though as the SV was made with a brutish Ford-sourced 4.6L V8 engine producing 315bhp with a 0-60mph time of 5 seconds completing the extreme sports car vision that MG Rover had with the SV project. The SVR followed shortly after with a 5.0L V8, with MG offering nitrous oxide kits that would take the SVR to an incredible 1000bhp!
Thanks to its rarity, the SV maintains a strong following not only with MG fans but with petrolheads in general – hopefully this piece of MG history will end up with an enthusiast and maybe even see the drag strip once again.
---