The November 2023 edition of Safety Fast! is online
The November issue of Safety Fast! is available for members online, so we thought we'd give you a taste of what's included in this month's magazine.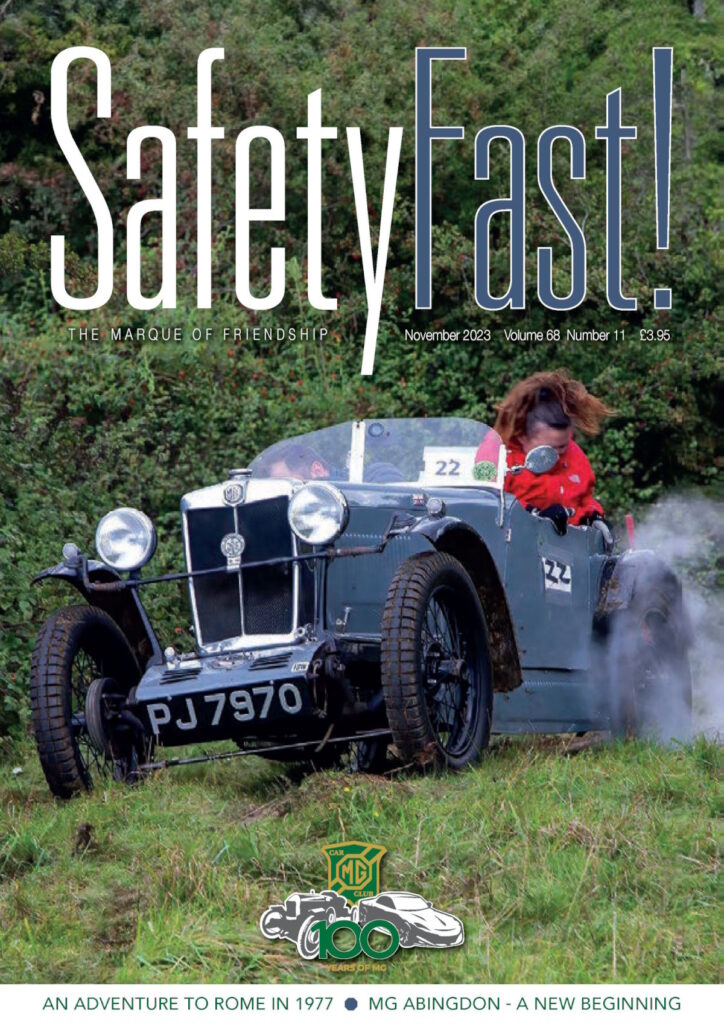 MG ABINGDON – A NEW BEGINNING
Part six of a series of articles covering the history of MG
AN ADVENTURE TO ROME IN 1977 – PART I
Paul Ireland regales us with tales of his adventure to Rome in his MG TC
ROB ROY REVIVAL HISTORIC HILLCLIMB FESTIVAL
Looking ahead to an Australian premier MG100 event in 2024
EVENT REPORTS
Midland Centre Autumn Trial, Devon and Cornwall Centenary Scenic Drive and The 2023 European Event of the Year
CHAMPIONS CROWNED AT SNETTERTON
Graham Keilloh reports on all of the MG Car Club action from Snetterton
And we have news updates and reports from a huge variety of model registers covering all eras.
If you're a non-member reading this and it sounds like something you'd enjoy looking at, our award-winning monthly magazine Safety Fast! is included as part of your membership.
Members can read this issue and all the previous editions online.