T-Type hits the road for charity challenge
Two former car designers want to open up and kick out the stigma attached to talking about mental health and raise money to help those in need.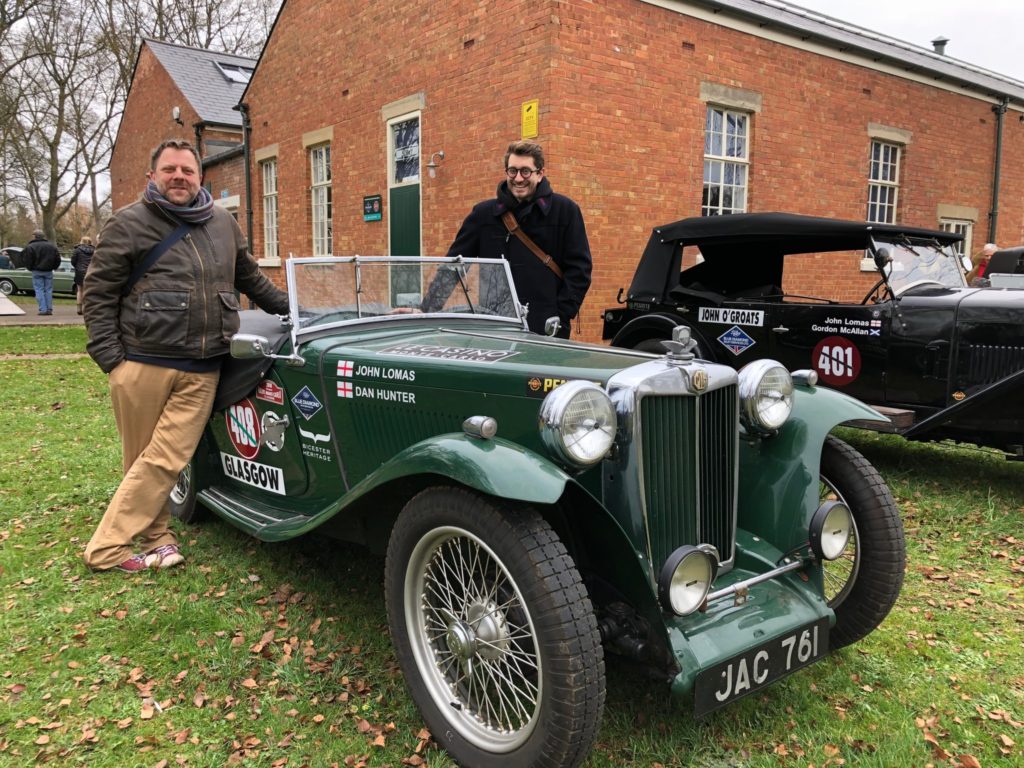 Car designer-turned-reverend Adam Gompertz and director of the National Transport Design Centre Craig Callum are joining the Blue Diamond Riley Specialists team, driving a 1949 MG TC from Glasgow to Monaco, to raise much-needed funds for OCD Action during this year's Monte Carlo Classique Rally (30th January to 3rd February).
Funds raised by Adam and Craig will enable OCD Action to help more people in 2019 with the mental health illness. Donations are welcomed here.
"OCD gets bandied around too much. It's not an insult, it's a real, life-altering condition.", said Adam Gompertz. "I feel, as men specifically, we don't talk about our problems, including that of our own mental health. Being a Reverend, I try and help as many people as possible, but opening it up to people outside of my parish and including my second passion – cars – is something I'm really trying to do in 2019 and beyond."
Rather than simply being tidy, or something we might jokingly say we all have, OCD is characterised by disturbing intrusive thoughts (obsessions) producing anxiety which are alleviated only by repetitive actions (compulsions). It can leave sufferers isolated, trapped in an endless cycle of checking and double checking, of being a prisoner to the obsessions and resulting compulsions. Adam himself has battled OCD at various times in his life.
With the mental health charity Mind reporting that one in four people will suffer some form of mental health problem, and that one in six people experience a common mental heath problem such as anxiety and depression each week[1], the need to be raising awareness of these conditions is so important.
Follow the progress Craig and the Reverend make from 30th January as they leave Glasgow and aim to be in Monaco on 3rdFebruary on Instagram, Facebook and Twitter – under #montyonthemonte.