V8 Register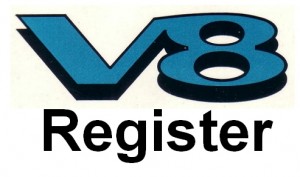 AN active group providing good quality information and support for MGV8 enthusiasts through a leading website with articles and news items which are interesting, lively and topical, along with over 800 useful workshop notes in two series for the MGBV8 and RV8 models, a bulletin board with good quality postings and advice on technical queries together with advice for enthusiasts thinking of getting an MGV8 including a buyers' helpline and top tips for new MGV8 enthusiasts.
More information on topics included in Safety Fast! monthly notes and articles
See a webpage with links to additional information on topics included in the monthly V8 Columns, periodic V8 Newsletters and standalone articles contributed by the V8 Register.
http://www.v8register.net/sf/more.htm
Costello MGBV8s
MGBGTV8 1973-76
MG RV8 1992-96
MGBV8 Conversions
MG ZT & ZT-T260V8
MG SV
V8 Register – MG Car Club
Kimber House, PO Box 251, Abingdon on Thames, Oxfordshire OX14 1FF
Contact: Victor Smith
Tel:  0208 392 9434
Email: victorsmith@v8register.net

Two workshop notes series
V8 Workshop Notes & RV8 Workshop Notes
Advice for enthusiasts thinking of getting an MGV8
See our model profiles and buying guides plus a useful 60 page guide on buying an MGV8, "So you want to buy an MGV8?". More
www.v8register.net/buyersguidelinks.htm
V8 Buyers' Helpline
See our panel of V8 enthusiasts with help and advice for enthusiasts thinking of getting an MGV8.
www.v8register.net/buyershelpline.htm
Top Tips for New MGV8s Enthusiasts
See our top tips for both the MGBGTV8 and MG RV8 models.
V8 Committee contacts
You can contact members of the current V8 Committee via the V8 website.
www.v8register.net/contacts.htm