New MG dealerships open in both the North and South of the UK as expansion continues.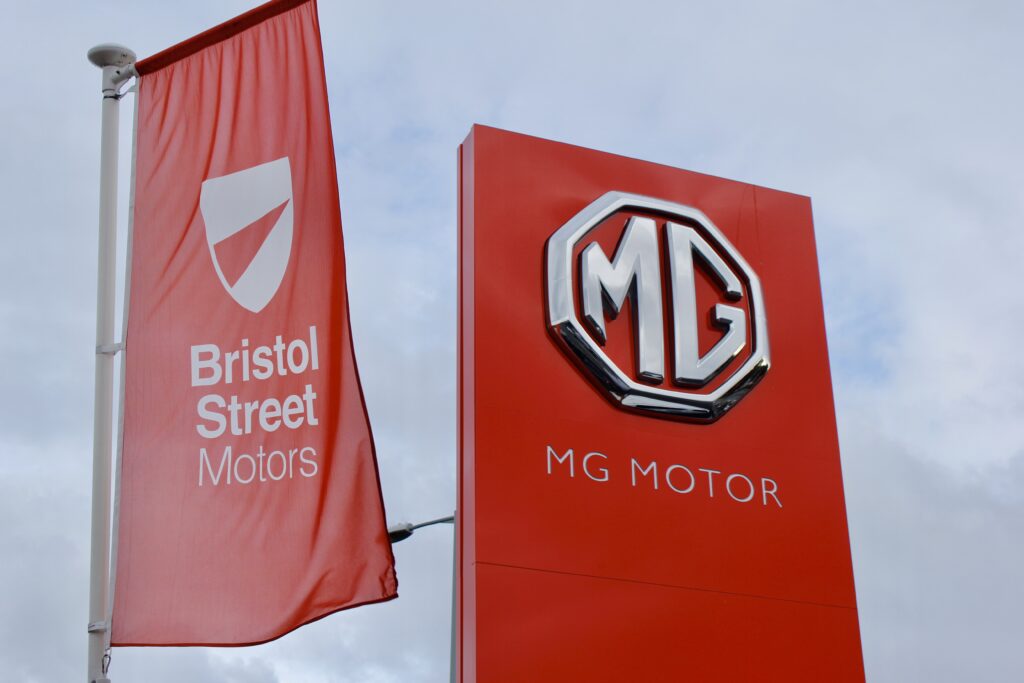 Bath MG is part of the HSH Motor Group, an independent and family-owned dealer group based in the South West of England.
The new dealership is located at an established site on the city's Prior Park Road and carries a range of new and used cars as well as offering on-site EV charging, servicing and after sales.
Warwick Humphries, HSH Motor Group's Managing Director, commented: "We are delighted to take on the Bath franchise for MG Motor UK. It's an iconic brand with an exciting range of hybrid and electric vehicles.
"We are excited to introduce the latest MG model range to Bath and the surrounding areas and look forward to welcoming both retail and aftersales customers to our new Bath MG dealership."
MG Motor Commercial Director, Guy Pigounakis, added: "Bath MG is yet another valuable and strategic addition to our dealer network and is being operated by a highly respected and well-established dealer group. Both the dealership and the local area have an ideal customer base to help us grow the MG brand strongly and sustainably over the coming years. We're delighted to welcome them into our network and look forward to an exciting and prosperous relationship as the MG brand continues to develop."
MG currently offers six models in the UK including three plug-in cars – the established MG ZS EV, the game-changing All New MG5 EV and MG HS Plug-in Hybrid, all backed up by MG's incredible 7-year warranty and nationwide dealer network.
Further North and one of the UK's best known dealer groups – Bristol Street – is opening its first MG franchise in Carlisle.
The company – part of Vertu Motors PLC – is adding MG to its portfolio in the north-west as it believes the brand offers a great opportunity to increase sales and EV penetration.
Bristol Street MG will be on the city's Kingstown Industrial Estate and will carry a range of new and used cars as well as offering on-site EV charging, servicing and aftersales.
The site will offer the full range of MG vehicles and will also provide specialist advice to Motability customers. MG becomes the 33rd manufacturer represented by Vertu Motors plc – the most of any dealer group in the UK.
Robert Forrester, chief executive of Bristol Street Motors, said: "I am delighted to announce the introduction of MG to our portfolio of manufacturers.
"MG is an iconic British motoring brand, famous for building sporty, exciting, and value-for-money cars which are always fun to drive. It is the fastest growing car brand in the UK and it's really exciting to open our first site in Carlisle.
"It will be our third franchise in the city, demonstrating our commitment to the North West and cementing our place as the dealer group representing the most brands."
MG Motor Commercial Director, Guy Pigounakis, added: "We are delighted to welcome Bristol Street into the MG family and the Carlisle location represents a great opportunity for us in the North West.
"Working with a group as high profile as this shows just how far and how quickly MG has grown in recent years and, with our rapidly growing EV portfolio in particular, we look forward to a long-lasting a fruitful relationship with the dealer group."