AmD MG6 breaks cover at Media Day
The new British Touring Car season was launched with a special Media Day at Donington park on 27th March, with the big news for MG enthusiasts the appearance of the two MG6 race cars completely rebuilt and resplendent in a striking new livery.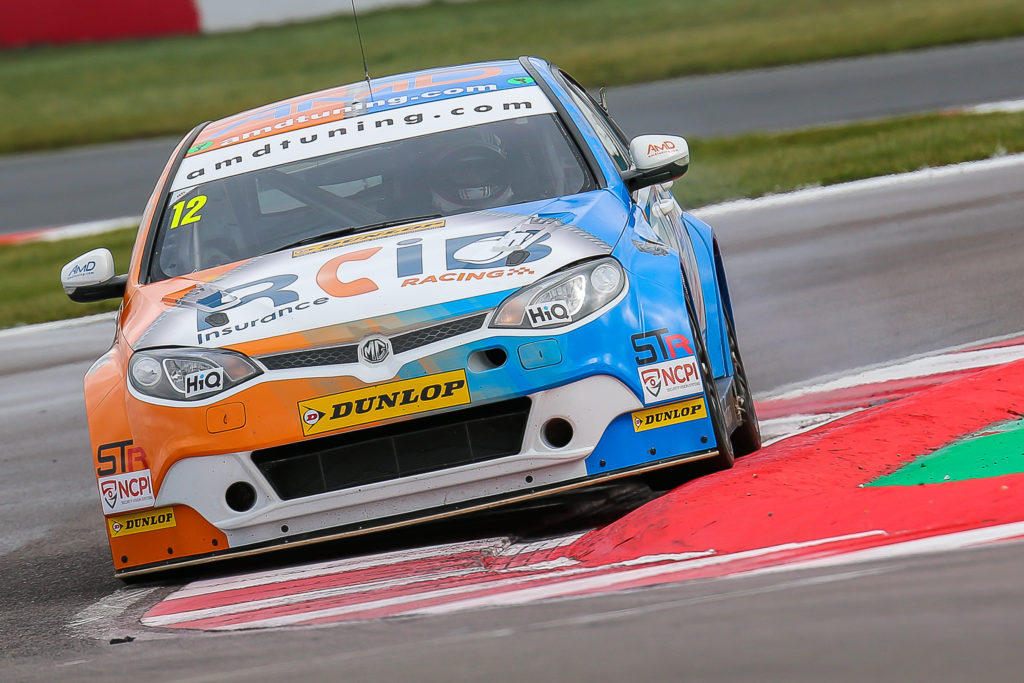 Photography by Aaron Lupton
Previously run by the 888 team, the cars are now prepared by the AmDtuning.com team and sponsored by AutoAid and RCIB Insurance. Two exciting drivers have been signed up in the shape of Tom Boardman, who served his apprenticeship in the BTCC and has been racing in the World Touring Car Championship in recent years, and Rory Butcher, who has competed in a range of different championship including the Porsche Cup.
The Championship will be visiting circuits around the country, so there will be ample opportunities for Club members to support the team. Once again three BTCC races will take place at each venue, with the full support programme provided at most meetings by Ginetta GT4s, Ginetta Juniors, the Porsche Cup, RACMSA Formula 4 single-seater racing cars and Renault Clios.
So, who will be the teams that MG need to beat? There is only one new car on the grid that hasn't been seen before – the Honda Civic Type R with Matt Neal and, newcomer Dan Cammish at the wheel. The Toyota representation is down to one car driven by the rapid Tom Ingram, while Volkswagen, the older model Hondas, Ford, Audi, Subaru, Vauxhall, Mercedes, Alfa Romeo and BMW will make up the rest of the grid.
Former MG6 drivers have turned up in other teams. Josh Cook will be driving a Power Maxed Vauxhall Astra, while Jack Goff will continue in a Honda. Also present after a year out will be Sam Tordoff in a Ford Focus
The first meeting is on the Brands Hatch Indy circuit on the 7th and 8th of April. For more information, see www.btcc.net