MG5 EV goes even further to offer value for money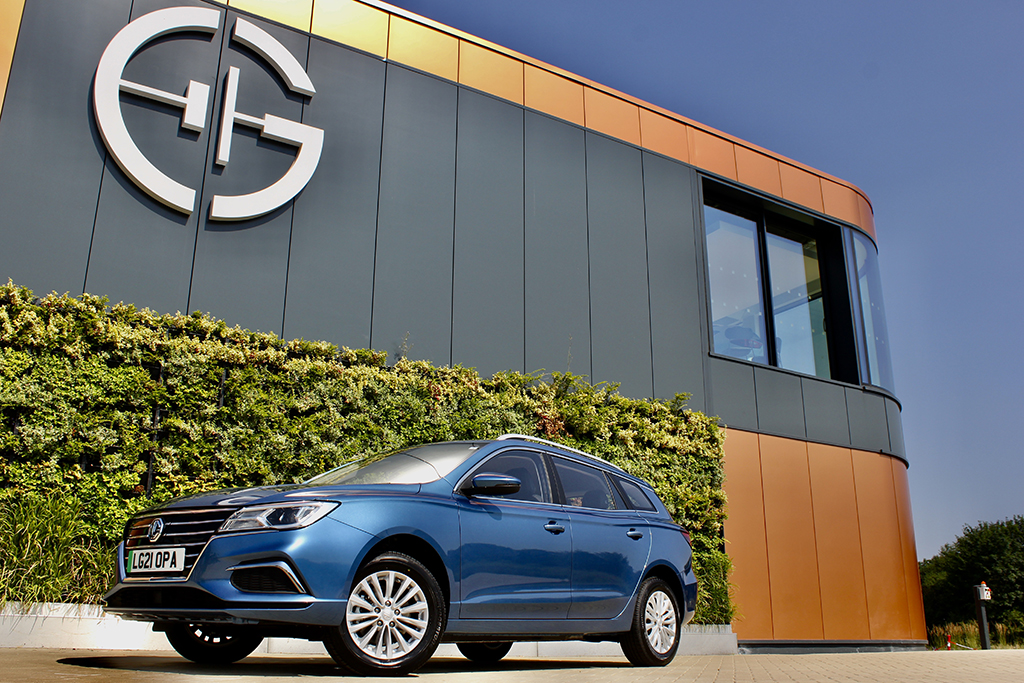 The MG5 EV is stretching its value for money even further with the introduction of a new longer-range model, which is on sale now.
With a 250-mile range from its 61.1kWh battery, the longer-range MG5 EV will take an 80% charge in just 61 minutes on a 50kW rapid charger or 40 minutes on a 100kW rapid charger. A 100% overnight fast charge takes approximately 9.5 hours on a domestic home charger supply.
The new model joins the already thriving MG5 EV model range, which made its debut in October 2020 as Europe's first EV estate car. The new longer-range model will continue to be sold for the time being alongside the standard car, which has an electric range of 214 miles.
The MG5 EV offers the flexibility and practicality of a capacious station wagon with great driving dynamics and absolutely no driving exhaust emissions. The new longer-range variant is the perfect addition to MG's rapidly expanding electric car portfolio, alongside MG ZS EV and the MG HS Plug-in Hybrid, which already account for a third of MG's total sales. The brand is now the fourth most popular EV brand in the UK and its EV model split is over four times the average in today's car market.
Like all MG models, the New MG5 EV Long Range comes with a 7 year/80,000-mile fully transferable warranty as standard. It is powered by a 115kW electric motor (equivalent to 156PS), giving acceleration of 0-60mph in 7.3 seconds, and developing 260Nm of torque.
With its new 61.1kWh lithium-Ion battery pack that can be charged up to 80% in just 40 minutes using a 100kW rapid charger, the longer-range MG5 EV has a WLTP approved combined range of 250 miles in normal day-to-day use. This rises to 334miles if the car is used solely for urban driving, as confirmed by the WLTP City driving cycle.
Also new on the long-range model is the addition of MG's MG Pilot Driver Assistance System. MG Pilot is a comprehensive suite of driver-assist technologies that complements the driver and gives added confidence on the road.
MG ZS EV was the first MG model to feature MG Pilot, with both the Excite and Exclusive versions including the technology as standard. MG Pilot offers a selection of warning and alert features to assist the driver, including Active Emergency Braking, Lane Keep Assist, Adaptive Cruise Control, Traffic Jam Assist, Intelligent High Beam Assist, and Intelligent Speed Limit Assist.
Prices for the longer-range MG5 EV start from just £26,495 after the Plug-In Car Grant (currently £2,500) and business users benefit from 1% Benefit-in-Kind tax (2021/22 tax year).
David Pugh, MG Motor Marketing Director, said: "With MG5 EV we've already proven that there's a huge demand for a sensibly priced all-electric station wagon and it has proven hugely popular with fleet and retail customers alike since its debut in autumn 2020.
"With the new longer-range model we're offering MG customers even greater value and flexibility from their EVs. With a full charge given a WLTP-approved range of 250 miles and the ability to be rapid charged to 80% in as little as 40 minutes, the MG5 EV is a car that really can bring electric motoring to the masses, and it has played a big part in MG's rapid charge ahead as one of the leaders in the UK EV market."