MG5 EV cleans up for value in Electrifying honours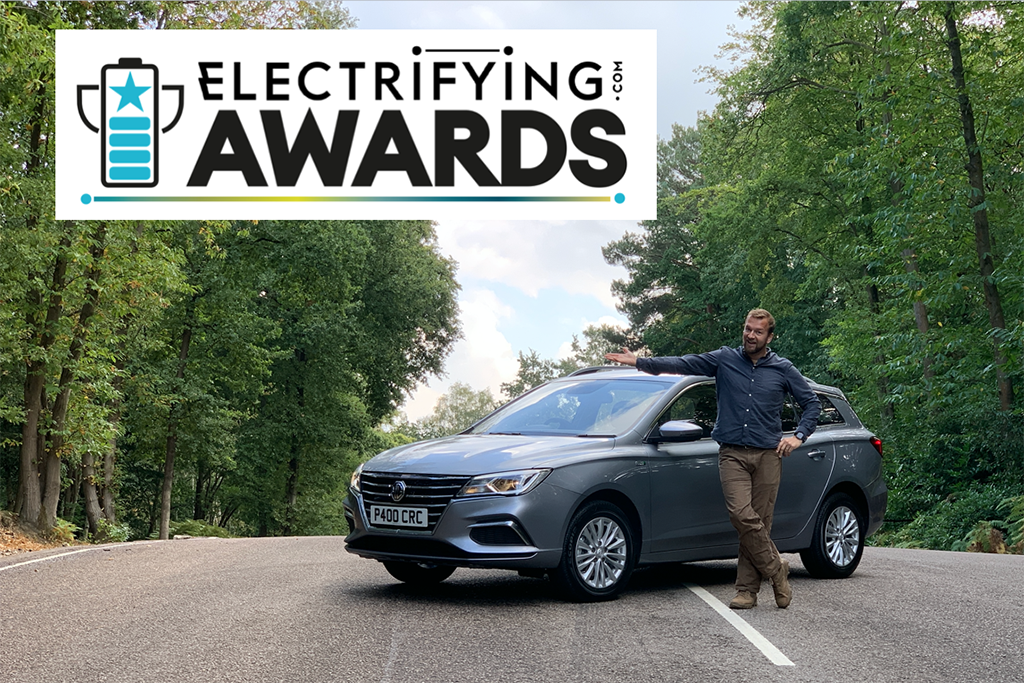 The All New MG5 EV has won a second major honour, having been named as Best Value EV in the inaugural Electrifying.com awards.
The all-electric estate car, which has a 214 mile range and is available from just £25,095 on-the-road (including OZEV grant funding) added the award to its trophy cabinet having already been named Best Value EV 2020 in December by WhichEV.
The Electrifying.com awards come a year after the launch of the electric car advice and review site and are being given to an electric car, innovation or development which its expert judges believe represents a significant achievement in the field.
The judging panel represents the most experienced and knowledgeable team of electric car reviewers in the business. Electrifying.com's founder and CEO Ginny Buckley has been testing cars for 25 years. She's a juror and advisor for the World Car of the Year Awards and reports on transport and consumer related issues for the ITV1 flagship current affairs programme Tonight.
She said: "In a world which seems obsessed by SUVs my love of an estate car is well documented and the MG5 EV is a brilliant example of one. It's a great car for family and business drivers who want space, value and a great warranty."
Tom 'Wookie' Ford also has more than two decades of experience driving and testing cars. He's the Associate Editor of TopGear Magazine and has previously presented several motoring TV programs for Channel 5, BBC America and Dave.
Tom added: "Consumers asked the question, MG provided the answer. If you want a reasonably-priced, pure electric small estate car, then the MG5 EV is the solution. Honest, yet surprisingly well-equipped, the MG5 EV isn't space-age or complicated – just a very good car for people who need a vehicle that copes with real life. And you can't ask for more than that."
The rest of the judging panel comprises Formula E anchor Nicki Shields, experienced motoring journalists Tom Barnard and Mike Askew and tech expert Tomi Adebayo, aka GadgetBoy.
The news comes on the back of MG seeing its sales increase by 50.8% so far in 2021, with 8,307 cars registered so far in 2021 making it the fastest-growing of the UK's top 30 car manufacturers.
Of particular note, MG saw unprecedented demand for its EV and Plug-in models, which accounted for over a third of sales in April.
MG's Marketing Director, David Pugh, said: "It's quite clear that MG is a brand fast becoming synonymous with great value, great quality and great to drive electric cars and this latest award, judged by some of the most credible names in the industry, underlines that. It's an absolute honour for MG5 EV to have won its second award and is great news for our customers, employees and dealers."