MG unveil first images of new electric estate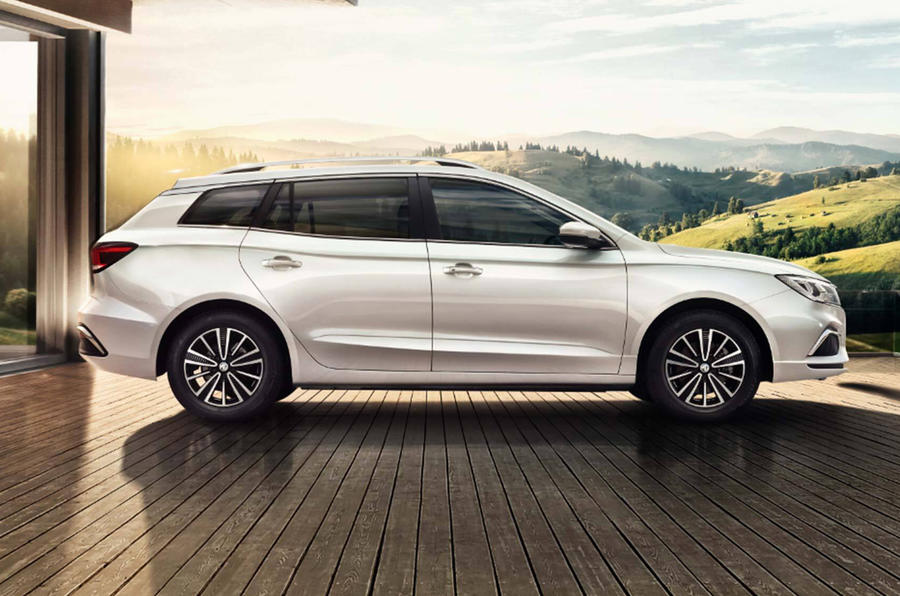 MG Motor UK has unveiled the first images of the MG5 EV, the all new electric estate model heading to the UK market later this year.
The MG5 EV is expected to be an updated and revised version of the China-market Roewe Ei5. On sale since 2018, the Roewe Ei5 uses a 52.5kWh battery pack and a 114bhp electric motor for a claimed NEDC range of 261 miles, with a top speed of 93mph. The MG version of the car offers 214 miles of electric range from a single charge on the WLTP combined cycle.
Full details and specs for the model range have yet to be confirmed, but the MG5 EV is likely to feature similar levels of kit to the ZS and HS, such as the MG Pilot range of safety features.
As the latest addition to MG's expanding range, the MG5 EV will sit alongside the affordable MG ZS EV. When the MG5 EV arrives in the UK, it will be the first electric estate of its type on sale.
Daniel Gregorious, Head of Sales & Marketing at MG previously told Autocar: "It's exciting because it'll be our first model that's truly unique in the market. We expect success but it'll be fascinating to see how it plays with fleet and business customers."
MG is inviting customers to register their interest now on their website and the company is looking to begin deliveries to customers in the fourth quarter of 2020.