MG TB wins second major pre-war event of 2017
An MG TB driven by Paul Crosby and Ali Proctor has won its second big event of the year, scooping the HERO-1000 Mile Trial after winning the ninth Flying Scotsman earlier on in the year.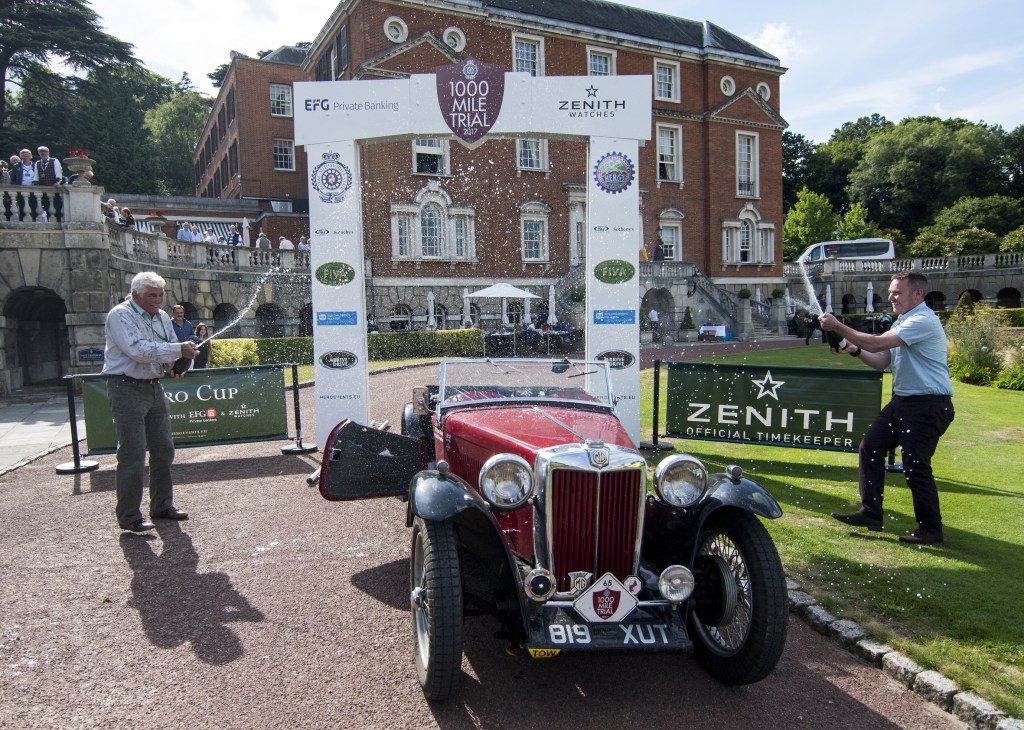 Finishing at Royal Automobile Club's Woodcote Park headquarters in Epsom, the five-day event fielded a capacity 60 pre-war cars competing in a selection of special tests and regularity sections with the route going as far north as the Peak District.
The event was based on the original 1000-Mile Trial from 1900 which started in London and went through Bristol, Birmingham, Manchester, Newcastle, Leeds, Sheffield, and Nottingham before heading back to London. The event's main purpose back then was to give people in England their first opportunity of seeing a motor car.
"It's been an amazing event," Crosby told Autosport.
"We didn't actually lead the event until the final morning. We made some errors that were bigger than we would have liked, but other people made similar errors."
Paul's claim to fame isn't his recent victories but rubbing shoulders with some of motorsport's elite throughout his career as an engineer.
"I ran people like Nigel Mansell and Mike Thackwell at March Engineering and then started my own business called Crosby Composites," he said.
"My first love was always cars and how they work and I did some freelance engineering for Dave Price and Eddie Jordan. So I ran Martin Donnelly and Jean Alesi in F3000, then David Coulthard and Gil de Ferran."
For a full event report, you can click here to be redirected to the HERO Events website.
---