MG Motor enjoys triple win at What Car? Awards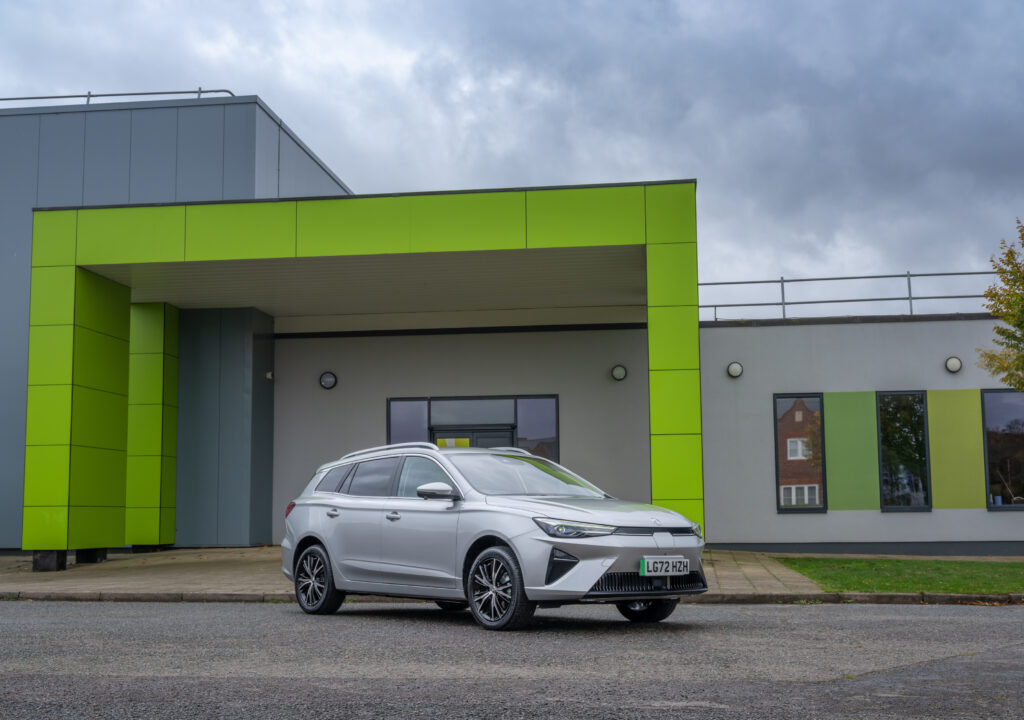 MG Motor UK is celebrating a triple win at the What Car? Electric Car Awards 2023, with two of its most popular all-electric models winning their respective categories at the prestigious ceremony.
The MG4 EV has been named as What Car? magazine's 'Best Electric Family Car' of the year, with judges recognising it for offering incredible value for money alongside market-leading range, technology and equipment levels.
"It's often said that you get what you pay for, but it appears no one told MG," said the What Car? Electric Car Awards judging panel.
"Despite undercutting rival electric family cars by thousands, the MG4 EV doesn't compromise on range, charging speed, comfort, standard equipment – or anything else, for that matter. It's not just a great buy for the money, but a great buy full stop."
The MG4 EV has now secured 28 award wins since debut last year, including an impressive eight overall 'Car of the Year' titles.
The MG5 EV, one of the only all-electric estate cars on the market, scooped 'Best Electric Estate Car' and 'Best Used Electric Estate Car' – proving that examples of the popular MG5 EV continue to offer drivers terrific value long after leaving the showroom.
"The MG5 is an excellent halfway house between electric SUVs and small electric hatchbacks, offering the practicality of the former while being barely any more expensive than the latter," the judging panel commented. "What's more, its range is competitive, and it rides more smoothly than plenty of models that cost far more."
For more information about MG or to find your nearest dealer, visit www.mg.co.uk – Don't forget that all MG Car Club members can use our Affinity scheme for money off a new MG. Find out more here.