MG indulges in a bit of 'give and take' to help car buyers make the change to EV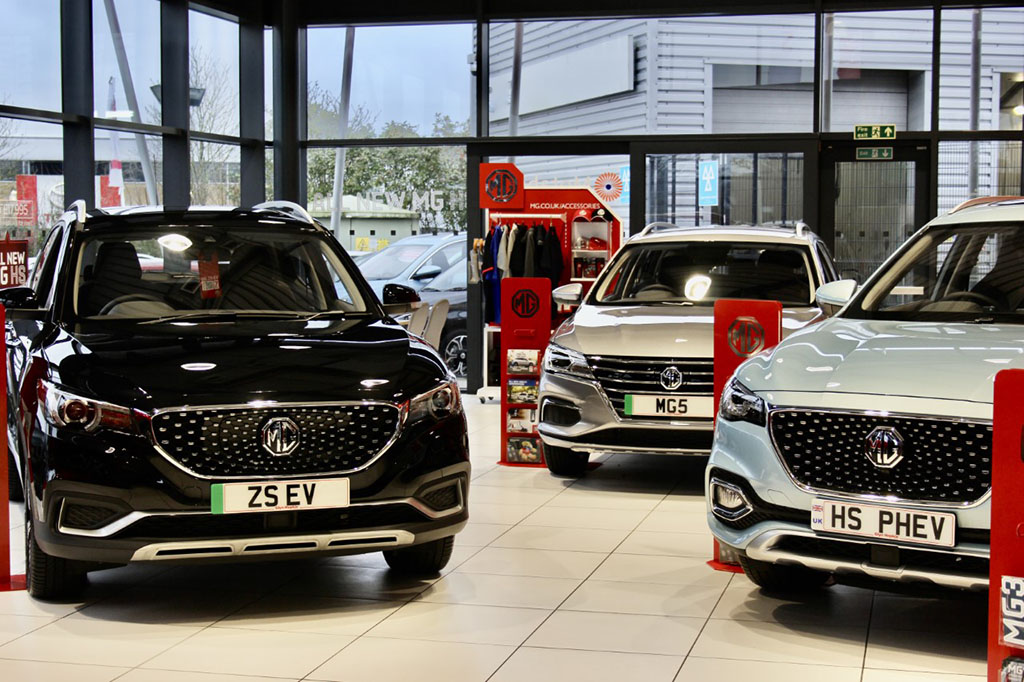 Customers trading in a petrol or diesel car will be given an extra £750 towards their new electric purchase in May via participating MG dealerships.
The £750 contribution towards any new MG ZS EV, MG5 EV or MG HS Plug-in Hybrid applies to retail buyers who are making the switch from petrol or diesel to plug-in motoring and is in addition to any other retail or finance offer, as well as the part-exchange price offered by the dealer.
Simply place an order for a new electrified MG for delivery this month and the extra £750 discount will be applied to the deal.
MG's Commercial Director, Guy Pigounakis, said: "In order to make the switch to electric as simple as possible for those considering a plug-in car as their next purchase, MG is committed to giving customers an extra £750 incentive while taking away their old petrol or diesel car without any detriment to its trade-in value.
"We want as many customers as possible to join the electric revolution by making EV and plug-in hybrid models as affordable as possible, offering excellent specifications, terrific value, great driver appeal and an impressive battery-powered range across the line-up."
To find your local dealer, or to discover the high-tech, value-for-money range of cars on offer, please visit MG's website.