MG beats 2019 already as UK'S fastest-growing car brand hits record volume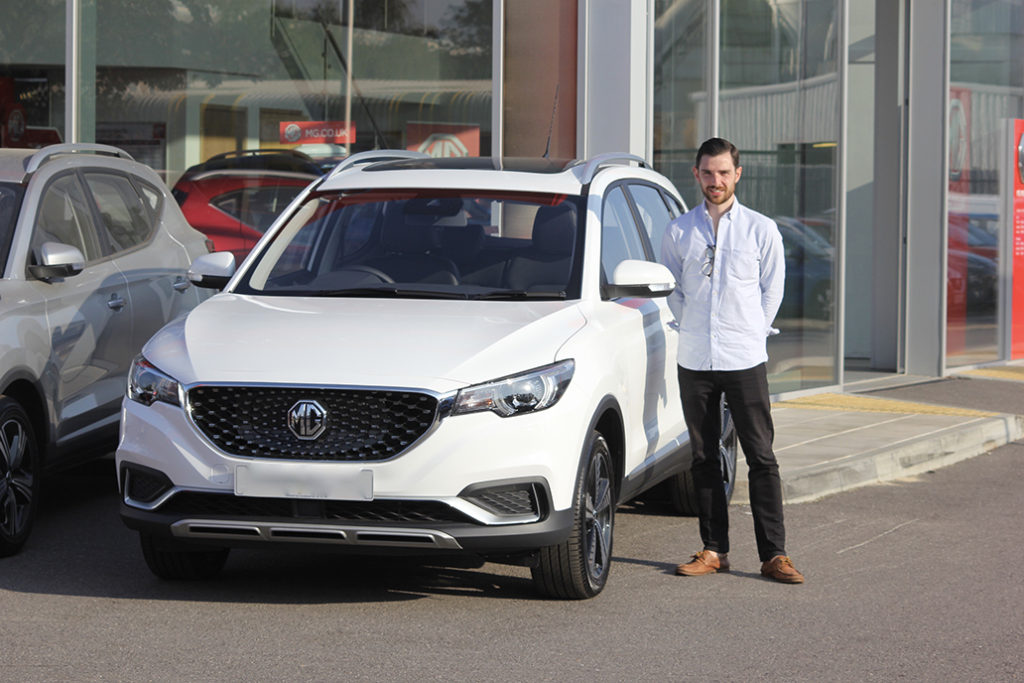 MG has beaten its 2019 sales targets already as the UK's fastest-growing car brand continues to buck industry trends and also grow its presence in the EV market.
Car number 13,076 to be registered in 2020 was an MG ZS EV, sold by Richmond Motor Group in Guildford, Surrey, which took on an MG franchise earlier this year. It was bought by 30-year old Luke Walker from Putney, London, who previously owned an Audi A3.
"My wife and I are expecting our first child so we need a car that is both family friendly and inexpensive to buy and run," said Luke. "I'd already decided on an electric car as it makes so much sense when you live in Greater London, but when I looked into it in detail there really was only one choice. The ZS was bigger, more stylish and better value than anything else in its price bracket and is perfect for our needs."
The thriving MG ZS EV and All New MG5 EV and MG HS Plug-in are expected to help MG to reach a tipping point in 2021 with plug-in cars accounting for over 50% of MG Motor UK's total sales as it establishes itself as the go-to brand for mainstream, affordable electric cars.
Indeed, the sales record occurred less than a week after MG announced its new MG5 EV and HS Plug-in models, which now give it a choice of three electrified models.
Daniel Gregorious, MG's Head of Sales & Marketing, said: "Our incredible value, 7 year warranty and great range of cars have really captured the imagination of Britain's car buying public and have also helped us strategically grow our dealer network, which will comprise over 120 sites before the end of the year.
"Working together with our dealers, we've achieved incredible growth against a backdrop of a hugely challenging market and we're immensely proud of that. The next step in our Momentum and Growth midterm plan is to become the go-to mainstream brand for affordable electric cars and the ZS EV was very much the pioneer of this as our electrified range continues to grow.
"We're delighted that Luke chose MG and wish him and his family every happiness with their new car."
At the end of August 2020, MG's registrations were up 32.5% year-on-year in a market that was down 39.7%, an unprecedented achievement given that dealerships were closed for three months at the peak of the coronavirus pandemic.
MG currently has a network of 118 dealers with further expansion planned before the end of 2020.