Largest ever MG shipment arrives in the UK – and two-thirds are EVs!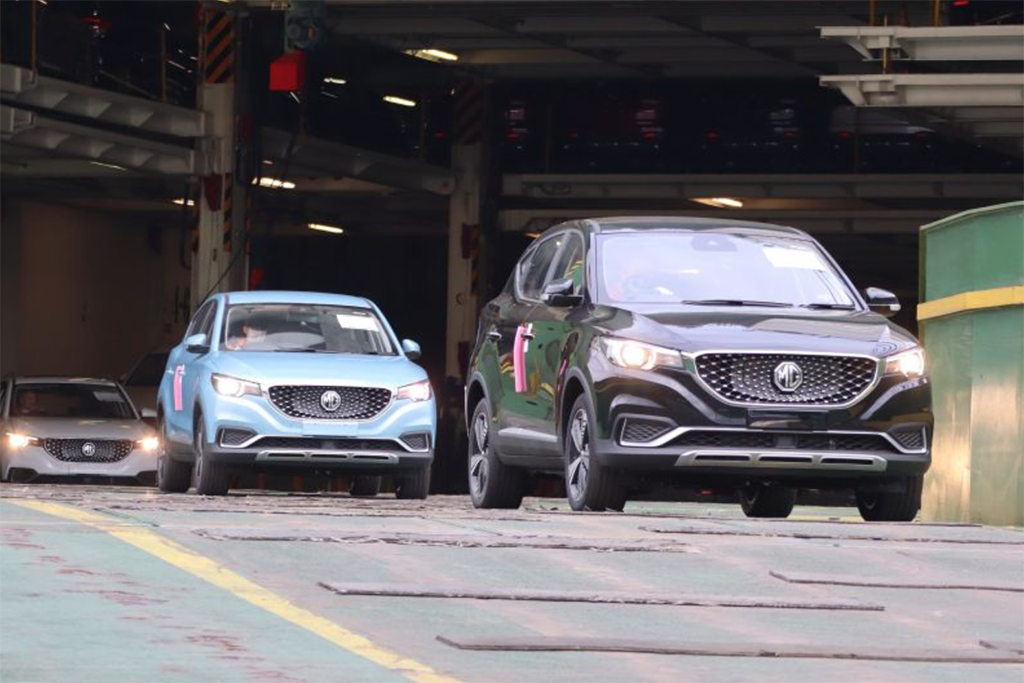 The UK's fastest-growing car brand has underlined its incredible momentum and commitment to electrification with its largest ever shipment of new models into the UK.
Perhaps even more significant than the total of 2,031 vehicles arriving in Portbury Docks, Bristol, is that two-thirds of the MGs on board the vessel are electrified variants, made up of the company's best-selling MG ZS EV, the New MG5 EV and MG HS Plug-in models, as the company gears up for its 2021 tipping point – the year in which it believes its EV volumes will match its petrol sales for the first time.
Daniel Gregorious, MG's Head of Sales & Marketing, said: "Not only is it hugely significant that we have brought our biggest ever shipment of cars into the UK to meet burgeoning demand, but it is incredible that two-thirds of those vehicles on board the ship had an electrified drivetrain.
"It clearly demonstrates how customer acceptance and demand for EVs has grown and more importantly how MG's commitment to making EVs affordable for everyone is resonating with the car-buying public.
"We have said before that 2021 will be our EV tipping point, where at least half of the cars we sell in the UK will be electrified. The demand for our EV models has been astonishing, especially as the ZS EV is the only one that is firmly established in the marketplace. As All New MG5 EV and MG HS Plug-in start to gain market traction with fleet and retail customers alike, it's a trend that's only going to go one way."
MG's incredible value, 7 year warranty and great range of cars have really captured the imagination of Britain's car buying public and have helped it strategically grow both its sales and its dealer network, which will comprise over 120 sites before the end of the year.
At the end of September 2020, MG's registrations were up 52.1% year-on-year after its best-ever sales month, which beat September 2019 by an astonishing 169% and helped the historic brand achieve a solid market share of over 1%.
MG currently has a network of 112 dealers with further expansion planned before the end of 2020.