GS comes out tops Down Under
Australasia's independent authority on vehicle safety, ANCAP, has today awarded the first 5 star ANCAP safety rating to a Chinese vehicle with the MG GS rising to meet the top safety threshold.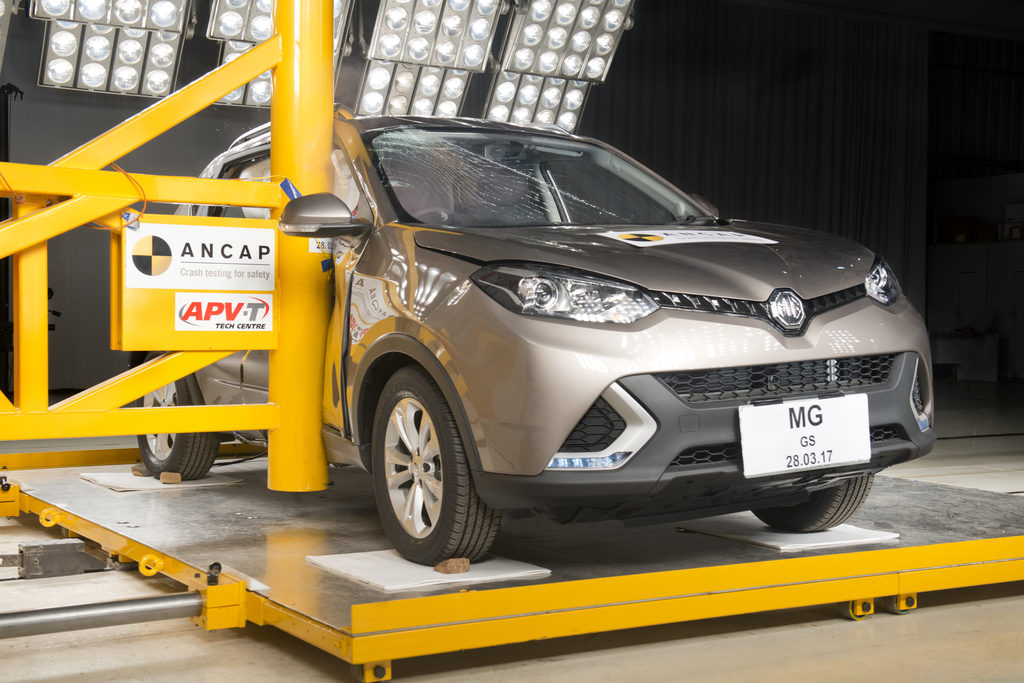 The medium-sized SUV increases its ANCAP safety rating from 4 stars to 5 stars following a specification upgrade and strong performance in the pole test.
"We initially assessed this model earlier this year and saw that while structurally it offered sound levels of occupant protection, its safety specification did not meet what is now expected as a minimum for a 5 star car," said ANCAP Chief Executive Officer, Mr James Goodwin.
"MG must be commended for upgrading this model and this achievement raises the bar for other similar brands entering the very competitive Australian new vehicle fleet," Mr Goodwin said.
The 5 star ANCAP safety rating applies to all MG GS models built from August 2017 and on sale from October 2017. The MG GS is produced by SAIC Motor and distributed locally by MG Motor Australia.