Football star takes delivery of new electric MG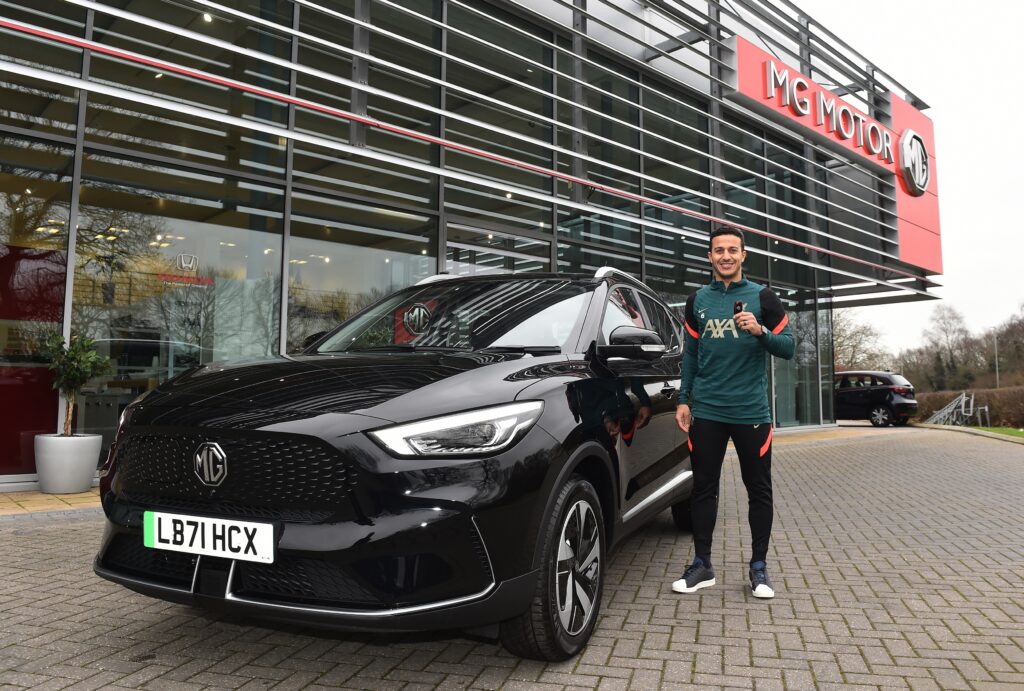 Liverpool FC's star midfielder, Thiago Alcântara, has taken delivery of a brand new MG ZS EV Trophy Long Range – and doesn't he look pleased with it!
The Spanish international is more used to charging through the opposition defence than he is charging an electric car, but he is looking forward to emissions-free motoring.
Thiago said: "I really wanted to try an EV and it was the perfect chance to do it alongside our partner MG. I think it is important to be aware as a society of sustainable driving to preserve our planet. With the ZS EV, I've found versatility and comfort for every day."
The ZS EV is an ideal choice for Thiago, who is a father-of-two, as it gives him lots of space for all that necessary family cargo plus, it has zero exhaust emissions!
Thiago collected his new MG from one of MG's newest dealerships, the Holdcroft Cheshire Oaks site near Ellesmere Port, which opened in 2021.
Franchise Director Kevin Williams said: "It was an absolute delight to welcome Thiago to our dealership to collect his new MG. He was a lovely guy, and we wish him every enjoyment and happiness with his new car, as well as his football career."
We very much hope that Thiago Alcântara enjoys his MG and comes and join us here in the MG Car Club to enjoy the camaraderie that MG ownership brings! Football coaching at MGLive! anyone?