Welcome to the MG Car Club's events page. Shown below are the events being staged by the MG Car Club's Centres, Registers & Branches throughout the year.
Here you will find information about hundreds of MG related events that take place throughout the course of the year. We don't just stop at UK-based events though, listed below are key international dates that are being staged.
Alongside all of the below are Pub Meets (Natters). These take place up and down the country on a monthly basis and the full listing can be found here.
Whilst we make every effort to ensure details are correct at the time of going to press please check with the organisers before embarking on a long journey. 
If your event is missing from the list below then please tell us about it by emailing office@mgcc.co.uk
For more regional events, please visit our Centre websites – CLICK HERE
For more model specific events, please visit our Register websites – CLICK HERE

MGB60
September 25
£10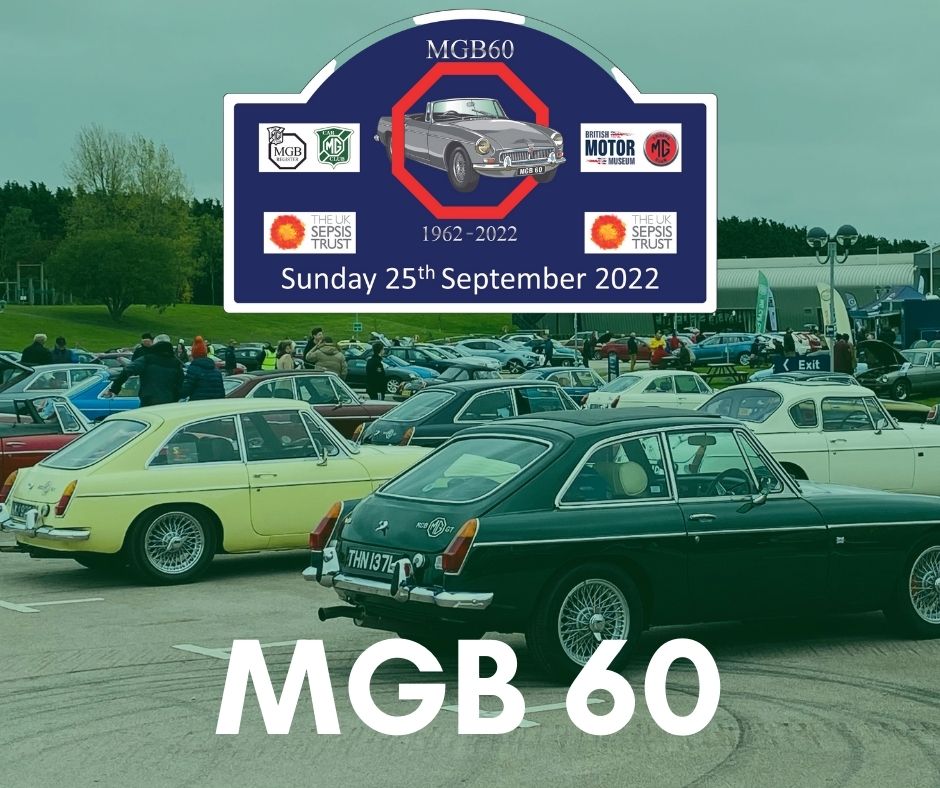 Celebrate the 60th anniversary of the MGB in this special event at the British Motor Museum.
When the MGB started to roll out of showrooms in 1962, it would go on to become one of MGs best-loved models and an icon of the British sports-car.
More than half a million rolled out of the Abingdon factory during two decades of production which means this is one of the most popular cars in British motoring history.
Fast-forward to 2022 and the MG Car Club's MGB Register are going all out to celebrate sixty years of the brilliant 'B' with an extravaganza to be held at the British Motor Museum, Gaydon on 25th September 2022.
Your tickets include entry to the Museum and Collections Centre; home to the world's largest collection of historic British cars. Inside the museum, you'll find some milestone moments from MG history such as the 1925 'Old Number One' which was the inspiration for the beginnings of the MG sports car. They also have on display, a special cross sectioned MGB GT, to show you the inner workings and design – a good opportunity to see how it all screws together!
Get your tickets here: https://www.britishmotormuseum.co.uk/whats-on/mgb-60th-anniversary#bookings
Read more information here: www.mgb60.com
Plus, if you missed out on the priority parking rally plates, don't worry you can buy your commemorative anniversary plate to where proudly on your MGB all-year from here:  https://mgb60.ace-online.co.uk/catalogue