BTCC boys endure tough debut weekend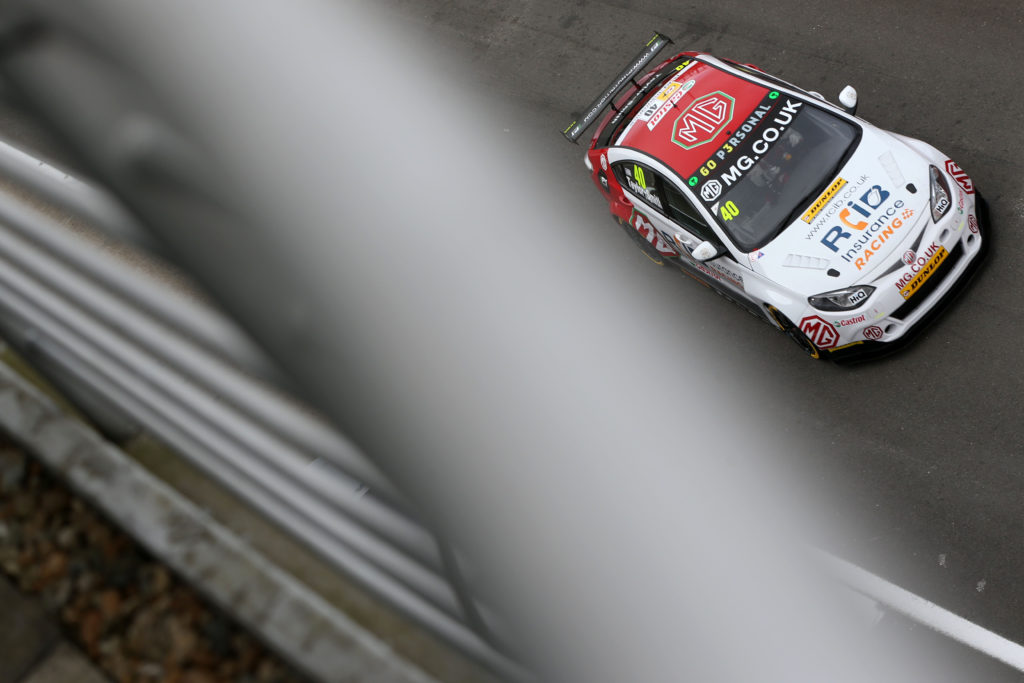 It was a tough weekend for the MG RCIB Insurance Racing team in the opening rounds of the Dunlop MSA British Touring Car Championship (BTCC) at Brands Hatch.
After being left frustrated by rain and red flags in Saturday's qualifying, the debut pair of Árón Taylor-Smith and Daniel Lloyd had no better luck in Sunday's three races.
In the eagerly anticipated return of BTCC, there was no shortage of drama right from the off. It took just seconds to see the first incident of the day as Colin Turkington and Matt Neal collided off the line. Both MGs made good starts with Taylor-Smith gaining three and Lloyd six places on the first lap.
Plucky performances from both drivers saw them gain positions steadily throughout. Irishman, Taylor-Smith, saw the chequered flag in 14th place while Lloyd, who was running in 16th, got bumped on the final lap with the resulting damage seeing him limp across the line in 23rd.
Tom Ingram, from second on the grid won the race to take an early championship lead.
No sooner than race two was underway, it was halted. Jason Plato was involved in an accident off the line which saw him drive into the barriers and fortunately unharmed. Once the race was restarted it was more frustration for both drivers.
Lloyd was forced back into the pits on lap 11 after being turned sideways under contact. The damage wasn't critical and he rejoined a lap down in 27th, eventually crossing the line in 24th. Back-to-back champion, Gordon Shedden took the victory.
Taylor-Smith lost ground after a safety car period but eventually recovered to finish 24th.
Both drivers again showed character in race three as they battled on the soft tyres to finish the day in 12th and 15th. Andrew Jordan held on to take the chequered flag.
The BTCC moves to the midlands in two week's time for the Donington Park rounds.