BTCC 2017 is go!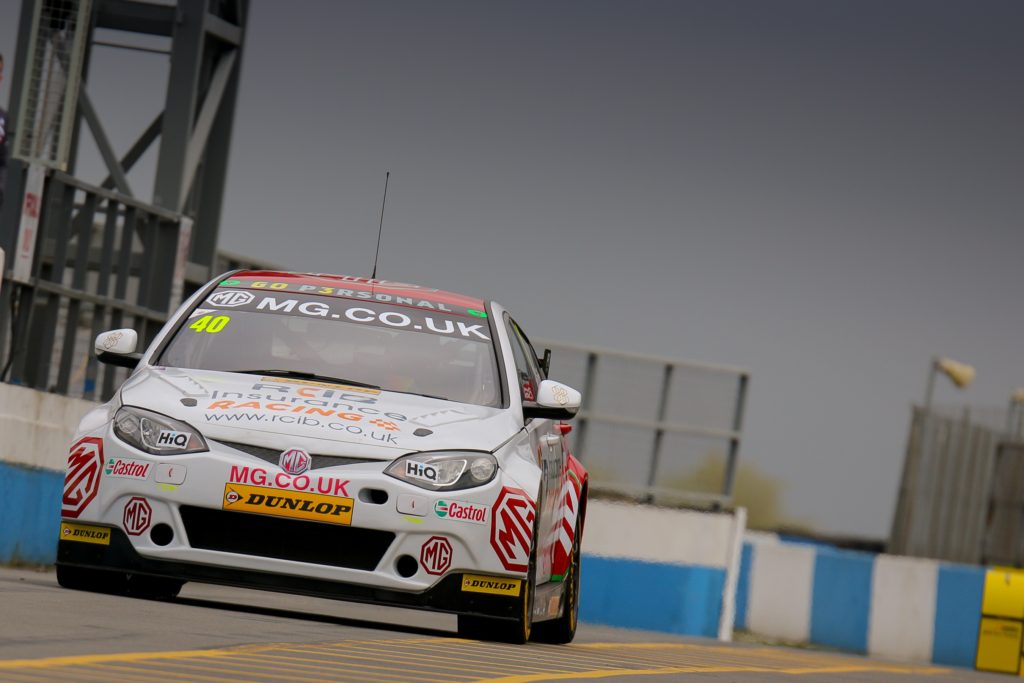 The BTCC drivers, teams, and suppliers assembled at Donington Park Circuit on March 16th to reveal their plans for the 2017 season. Some information had been announced since the start of the year, but many liveries, sponsors and technical changes were still to be confirmed.
Donington Park is under new management with MSV having taken a twenty-one-year lease. Changes and improvements are promised, but the challenging circuit will be retained. The most obvious event visible on arrival was the re-surfacing of the paddock.
The building blocks of the Dunlop MSA British Touring Car Championship remain unchanged for 2017. Dunlop, as the title sponsor, will continue to supply all the tyres, but the "standard" tyre is wider and made of a new compound rubber. There will again be a special tyre for Thruxton and an "option" tyre at every other meeting which must be used in one of the three races. At some circuits, this will be softer, and at others, harder than the 'standard'.
The ITV contract is in place with live coverage continuing on ITV4. This will include coverage of all the support races.
On the technical side, all the cars which use the spec 'TOCA' engine have a completely new power unit for 2017 based on a GM design. The cars will now be required to use the RML subframes and suspension components. The combination of old and new parts used in the MG6s in 2016 being no longer permitted.
All MG enthusiasts will be pleased to hear that the 888 MG6s will again be taking up their allocated championship places in 2017. Ashley Sutton has moved to the Subaru team to pilot a Levorg and Josh Cook will be seen behind the wheel of a Ford Focus. This means that MG welcome two new drivers in Aron Taylor-Smith and Daniel Lloyd. Aron has a long history of success and race wins in the BTCC and Daniel has a point to prove having performed with distinction in a limited campaign in a Honda in 2016.
Elsewhere there are many more changes. Former MG driver Andrew Jordan has moved from Ford to BMW as part of a three-car official manufacturers team alongside Colin Turkington and Rob Collard. Jason Plato and James Cole remain with Subaru. A new two car team of Vauxhall Astras will feature Tom Chilton's return to the BTCC alongside Senna Proctor. Matt Jackson continues with the Ford Focus and Tom Ingram stays with the Toyota which has been highly modified. The most stable teams are the Halfords Yuasa Honda Team with Gordon Shedden and Matt Neal again driving and the Ciceley Motorsport Team retaining Adam Morgan and Aiden Moffat driving a Mercedes-Benz A-Class.
Jack Goff, another former MG driver has moved from BMW to one of the Hondas being run by Eurotech Racing with Jeff Smith as teammate using a TOCA engine. An absentee will be Sam Tordoff who has decided to move away from saloon car to GT racing. There will also be two car teams of Audi A3s and Chevrolet Cruzes with Team Hard running three of the VWs. The final slots on the thirty-one car grid will be occupied by additional Ford Focus and Toyota cars.
There are visits to all the traditional circuits starting with the short tight Brands Hatch Club Circuit on April 2nd. This is followed by Donington Park, Thruxton, Oulton Park and Croft. There is then a mid-season break with Snetterton, Knockhill, Rockingham, Silverstone and Brands Hatch GP following into the Autumn.
Words by Paul Goodman. Photo by Aaron Lupton.
---