Box-fresh MG Metro Turbo up for auction
A 1984 MG Metro Turbo with just 7,300 miles on the clock is up for grabs in Silverstone Auctions forthcoming auction at this year's Race Retro Show.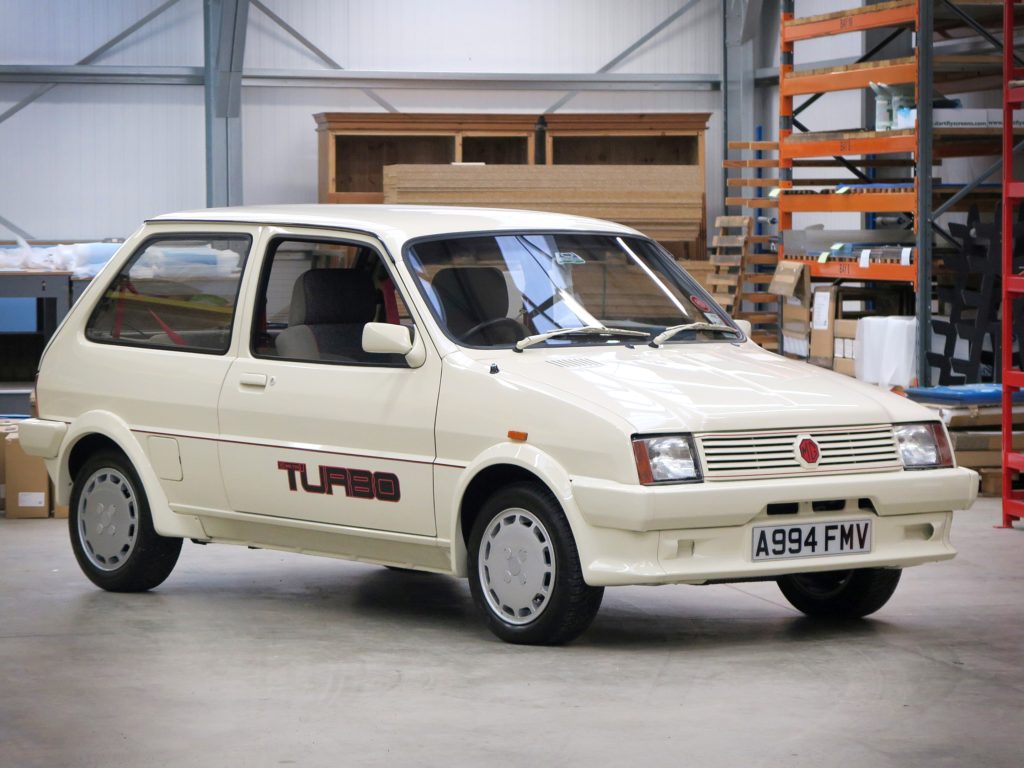 It was ordered new by its first owner Mr. H.W Lamont, who kept it for thirty years, and was a special factory order that included colour-coded bodywork, mainly to the lower half, a look that obviously impressed somebody as it subsequently became standard on the MKII in early 1985. The factory also painted the wiper arms, mirrors, and grille. Lex Mead, the supplying dealer, were so impressed that they persuaded Mr. Lamont to delay collecting the car and the Turbo remained displayed in their showroom for quite some time attracting much admiration and, we would guess, a few orders. Remaining in fabulous condition, the car was awarded first prize in a couple of car-club Concours d'Elegance events in 2000 and 2001 before being professionally stored. Its equally proud second owner continued to cherish the car for another two years.
The history file is absolutely complete including full service details with all the MOT Certificates substantiating the indicated 7,317 miles. It's complete with all documentation and even its original unused wheels and tyres as the owner wanted to ensure its total originality. The original Dunlops are as new with the little mould flashes still sticking out.
Silverstone Auctions are estimating the Metro at between £16,000 and £20,000. The sale will be held at the Race Retro show, at Stoneleigh on 24th February. Viewings will be offered from 9am to 3pm, with the sale beginning at 3pm. For more info, visit Silverstone Auctions' website here.