£25,000 restored MGB torched by vandals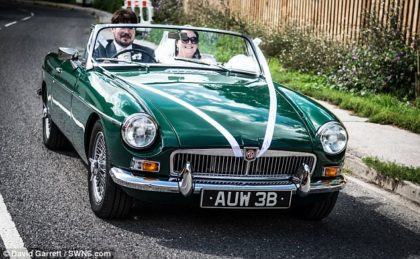 A 1964 MGB that had £25,000 worth of restoration work invested into it has been destroyed by arsonists in Cambridge.
The car has huge sentimental value to owner Charles Thomson as it was the only possession he inherited from his father when he passed away back in 1997. The MGB was used for Charles and his wife Elizabeth Thomson's wedding back in 2015 and is completely irreplaceable.
Charles never met his father after he parted with his mother when he was just a baby. Despite the car being insured, the pair believes the payout will not be enough to cover the restoration costs. They're hoping the chassis and engine can be salvaged though, and have set up a 'Go Fund Me' page for anyone willing to contribute towards the recovery costs.
Elizabeth Thomson told the Daily Mail: "When we got the call, we assumed the whole block of garages had been set on fire. When we got there and saw it was just ours, and then saw the damage to the car, it was heartbreaking.
"We just don't understand why someone would want to do this, what have they gained from it?"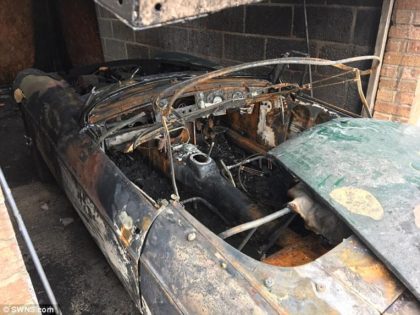 The MG Car Club was disheartened to hear the news and it was a story that shocked Club General Manager Adam Sloman.
He said: "The MG Car Club is saddened to hear about the news surrounding Charles Thomson's 1964 MGB. The story has touched us here at Kimber House and we're offering our full support. We'd love to speak to Charles – if there's anything we can do to help, we will.
"This is a story very close to my heart as my late father left his 1973 MGB GT to me, and I would be devastated if something happened to it."
For more information about the story, you can read the full article on the Daily Mail website. To make a donation towards the restoration, you can visit Charles and Elizabeth's Go Fund Me page.
---