MGA to star in new Car SOS episode
The new series of Car SOS will premiere on the National Geographic channel tonight (8th March) at 8pm, and the first episode will cover the restoration of a 1959 MGA Roadster.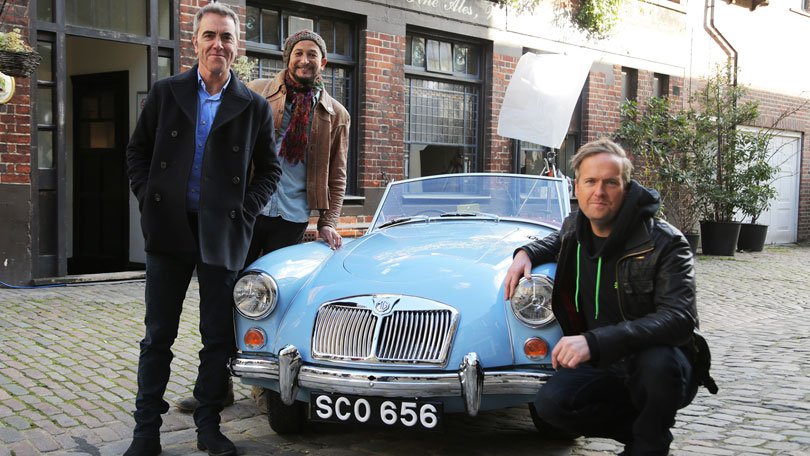 The car is owned by Northern Irishman, Billy Rodgers, who had planned to restore the car with his son, John. However, John and his newlywed wife Lynette were tragically killed on their honeymoon in South Africa, and the car sat disassembled in a barn for decades.
The episode sees presenters Tim Shaw and Fuzz Townshend joined by  actor  James Nesbitt making a guest appearance. The Cold Feet put the wheels in motion for the rebuild after he was contacted by Billy's brother, Ian, who works for James' facilities company. Apparently the car was so far gone that it could not be done within the show's normal timescale and budget, but fortunately an exception was made. Almost the entire body was repaired or replaced during the painstaking restoration process.