Midland Centre Chairman Paul Hipkiss passes away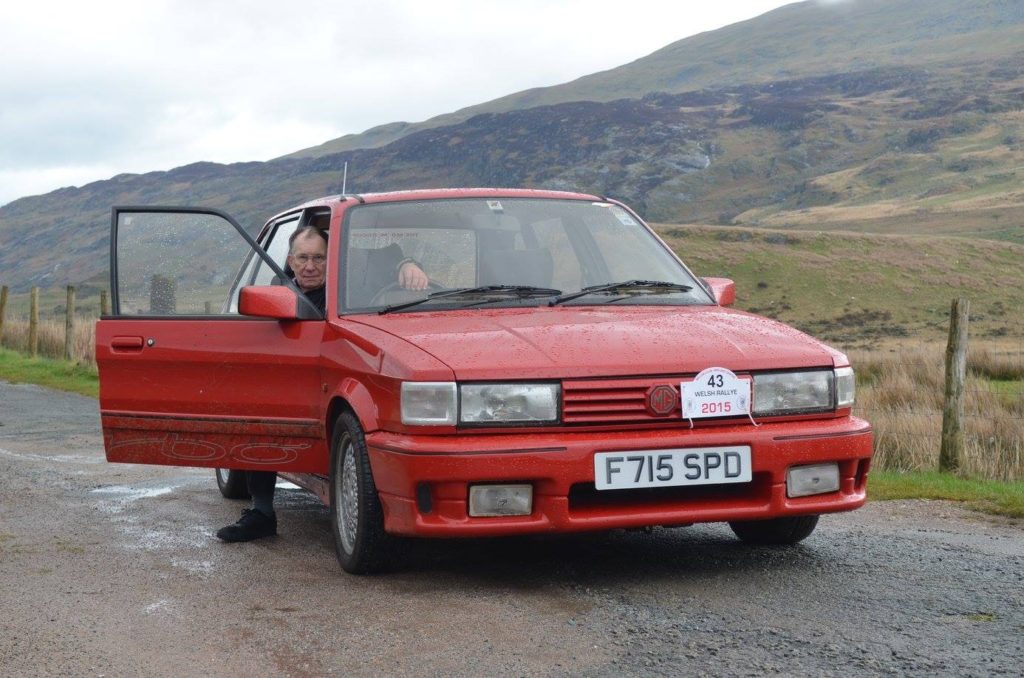 It is with immense sadness, that the Midland Centre Committee announce the death of their Chairman, Paul Hipkiss. Paul finally lost his brave battle against serious illness after a period of almost two years.
I first met Paul in 1970, after I was appointed to teach art in Birmingham, only about three miles away from the school where Paul was head of Art and Design and we met regularly at Art meetings in the city. Our conversations inevitably ended up revolving around motor cars and motorsport. I changed my career direction in 1981 and lost touch with him for a couple of years until Paul obviously 'saw the light' and bought an MG and joined the MG Car Club.
Over the years, he enjoyed a wide range of MG motoring, having owned a couple of Midgets, Maestros, including a Maestro Turbo, a ZS and probably his favourite pride and joy, a superb MGA 1600. Only a few months ago, he completed a superb restoration of his Midget and I know he was really looking forward to driving it this summer.
He joined the Midland Centre Committee fifteen years ago and from the outset, it was clear that he was not going to take a back seat. He became our regular photographer at both competitive and social events and numerous of his outstanding images have appeared in Safety Fast over the years. He used his artistic experience and skills to lay out and produce the Centre's annual calendar of events and was also responsible for organising the Centre's awards. In addition, Paul has been a member of the Welsh Rallye sub-committee, where he helped devise the route, organise the accommodation and many other aspects of this popular annual event. Even after a lengthy stay in hospital and following major surgery, Paul still involved himself in Centre affairs and continued to meet his committee responsibilities.
Paul was an outstanding artist, having trained at Stourbridge College of Art, specialising in ceramics, he went on to teach art in Birmingham. He was head of Art and Design at Shenley Court School for thirty years. In the early 1980's, Paul was inspired to become a printmaker and he has shown his work in several prestigious exhibitions, including the Royal Academy and London's Mall Gallery. In 2001, he was elected as a member of the Royal Birmingham Society of Artists and he has, since that time, been their Honorary Curator.
Paul's interests went beyond art and motor cars, he played rugby for many years and loved being in the British countryside. He had a fantastic sense of humour, he willingly gave up his time to help others and his friendship has been valued by many.  Paul will be greatly missed, not only by members of the MG Car Club, but by colleagues, ex-pupils and everyone who met him, but none more so than his family. Our thoughts and condolences go to Mag, his wife; Steve, his son and all of his family at this sad time.
Martin Price
---