Race Reports 2018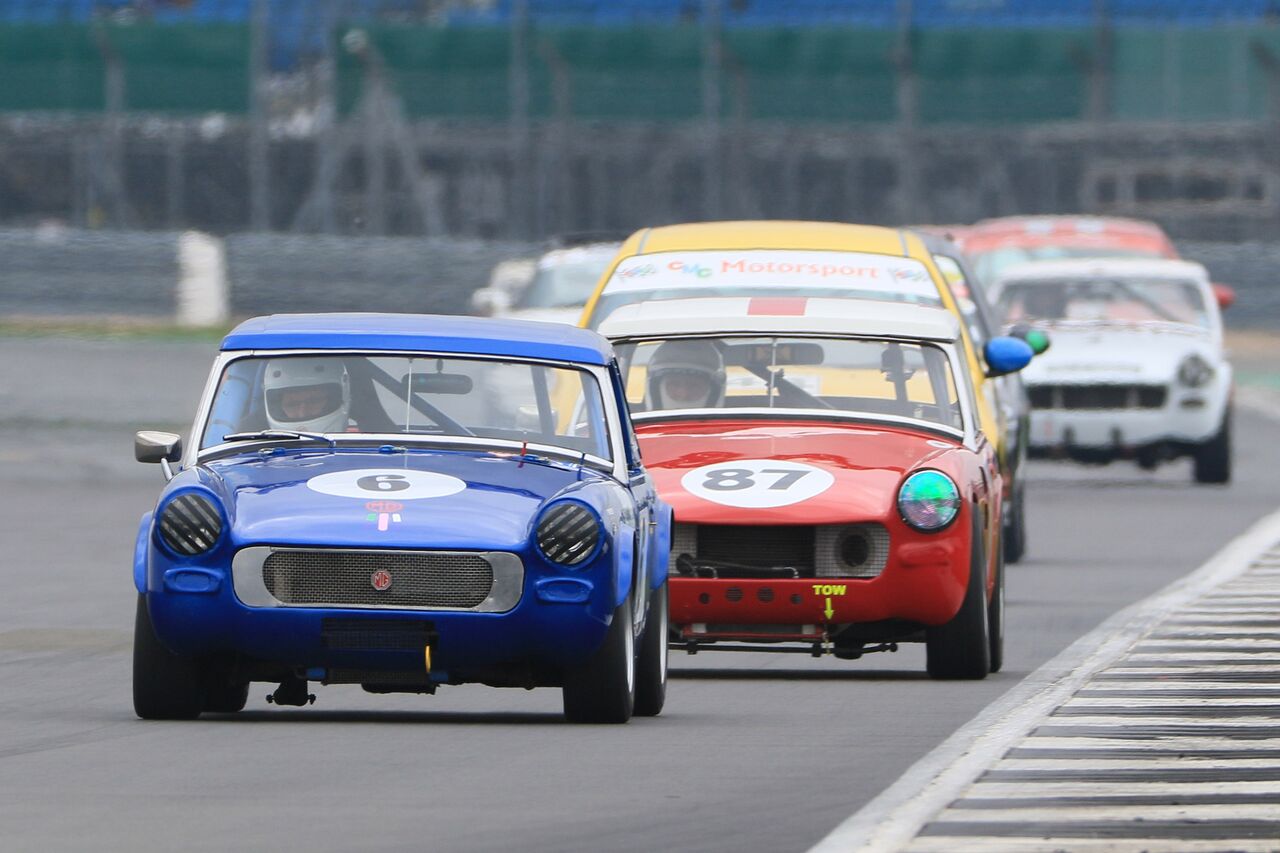 Twenty drivers signed on for the first round of the Cockshoot Cup. The new image for 2018 was displayed on the cars. Ray Collier in his MG ZR 190 clinched pole position in the qualifying session held on a dry circuit. Phil Standish occupied the other front row spot in his MGF LE500 with Ashley Woodward's MG ZS and Pete Bramble's MGB on row two, all these drivers being from Class C. Next up was the fastest Class B car, the MG ZR 170 of Mark Bellamy with the MG Midgets of Ian Whitt and Mike Peters following. Brian Butler was the quickest Class F runner in his MG F with Ian Wright's Midget being the only Class A car present.
Ian was unable to start the race with engine problems so nineteen cars lined up in gloomy, but dry, conditions. Phil Standish got a great start in the MGF LE500 but was soon passed by Ray Collier who then had a half spin coming onto the Wellington Straight. He held the car brilliantly and then was not troubled in a clean run to the flag and the winner's trophy. There then ensued a great scrap for the other podium positions. For a while this involved Phil Standish, Ashley Woodward and Pete Bramble. Sadly, Ashley grabbed the wrong gear and buzzed his engine leading to retirement. Pete Bramble drove the yellow MGB with great verve but just couldn't pass Phil with these two finishing second and third in the race and Class C. Fourth in the race and the Class was Michael Ashcroft driving his MG ZR 190. Just behind the Class C drivers, the leading Class B runners also had an exciting dice. Mike Peter's in his MG Midget held off Ian Whitt and Mark Bellamy with the three drivers running nose to tail for the whole race. Mark got by Ian at one point, but Ian fought back to keep second place. Defending Champion Brian Butler beat Christopher Greenbank in Class F.
New lap records were set by the race winner Ray Collier and Brian Butler in Class F.