MG Metro Cup
Sponsored by Hickford Construction Limited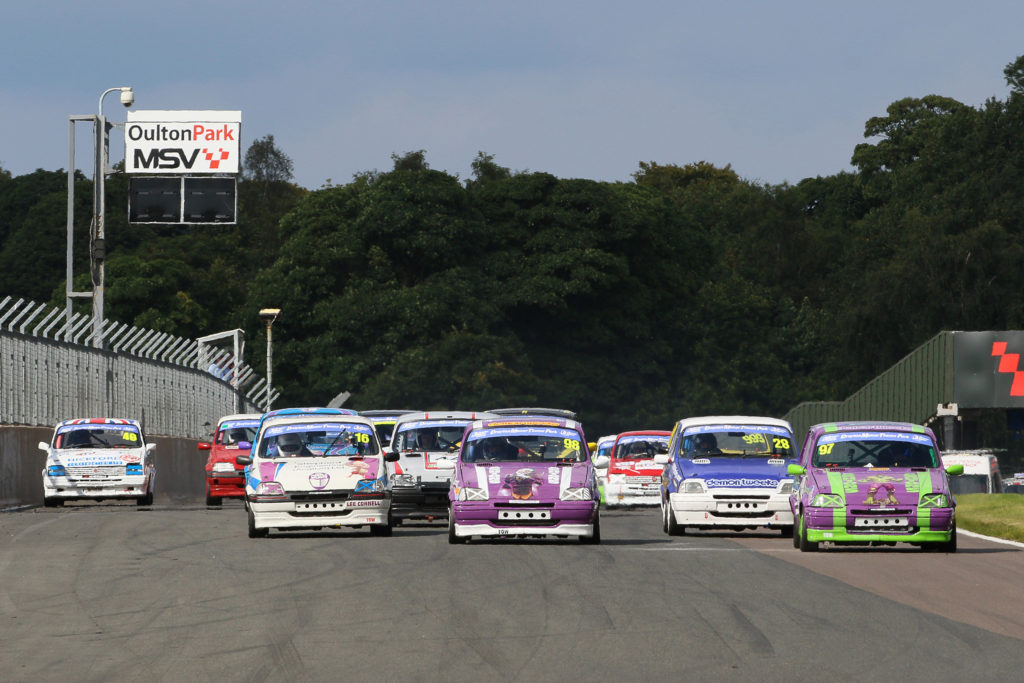 The Hickford Construction Limited MG Metro Cup is the MG Car Club's racing formula for all types of MG Metro and Rover 100 Metro.
Started in 1992, the Championship has been successful in maintaining its objective of providing an easy way into motor racing for drivers with a limited budget.
The Championship offers competitive motor racing at many of the major racing circuits in England and Wales and offers an opportunity to gain experience in saloon car racing at an affordable level. The Championship welcomes beginners and experts alike and has a very friendly atmosphere.
The series attracts a varied selection of drivers from those who have competed for several seasons to absolute novices. This obviously provides a good environment for those finding their way in circuit racing, as the more experienced competitors are always willing to offer help and advice to the newcomer. In terms of mechanical expertise, the drivers range from those who have built their cars from the shell upwards to those who have little mechanical knowledge but who have a strong desire to race. One advantage of a single make formula is the wealth of specialized information that it fosters and the way that information is shared between competitors and this certainly applies in the case of the Hickford Construction Limited MG Metro Cup.
For more information about the Hickford Construction Limited MG Metro Cup please visit our web sitewww.mgmetrocup.co.uk where you can download the Regulations, Registration Forms, Race Entry Forms and learn more about our Championship.