Back to Events
MG100 South East
18th May 2024
-
19th May 2024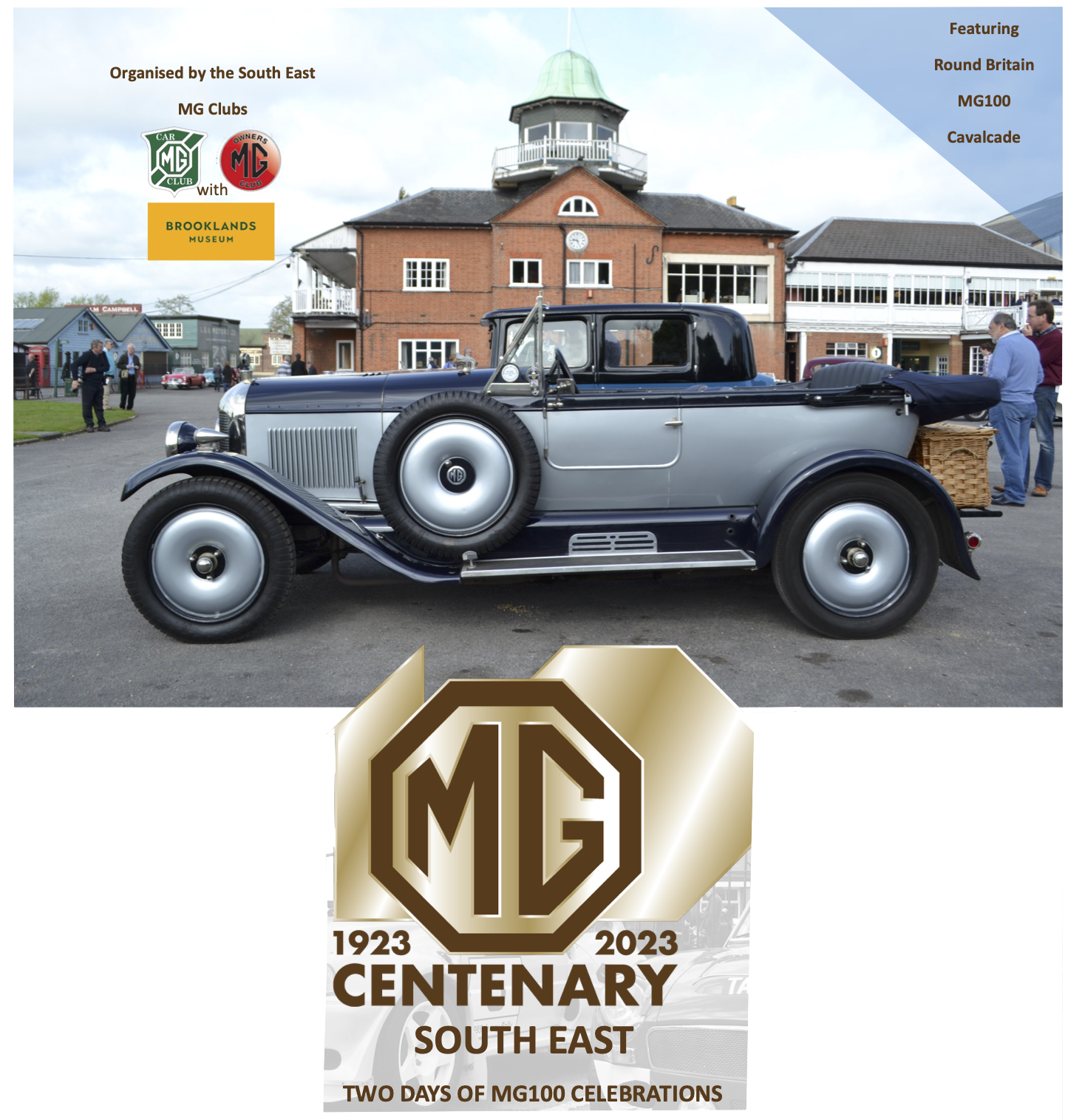 MG100 South East is being held at Brooklands Museum at the end of the MG Centenary year celebration, and is being organised by the MGCC South East Centre together with local MGOC clubs.
Planning for this event is still taking placed and below is the latest information available.
The event is planned to take place over 2 days, with a series of road runs on Saturday 18th originating in various adjacent areas in the South East region and converging at the Fairmile Hotel which is a regular Natter venue for SE Centre members. There will be entertainment and live music and an informal barbecue for participants and other members who may wish to join in the evening. Hotel accommodation is available at the adjacent Premier Inn.
Sunday 19th May will be the Show Day at Brooklands for displays and gatherings of MG cars of all eras, along the lines of the former MG Era Days which were held there, with vehicle displays , test hill runs, Concours/PoO and other competitive events and activities. In particular the event is aiming to assemble as many Competition MGs as possible across the whole century of MG's history, but particularly those with pre -war competition and Brooklands racing history but will also include other post war MGs with racing, rallying, record breaking , hill climbing associations.
The planned John O'Groats to Land's End MG 100 Cavalcade will visit the event with the MG100 baton being present on both days and will involve a presentation to send it on it's way to its next stop at Beaulieu and on to Lands End.
Information on this event will be updated as planning progresses.