MONOGRAM SUNDAY -BURGHLEY HOUSE -REPORT & PHOTOS
ZED REGISTER AND MGF REGISTER SHOWCASE OVER 30 MEMBERS MONOGRAM CARS AGAINST THE STUNNING BACKDROP OF BURGHLEY HOUSE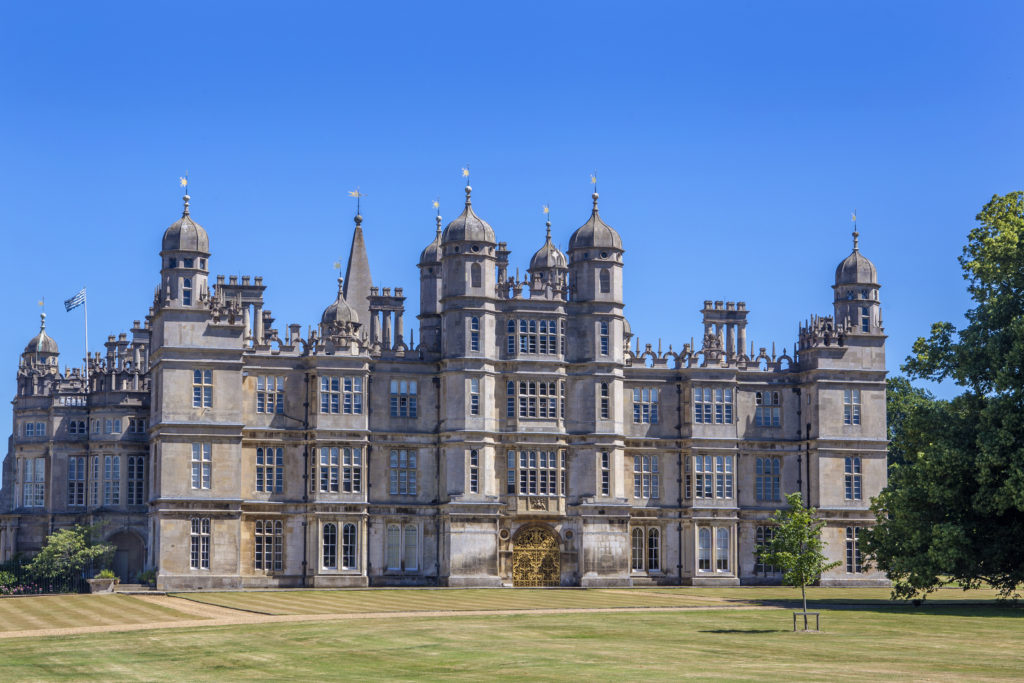 Burghley House was the stunning location for the ZED Register and MGF Register's Monogram Sunday event that was held on Sunday 18th August.   An incredible backdrop to showcase the thirty-plus monogram vehicles, owned by MGCC members and online Monogram appreciation members, that arrived during the morning, in cloudy conditions, to assemble in the lower park area.
As the clouds thinned, the monogram colours shone, with shades including Biomorphic, Black Olive, Celestial, Chagall, Garnet, Moody Blue, Moonshine, Nightshade, Orange Grove, Sunspot and Twilight.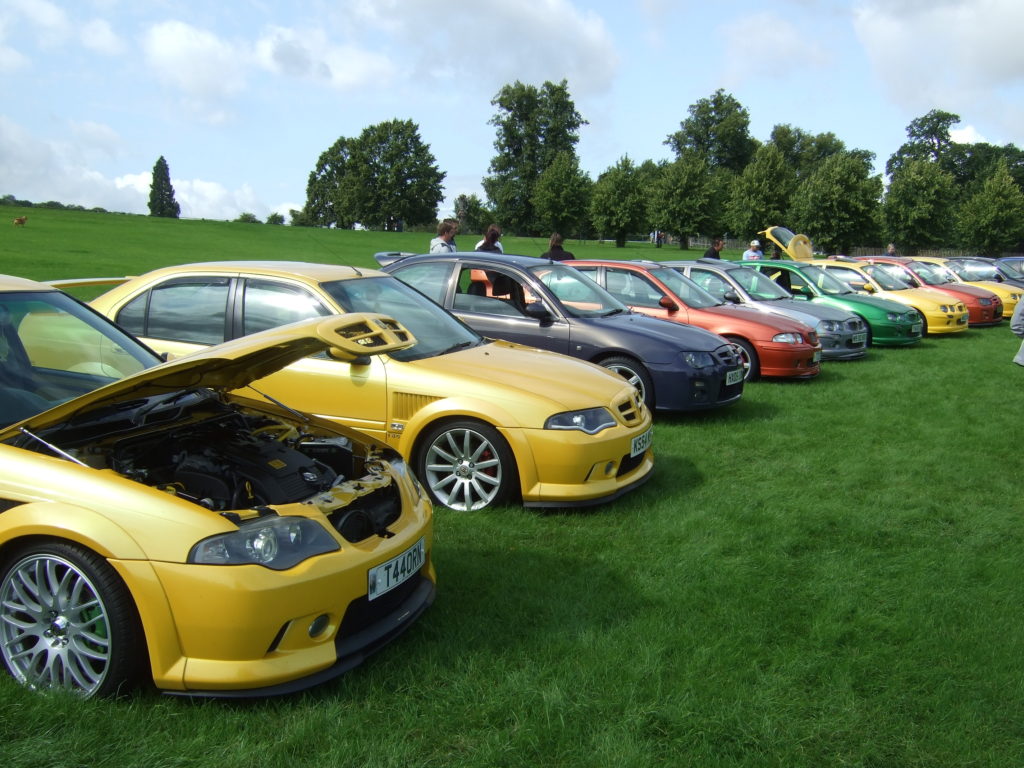 Burghley was built between 1555 and 1587 and is one of the largest and grandest houses of the first Elizabethan Age. The main house has 35 major rooms on the ground and first floors and numerous halls, corridors, bathrooms and service areas.  Many members took advantage of the two-for-one offer around the house and gardens and enjoyed walks around the historic parkland laid out by Capability Brown and still occupied by a herd of deer.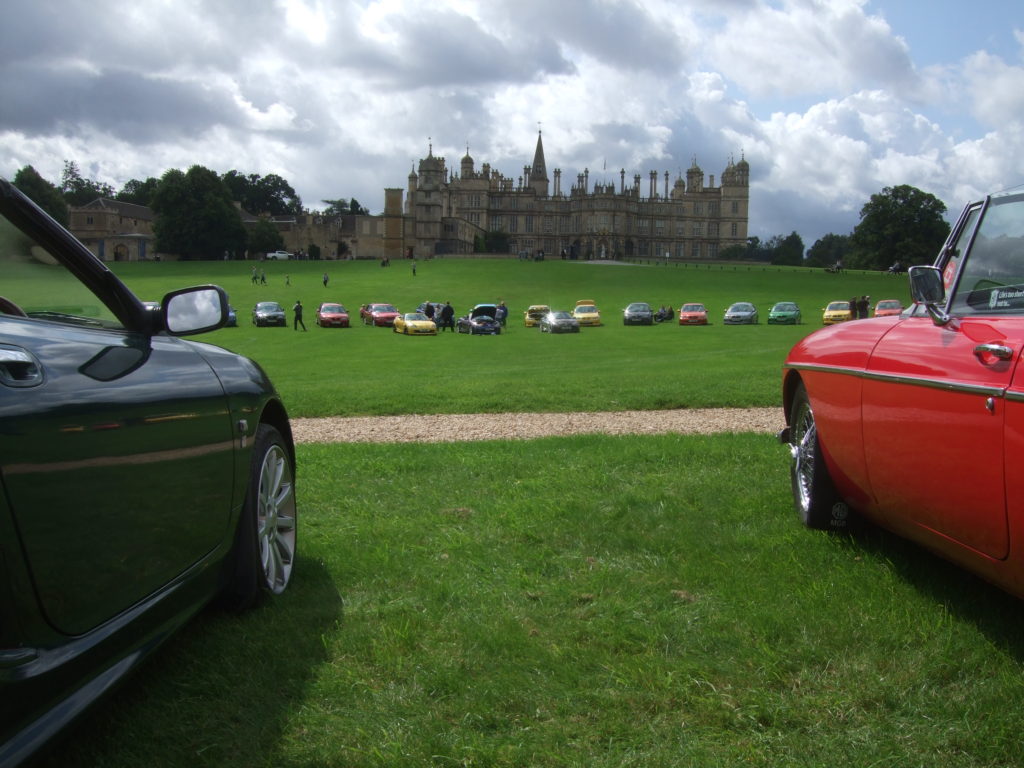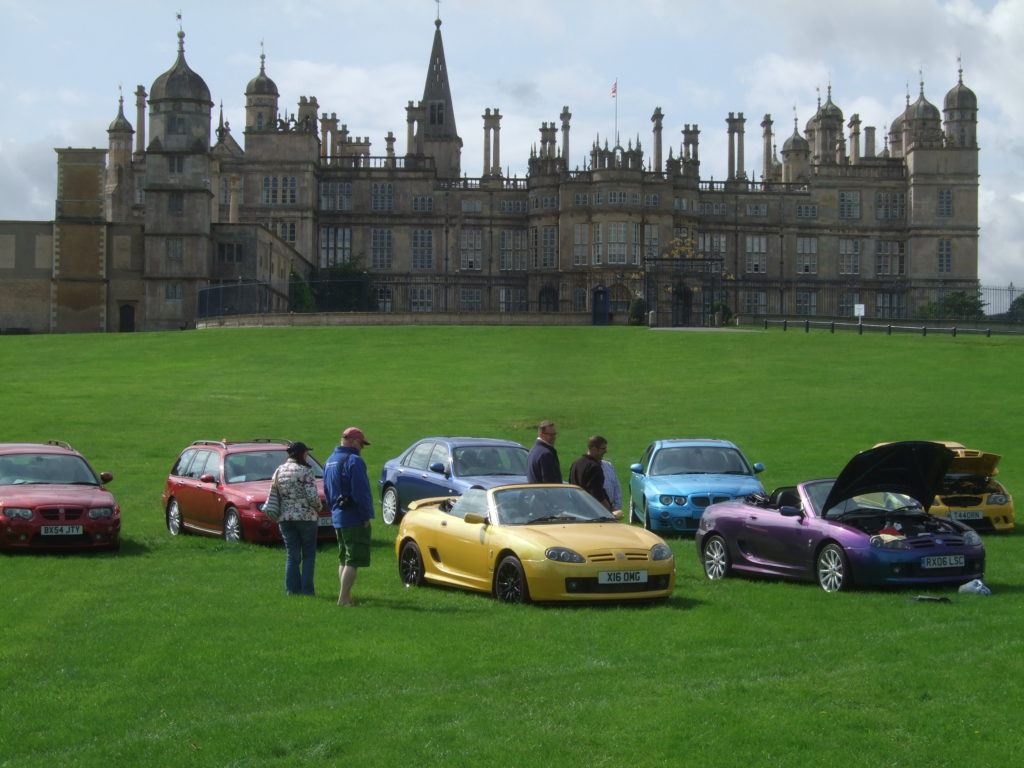 Among the members who attended were the MGCC Chairman, Dave Tynan, who presented the Show and Shine Prizes and former Chairman, Ian Quarrington and Bill Sillcock along with their wives, Marion and Sally, and all seemed to be enjoying a delicious picnic in the beautiful grounds!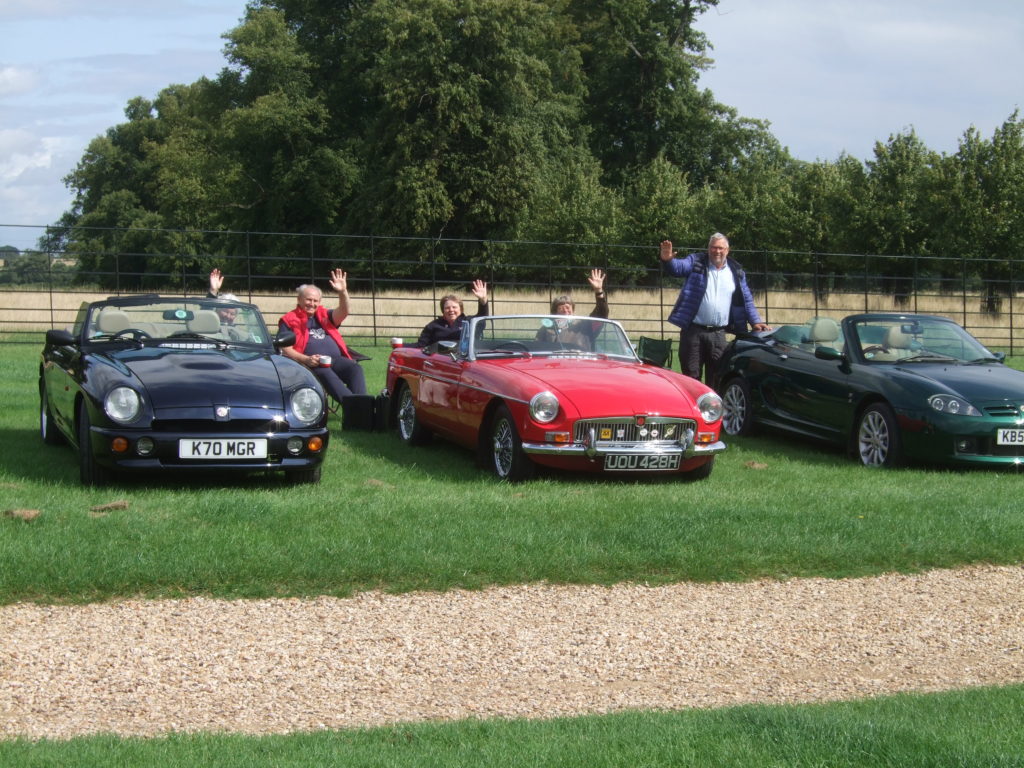 In the Show and Shine competition, the winner of the best ZED was the ZR in Nightshade, ( 1 of 16 ZRs produced in that colour) and the runner up was the Moody Blue ZR which was the only ZR produced in that colour.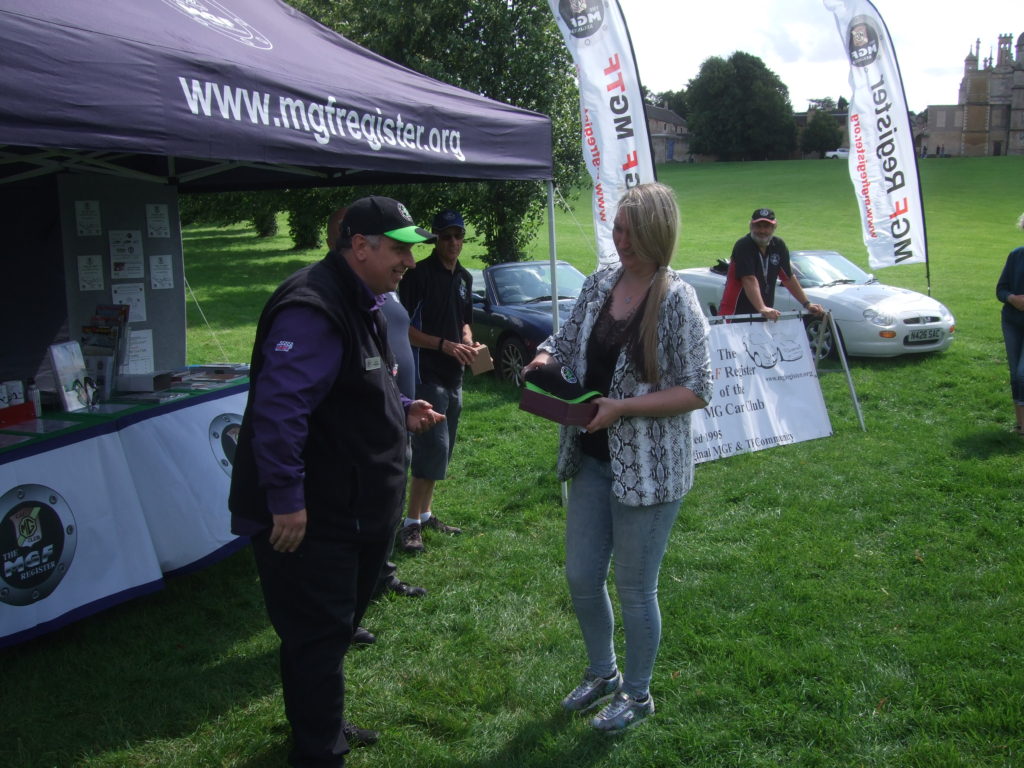 We also had the opportunity to admire the MG ZS-X 180 prototype in Twilight.   The car would have had a super-charged version of the KV6 engine had it gone into production, hence the bulge on the bonnet.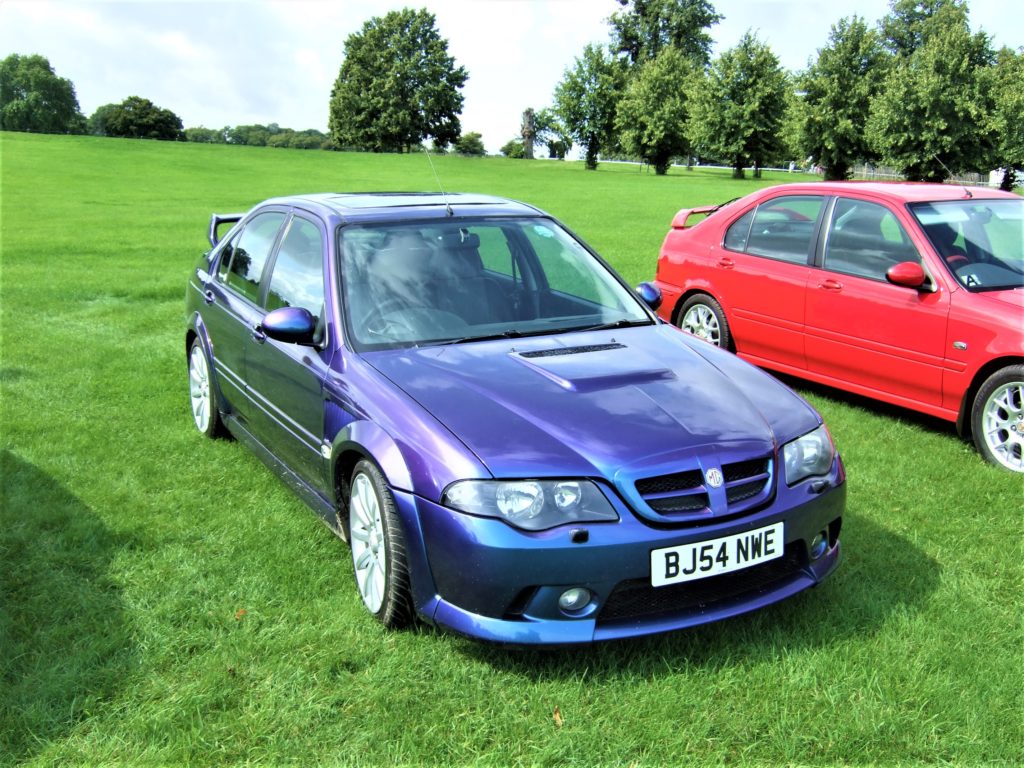 The event was held in aid of both registers charities, The Stroke Association and the Brain Tumour Charity.  The ZED Register ran a competition to guess the mileage on the 'Save our ZEDs' Campaign Car, and the winner was none other than the club chairman, Dave Tynan, who went home with a Meguiars bucket filled with cleaning goodies!!
A very successful event enjoyed by all who attended.