MG Saloon Day 2020 Cancelled
Important News Regarding the MG Saloon Day 2020
It is with regret that due to the COVID-19 outbreak we have been forced to cancel the MG Saloon Day due to take place at Gaydon on 25th July. Please see below the full statement.
MG Saloon Day
You may have seen the announcement from the MGF Register over the weekend that they have postponed their 25th Anniversary celebrations, MGF25, until July next year. MG Saloon Day was due to take place on the Saturday of their celebration weekend in an adjacent area of the BMM site. Due to the ongoing uncertainty of our current situation, the Zed Register committee has decided to cancel the event for this year. MG Saloon Day has been a regular feature of the MG Calendar for many years. We carefully considered a number of factors, including the following, before making our decision.
1 ) At the moment we don't know within our current situation whether such an event would be allowed to go ahead in July.
2) The current legislation surrounding large gatherings/groups may not be eased in time for the event.
3) Visitors may feel uncomfortable attending such an event if it went ahead.
If you have already bought a ticket in advance, the BMM will be in contact with you regarding a refund.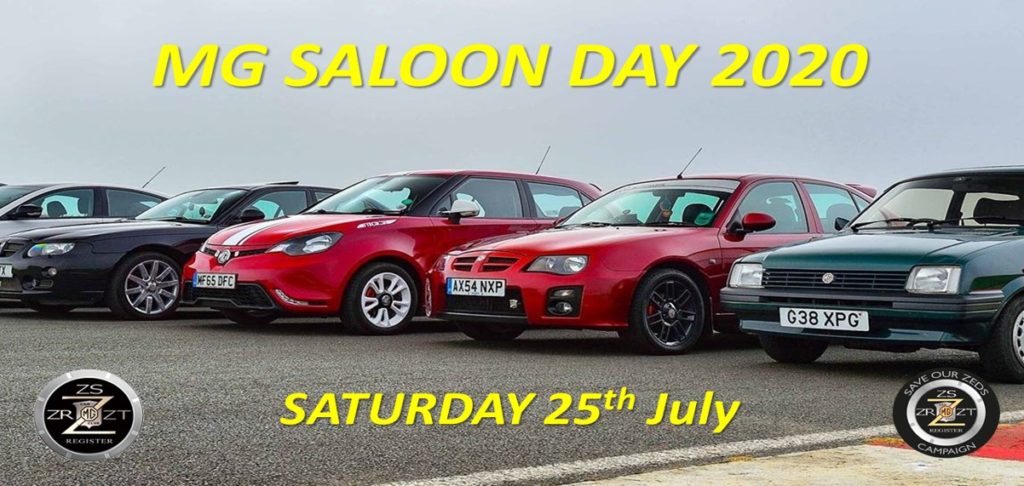 We will now be focusing on our own 20th Anniversary celebration event next year, Zed20, which will also incorporate MG Saloon Day 2021. Details of this event will be announced in due course.