Member of the Week – NEW!!
THIS WEEKS MEMBER – MARTIN ROBBINS
I originally purchased my MG ZS 120+ back in July 2002 from Rover Direct and collected it from the Round House in Lowhill Lane, Longbridge.   According to the build records, the car is the 52nd ZS to be produced in Xpower Grey out of 3,736 produced.   I have attempted to keep the car as original as possible, whilst enhancing it, using the theme of the British Touring Cars when they raced using the lime green livery.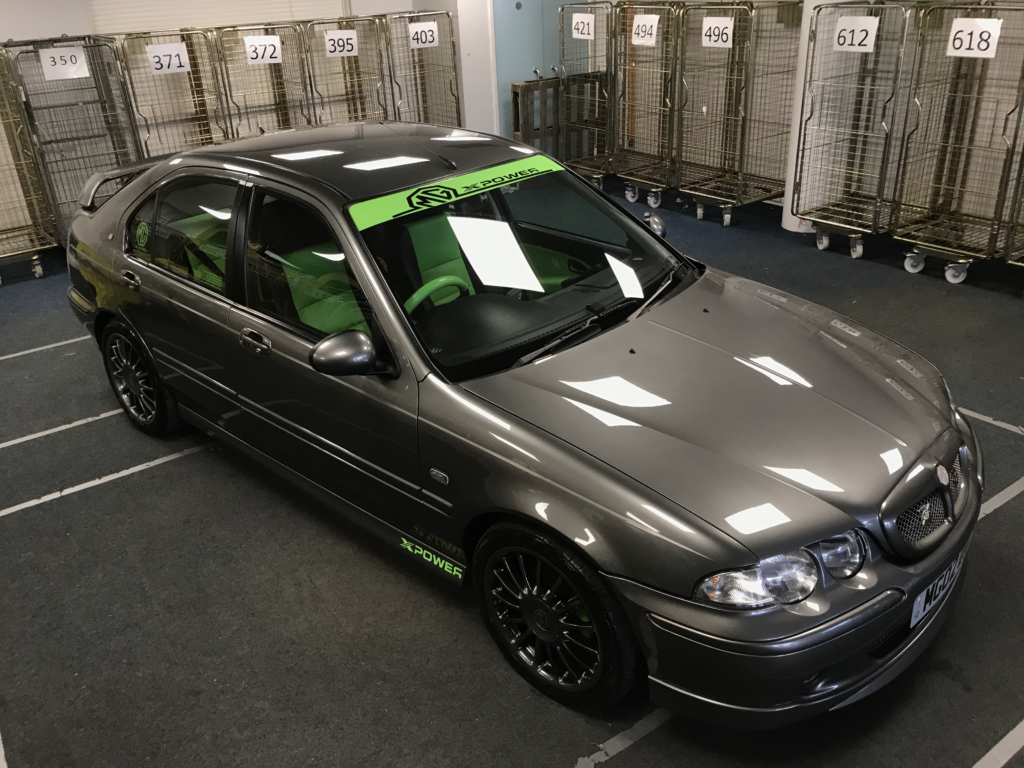 The seats, door cards, gaiter, parcel shelf and boot have been leathered in black and lime green, the wheels have been finished in Smoke Chrome and Ice-Led led's have been fitted to the sides, back and grill.   A Stainless Steel exhaust finishes the look very nicely.
The engine bay has been stripped down and painted, bolts changed or sent away to be refurbished and other than the paint for the engine bay, the block has been painted in steam engine paint and glass tubes have been added.   DVD's have been added to the headrests which can be zipped up when not in use.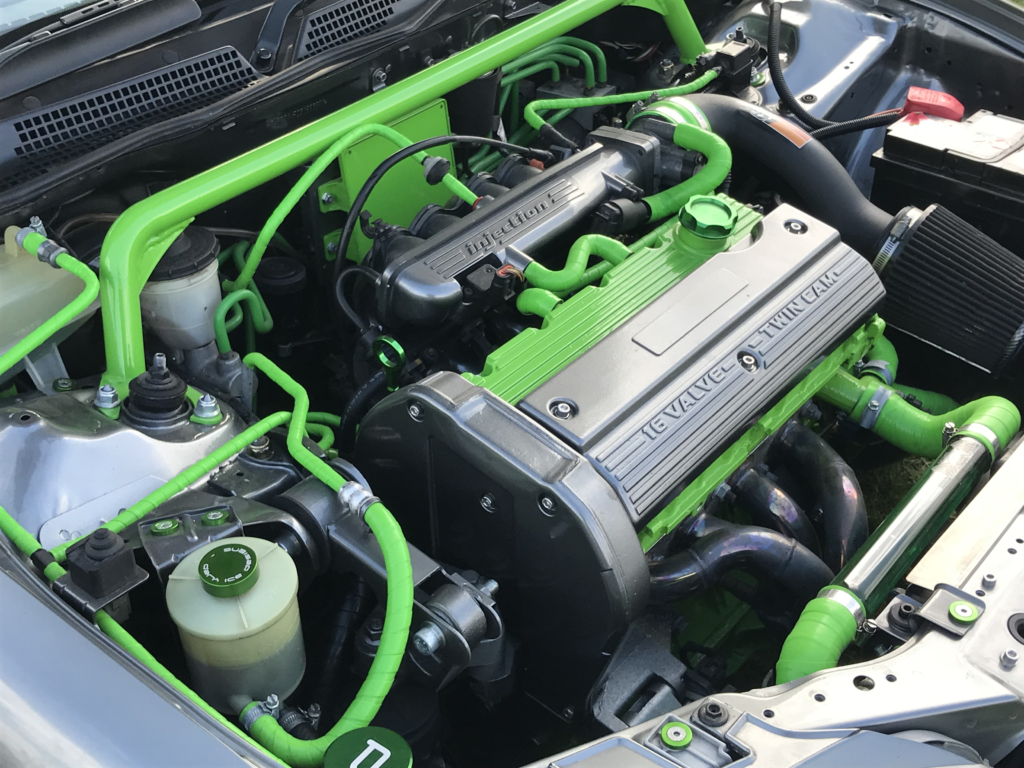 The car is lovingly know as 'Smokey' and has won several prizes.
2nd Place in the Pride of Ownership at Silverstone,  2nd Place in the Pride of Ownership at Duxford, 2nd Place at Pro Glow at Silverstone MG90, 1st Place Pro Glow at Silverstone,  Runner up in Pride of Ownership at Gaydon MG15 and 3rd Best in Show at Chase Terrace.
I absolutely love being in this car,  and would definately say it is the best car i have ever owned.      I displayed the car at the recent Pride of Longbridge Event and it certainly attracted a lot of attention.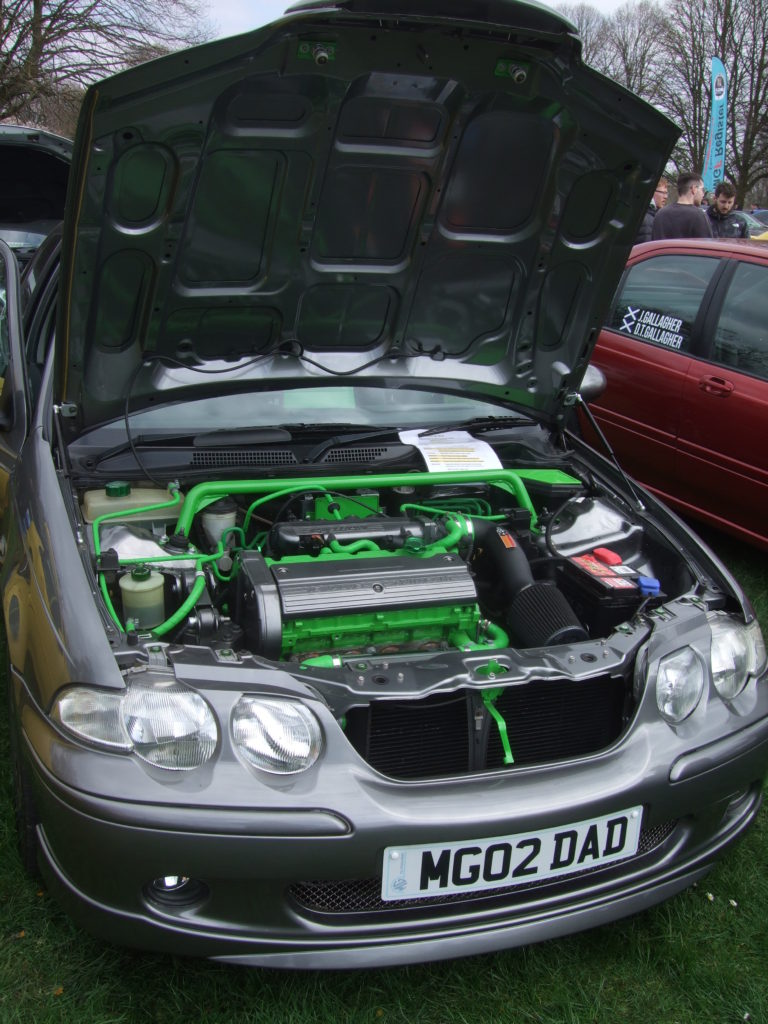 ________________________________________________________________________________
WOULD YOU LIKE TO SHOWCASE YOUR CAR ON OUR WEBSITE FOR SEVEN DAYS AND SUPPORT OUR CHARITY OF THE YEAR?
If you have a car with some interesting history,  have a great story to tell or just want to tell others why you enjoy your ZED, then we would like you to get in touch!.     Just e-mail a picture, your name and membership number together with your story to Paul Money at paulmoneymg@gmail.com and we will publish on our website.
Please remember that the picture you send will be published LIVE on the website so if you don't want your vehicle registration number showing or where you live,  then please choose the photograph carefully.
All we ask is that you make a donation to our Charity of the Year, the Stroke Association using the Just Giving link at the bottom of this page,  and let your family, friends and fellow ZED owners know to view the page on our website.
We will e-mail you to let you know the date when we'll be showcasing your car!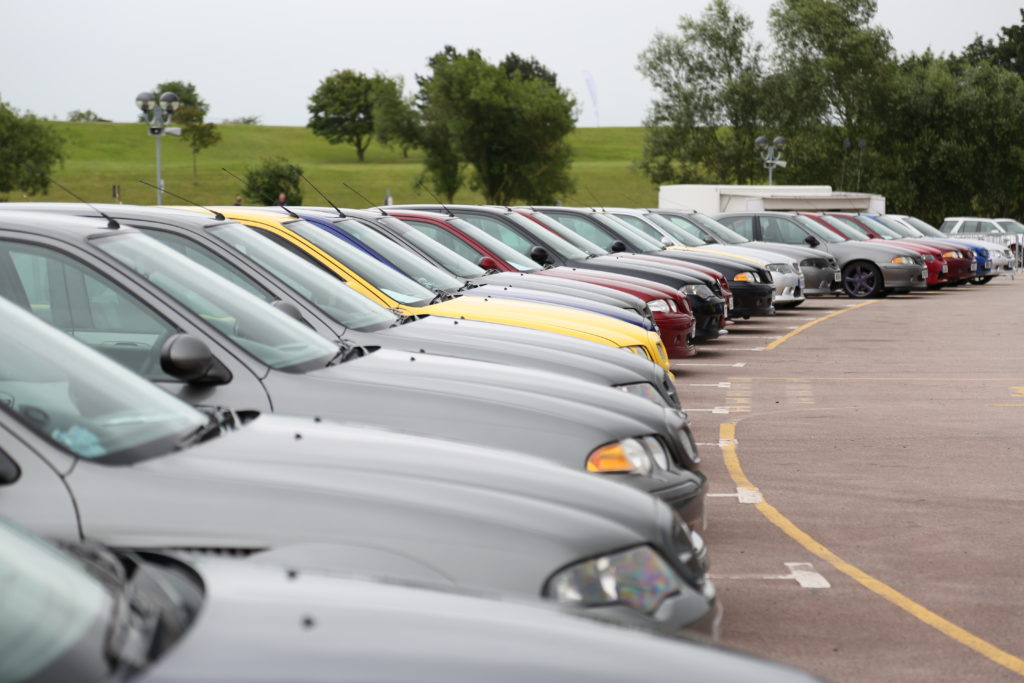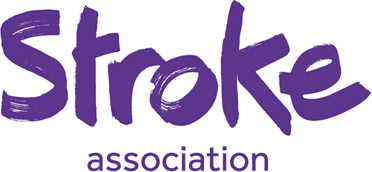 http://www.justgiving.com/fundraising/mgcczedregister